The Surface Duo was unveiled almost a year ago at Microsoft's last Surface event as a peek at the future, but it can finally be yours on September 10 for a cool $1,400 in the US.
Unlike the foldable phones that Samsung, Xiaomi and Motorola have trotted out over the last year that feature foldable screens, Microsoft's foldable phone is made up of two separate 5.6-inch OLED displays. That means that the Surface Duo works more like a multi-monitor laptop than a phone, allowing you to do two things at once, like look up a hike on Alltrails on one screen while figuring out directions to the trailhead on the other.
I hadn't been paying a ton of attention to the early foldable phones because they seemed like fragile gimmicks looking for a market, but watching the launch event for the Surface Duo this week piqued my interest; Microsoft is onto something with this form factor, and it might begin further blurring of what device people choose to do 'work' on.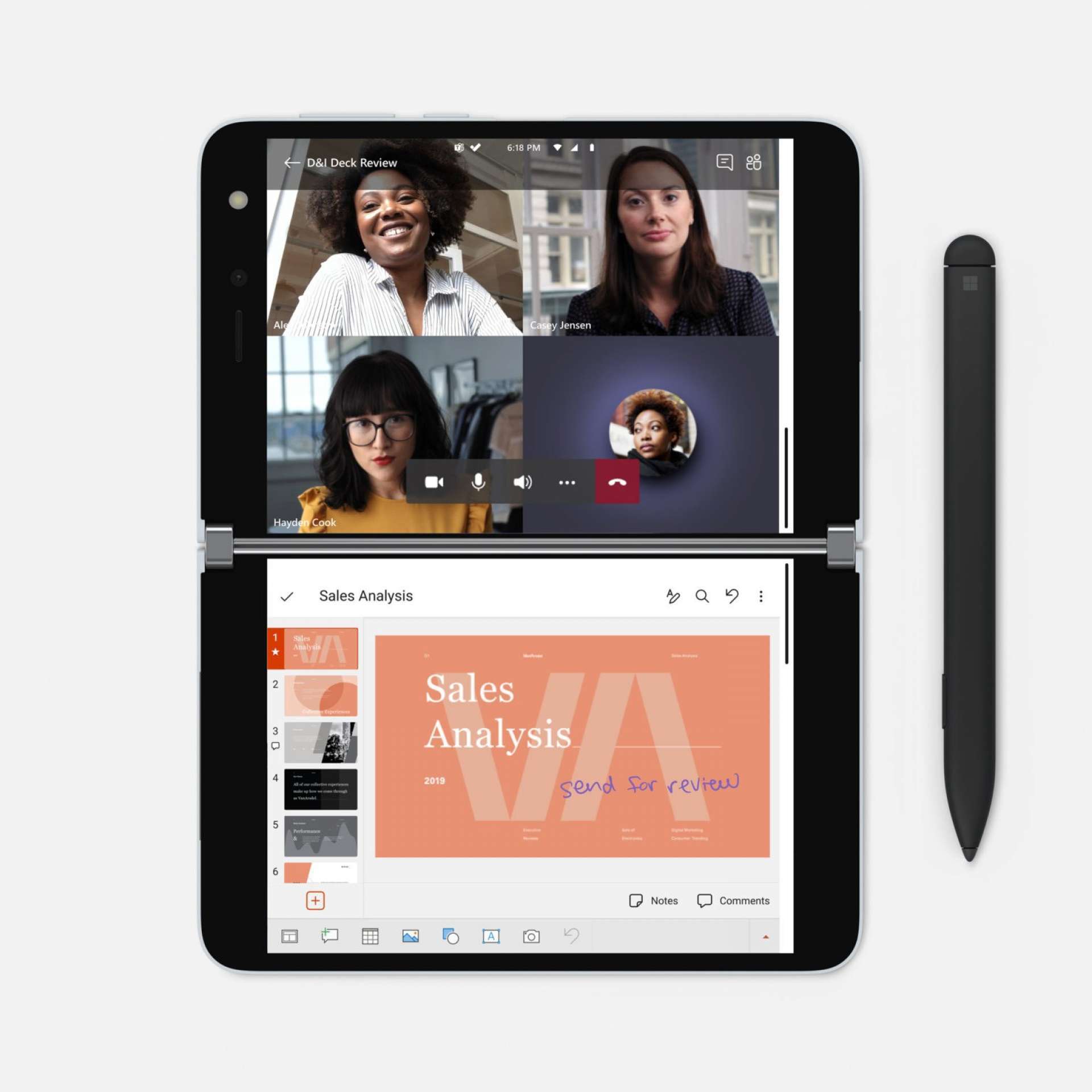 With Duo, the company touts dual screens as helping you to 'stay in your flow' rather than dipping in and out of a single app at a time. The phone can be positioned in various ways, such as a landscape clamshell mode, to make it easier to type, or opened up fully to provide a book-like space to get stuff done. Special features back up that story, such as app pairs allow you to tie two apps together in a bundle, such as PowerPoint and Zoom, so they both launch at the same time to create an instant workspace.

The biggest shift for Microsoft—aside from getting back into the phone market—is that the Duo runs Android, rather than Windows for the first time. That means all of the apps people expect to work will be there, and the company worked with Google, as well as a number of app developers such as Amazon's Kindle to add support for dual screens on the device.

At $1,400, the Duo is a little steep for most—but if you think of it through the lens of a device that blurs the boundary between tablet and phone, it's incredibly compelling (also, notably, a 512GB iPhone 11 Pro Max with one screen will run you a similar price). If you consider it to be the equivalent of buying an iPad Mini and a phone in a single device, it almost seems like a bargain.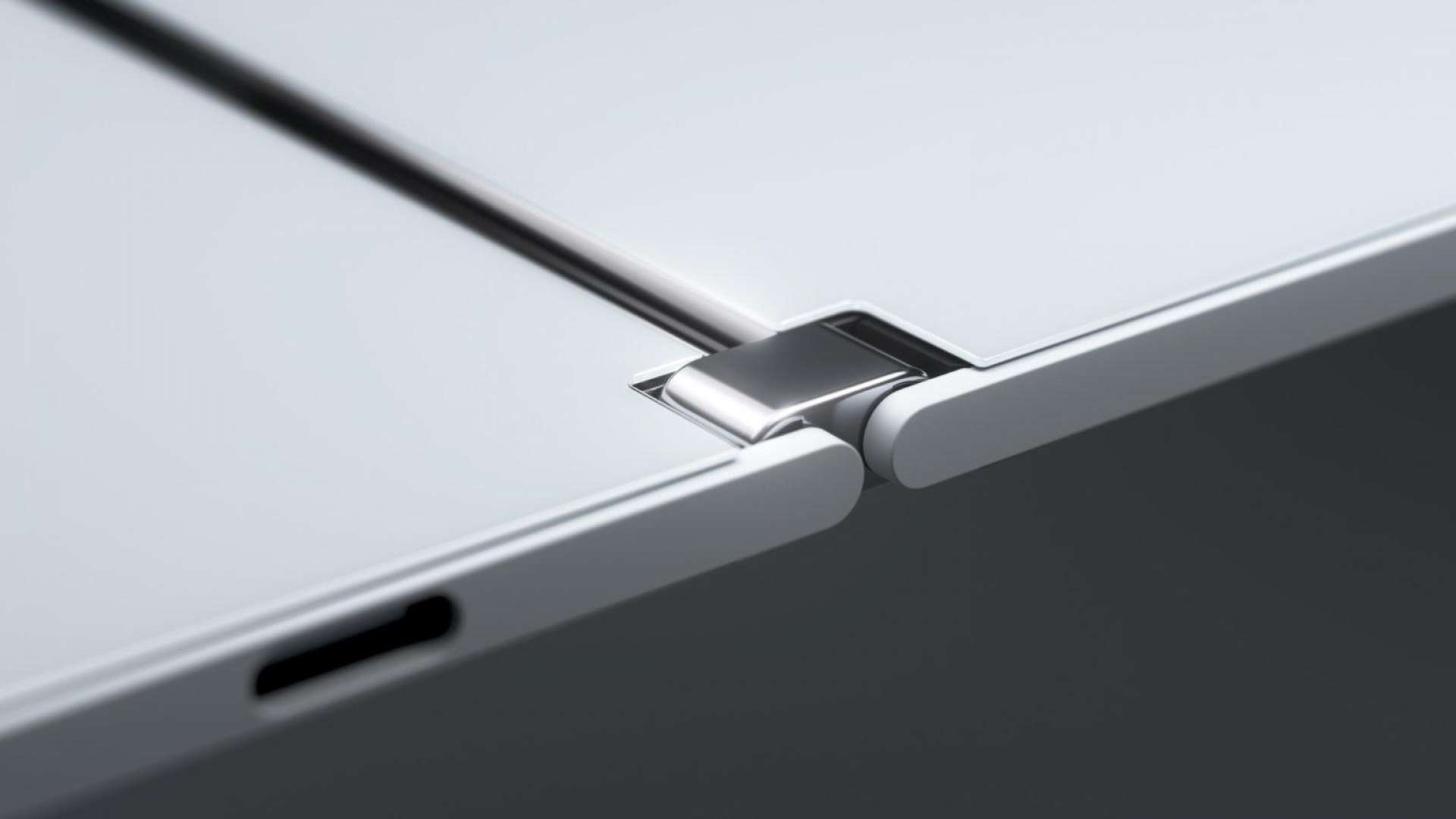 I went into the unveiling of Duo expecting to think that the foldable is a cool gadget, and came out of it wondering if Microsoft is creating a new category that blurs the laptop and tablet world together to help get shit done on a single device. Most of the time when I'm on my phone and need to do something serious, I pull out something larger to get into it, but with a dual-screen foldable, I'm convinced that I would be able to do much more of my work on a single device: my phone.
Duo is a bold bet on the lines between our devices blurring together entirely, and it's good to see Microsoft back in the phone arena with something unique. Stay tuned in a few weeks for a review, when it's finally in our pocket.