What I use
Here's the hardware, software and other stuff I love. I use and recommend these things, and think you'd like them too. If you get something and love it, let me know!

Last updated: 9 June 2018.
Computer stuff
Laptop
When I switched from Mac to Windows in 2017, the biggest problem I found myself faced with was finding a laptop that wasn't abysmal to live with.
I tried the Razer Blade 2017 edition, Eve's incredible 2-in-1 and a bunch of other devices, but ended up using the Dell XPS 15 (9560) as my day-to-day laptop for a while, but ultimately settled on the Surface Book 2, which is the perfect merge of portability and power. My review is pending, so stay tuned!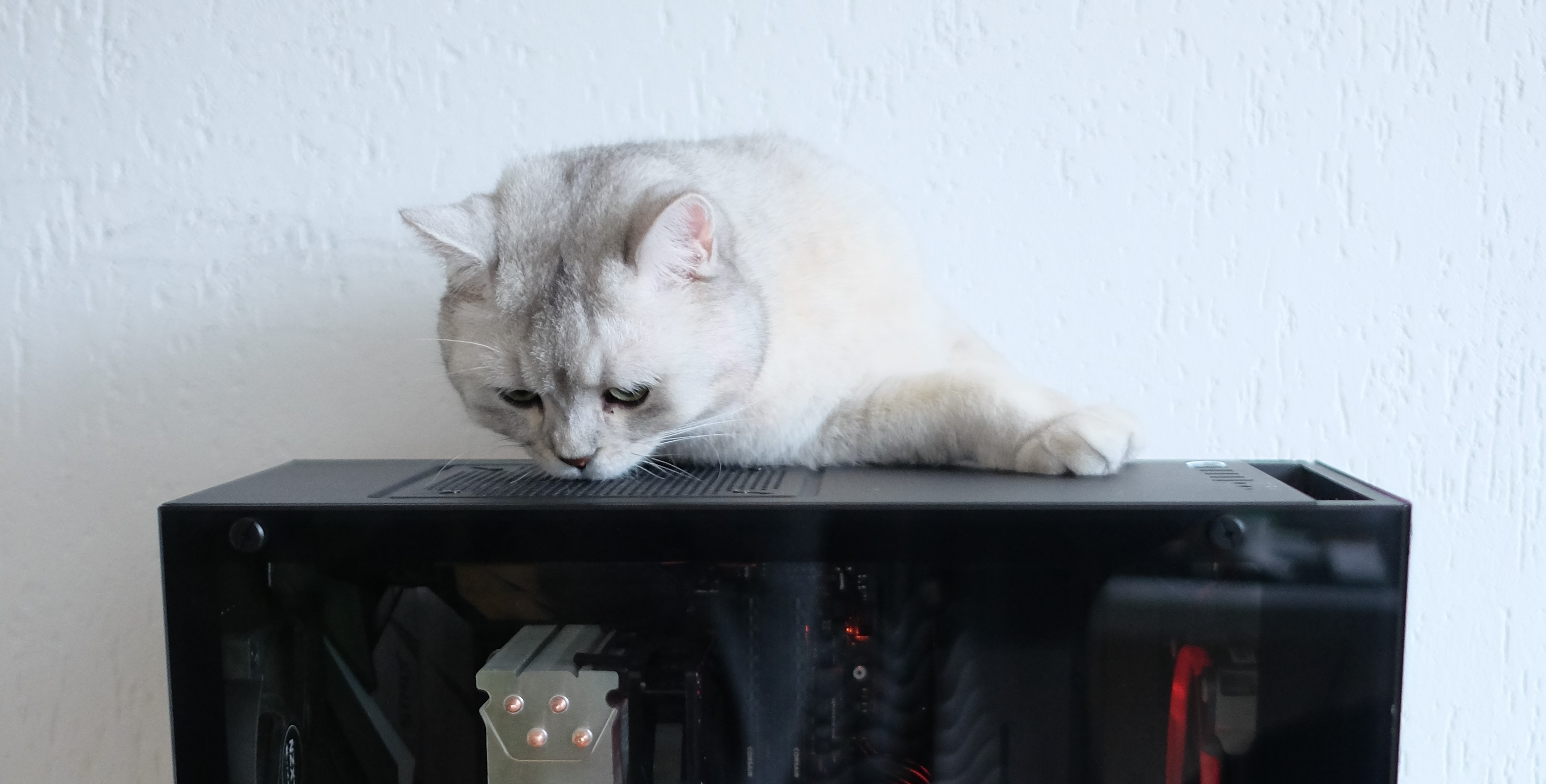 Desktop
My computer usage is fairly demanding as I make a living by coding, writing and playing with emerging technology like Virtual Reality to understand industry trends. As a result, I spend a lot of time thinking about the computer I use daily.
I built a custom Windows desktop PC in early 2017 which serves as my primary machine on a daily basis, and was the beginning of my switch away from the Apple ecosystem.
My machine is a monster with these specifications and I'm still glad I made the investment — it's paid itself off repeatedly, and there's something nice about being able to play all the flagship games, at least in the near term, and just open a bazillion tabs without thinking about it.
Monitors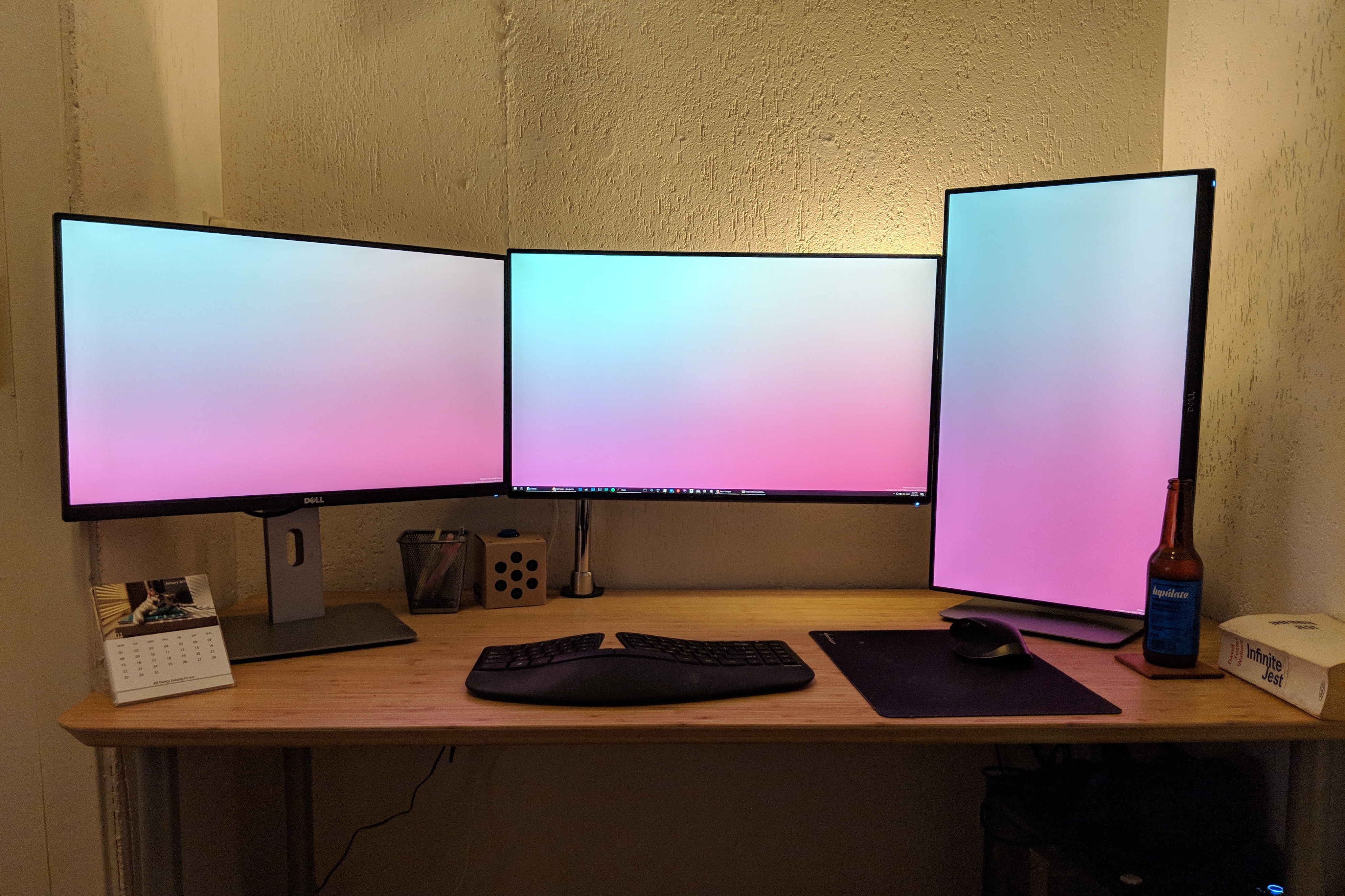 What good is a computer without a great screen? I hate to admit, but I'm something of a pixel density enthusiast and love obsessing over getting the best for my money out of the displays I use. If anything, I look at it most all day, so any crappy resolution is going to bother me.
In 2017, I picked up my first 4K display (3840 x 2160 pixels) and have struggled to use anything with a lower resolution since — particularly given how much clarity you can get from a screen with so many pixels available.
Initially, I used a cheap Acer 4K monitor, but later upgraded to the Dell U2718Q when the Acer began having issues displaying blacks consistently. I've always admired Dell's Ultrasharp line of displays, but didn't understand the price premium until I actually used one. In short, they're glorious, and worth investing in.
Dell's got a number of 4K displays available, but the U2718Q has a 4-sided ultra-thin bezel, which makes it fantastic to look at compared with the competition and the monitor features great color reproduction at a surprisingly reasonable price. It's worth buying, seriously.
I pair my primary pick with a portrait-format Dell Ultrasharp 2515H, which isn't 4K, but fits great as a place to throw utilities while I work and doesn't break the bank.
Mouse
For years I used the Apple Magic Mouse, but it slowly gave me occupational overuse syndrome — my wrists got really sore after a work day and I just couldn't use it anymore, despite loving the way the gestures work.
My criteria for the mouse was something that would feel comfortable and natural in hand, customizability, wireless technology (but not just Bluetooth, which could be frustrating), a rechargeable battery and cross platform support.
I looked long and hard for a better mouse and settled on the Logi MX Master 2S which appears enormous, but is a fantastic daily mouse, to the point that I now have one for home as well as the office.
Keyboard
Working full-time in the industry, you start worrying about your wrists at some point. Around the time the mouse started to hurt, I began exploring keyboards as well — I previously used the Apple Magic Keyboard.
Keyboards are, somehow, a divisive subject. I initially didn't want something wireless, but after looking at the market found myself torn between mechanical keyboards and something that was really optimized for comfort.
Ultimately I settled on comfort, so picked the Microsoft Sculpt Ergonomic Keyboard. It took a lot of getting accustomed to, but I now absolutely prefer it over traditional keyboards.
The keys get a lot of travel, the layout is comfortable to use and features a ton of handy media shortcuts (but lets you get at the F1-12 keys via a switch). It does not have a rechargeable battery, which is frustrating at times, but is powered by two AAA's that last months on end.
If you decide to pick up one of these keyboards, it can be difficult to find one without the awful Sculpt mouse in the box but the business edition excludes it.
Portable stuff
Smartphone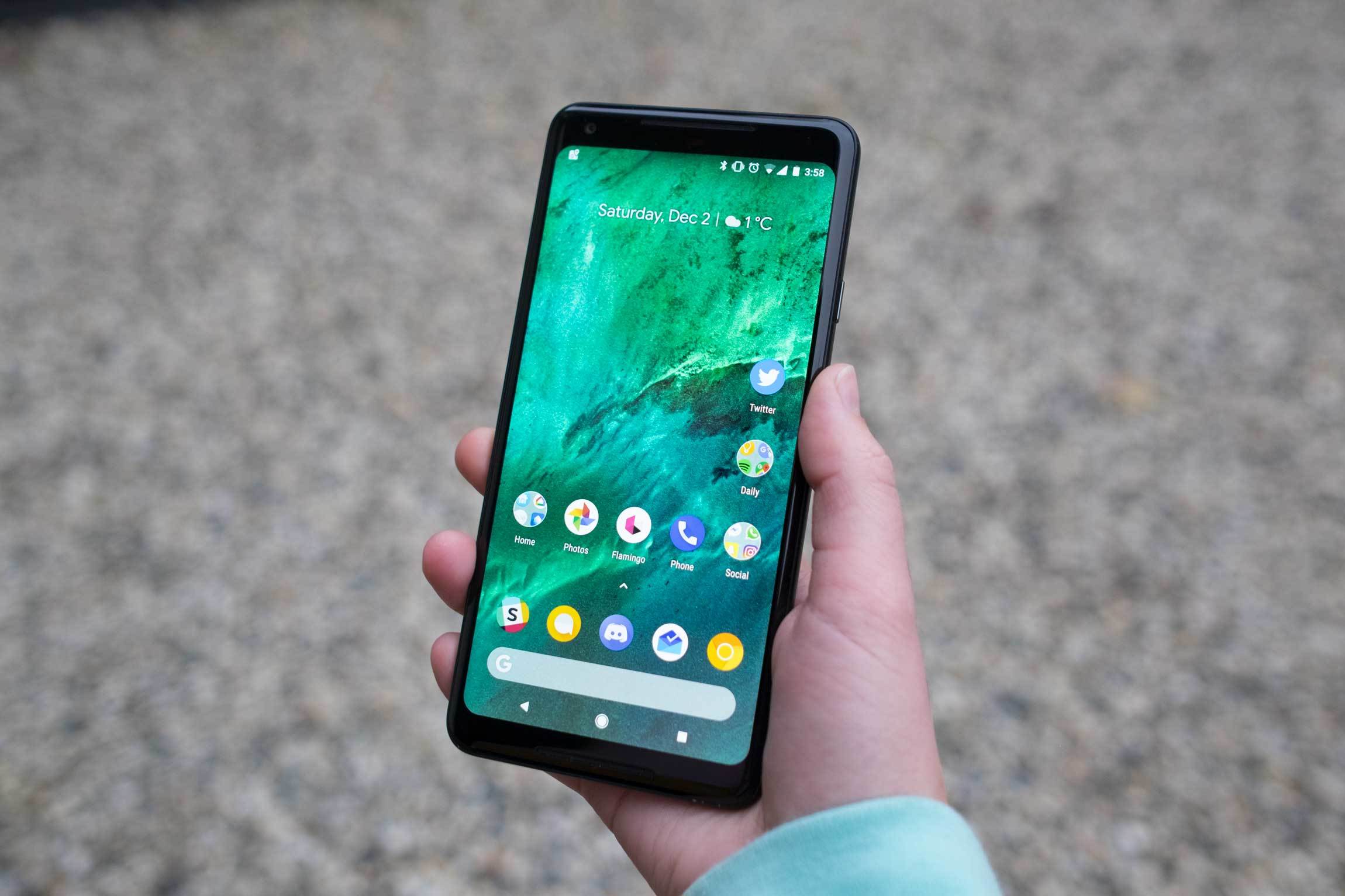 As I wrote in my Google Home review in 2017, the Google ecosystem began tempting me away from being a long-time iPhone user by way of its A.I-enabled ecosystem.
When I saw how great the Pixel 2 XL camera was, I switched immediately, and have found it to be an immensely positive experience to date. I'm using the Google Pixel 2 XL as my daily phone and don't see myself going back the other way.
Smartwatch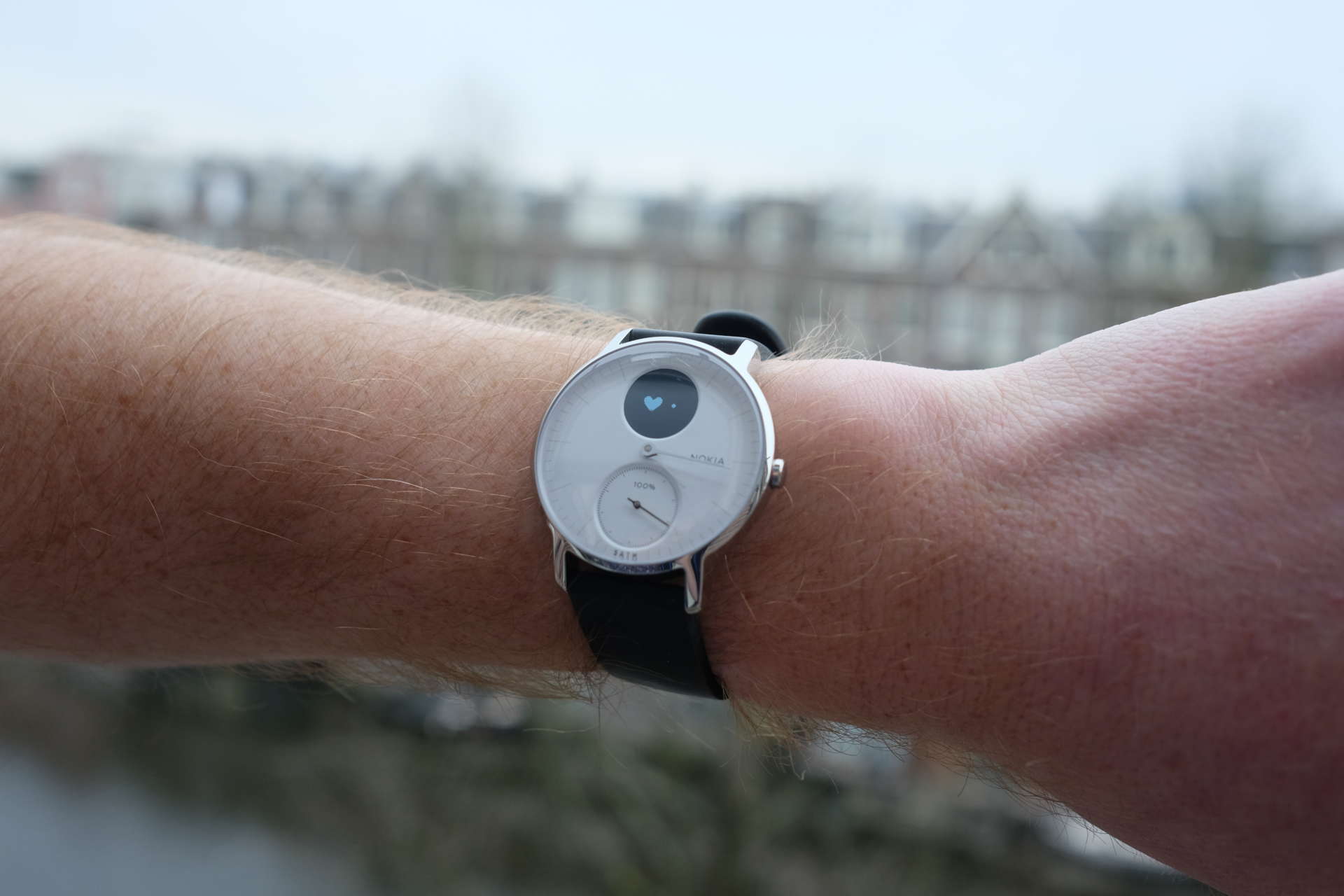 If you've been following me for a while you probably know that I'm an avid Apple Watch user and big fan of the way smart wearables can transform lives. Unfortunately, Apple Watch doesn't work with Android which meant I needed to give it up when I switched.
For a few months I didn't wear a watch at all, but after looking around the only great option I could find that didn't scream "I DO SPORTS" was the Nokia Steel HR, formerly designed by Withings before it was acquired.
Not only does it look like a normal watch, it has almost all of the core health features from Apple Watch: heart rate, calorie burn, automatic activity recognition and so on... but adds sleep tracking and lasts about a month on a single charge.
I love this thing, but be warned: Nokia's health division isn't in a good state right now, so maybe wait until it's acquired or gets funding before buying one.
Reading
At this point I'm fairly sure most e-readers are similar, but I'm a massive fan of the Kindle for how stupid simple it is. I love books, but after moving from New Zealand to the Netherlands and having to part ways with hundreds of books, I resolved to being a bit more minimal with the things I buy.
After my original Paperwhite finally died — I scratched the screen really badly while traveling — I replaced it with the Kindle Paperwhite 2. It's incredibly satisfying that such a well-priced device can bring long-term returns, and I can highly recommend it.
Tablet
I don't really use a tablet. I grabbed the Google Pixel C convertible a few years ago, but it never really stuck with me as Android is a mess on larger devices. ¯\_(ツ)_/¯
Audio
Speakers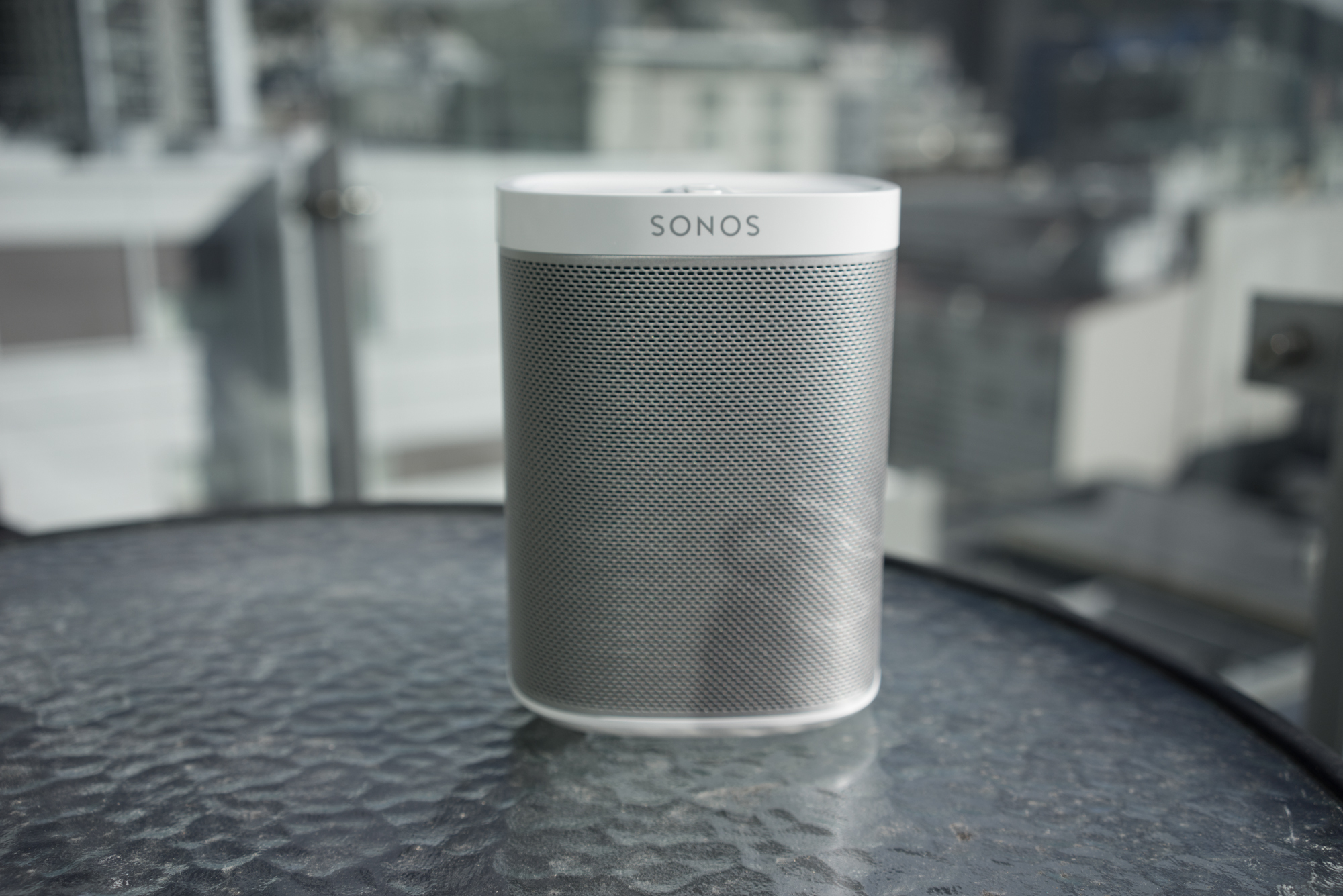 I'm a long-time Sonos fan, and have been raving about how magic multi-room music is for years before smart speakers came onto the scene.
Sonos is an expensive investment, but a great one: its products work with every music service out there, have never been retired even after a decade, and the company is good at adding value via regular updates.
Over the space of five years we slowly added speakers to each room of our house and I now recommend the second-generation Play:5 as a speaker for larger spaces.
I also use the smaller original Play:1 speaker for smaller rooms — it's great in a bathroom, given it has water resistance — which has now been superseded by Sonos' confusingly named Play One that adds voice control.
While I'm also a smart speaker user with Google Home, Sonos' rock-solid streaming, great audio quality and price to performance ratio makes it a no-brainer. Also, it's the only company not trying to lock you into a single music service.
Headphones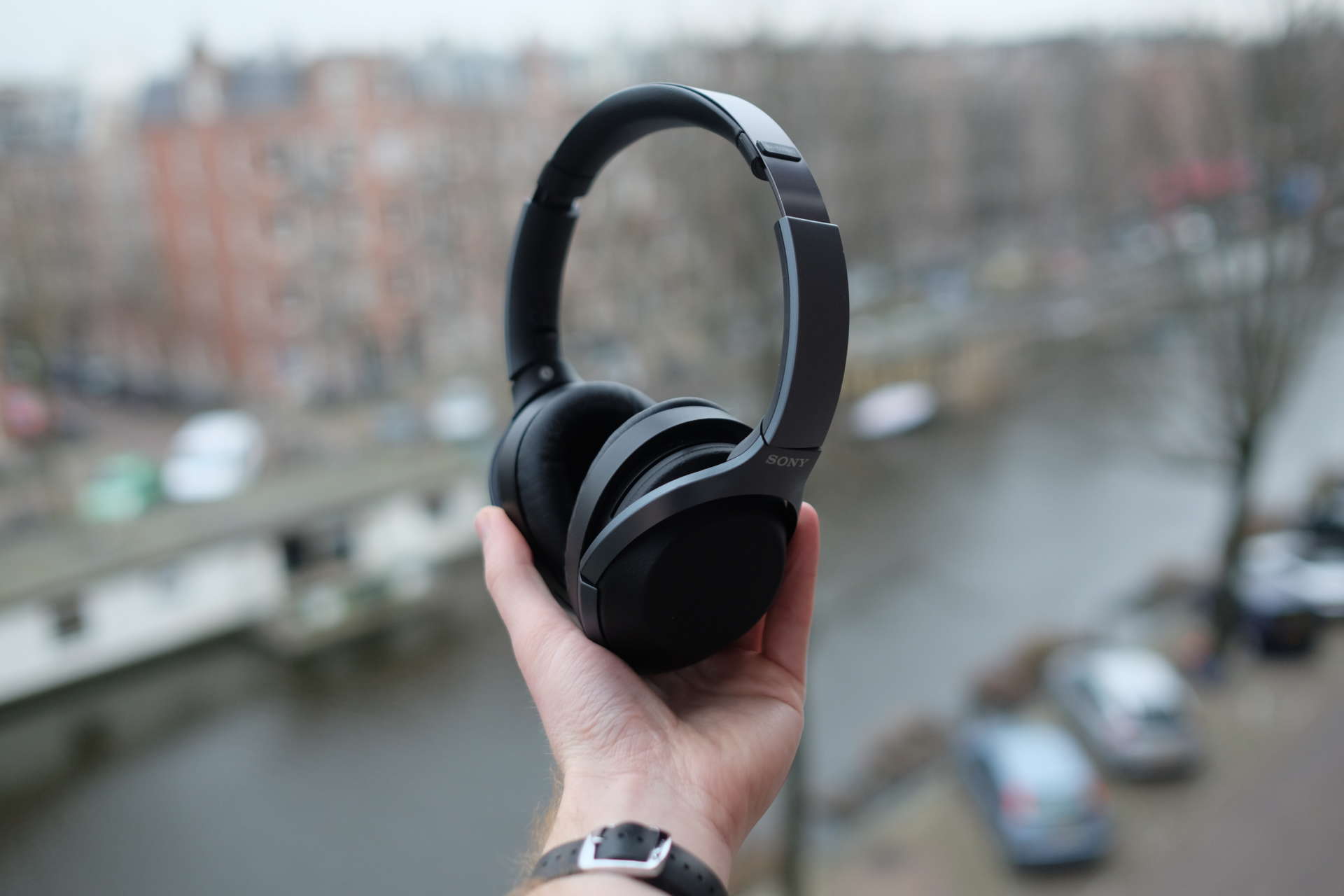 I grew up around audiophiles who raved about headphones my entire life, but struggled to swallow the cost of high-end devices for years. I know what sounds good, but really hate spending money on headphones for whatever reason.
Until recently, I used the incredible Sony MDR7506 over-ears which are a steal at $79 and feature fantastic sound — there's a reason the industry still uses these despite them being available for more than 30 years.
I previously used the fantastic Audio Technica ATH-M50x, but had two pairs die on me (under warranty), but gave up when the warranty service ran out and it happened again.
At my desk I'll still use these wired headphones occasionally, but was recently convinced to buy a pair of noise-cancelling headphones to improve concentration levels and commuting to work on-site in Europe.
After trying the Bose QC35 and not enjoying them, I came across the Bluetooth-enabled Sony 1000XM2 and fell in love. These headphones are not cheap, but can often be found on sale — and they'll change the way you work. They have a fantastic sound stage, last forever (up to ~30 hours on one charge) and their noise cancelling technology is fantastic.
I'm able to get much more done with these on, and they've improved my quality of life dramatically. The review that convinced me I needed these was published on The Verge, and I never want to go back.
(Smart) Home
WiFi
As someone who works on the internet at home all-day every-day, getting the most out of our home connection matters to me because it means I can get more done.
For a few years I had a fairly complex UniFi setup at home, which you can read about here, but it struggled to perform when 500mbps internet connections became available in our neighborhood and the meshing left something to be desired (it broke a lot).
Because Eero isn't available in Europe, Google WiFi was the next best thing available, which is what I ended up picking up. The three-pack is fantastic value if you split it with a friend who only needs one, and the technology is rock solid.
With Google WiFi we've got lightning fast WiFi, low latencies and stable meshing networks in a house that has more than 100 networks competing for airspace. I'd highly recommend the system to anyone, but particularly those who are over tinkering with things and want it to just work.
Assistant
Voice assistants are a gateway drug to the smart home and I've written extensively about how I believe they're the new invisible interface for years to come. Google Home was an interesting new idea that piqued my curiosity, and we continue to use it to this day.
We use the original Google Home that resembles an air freshener as our main device, but have the smaller Google Home Mini as well — the larger one is better at picking up voice commands in noisy environments like the kitchen, while the Mini is great in quieter spaces like an office.
Smart Lighting
Google Home piqued a curiosity in home automation, and after doing a lot of research I settled on the Philips Hue system. These lights are great quality, highly responsive and the color matching on them is why the system is so great — choose a blue tone and it'll match across bulbs.
In particular, Hue is the best choice in terms of integrations. The company has actively built out a great ecosystem and I was delighted to discover they work with F.lux which means your lights can match the tone of your screen to reduce eye strain and assist you in falling asleep.
The problem with Hue is while it's a fantastic system, it's often offensively expensive, up to $50 per single LED bulb once you have the starter pack. I recently discovered that the IKEA Tradfri smart lights are compatible with Hue, even without the bridge, and have added a number of those to our home.
Both Hue and Tradfi are compatible with the Hue app, which allows controlling them in one place and adds Google Home integration so you can say OK Google, Turn off the lights.
Smart Switches
The smart home is a slippery slope, and if you start entering it like I did you'll quickly find a need to automate a few plugs for either lamps with strange fittings, or your coffee machine.
I picked up a pair of TP-Link HS-100 smart switches, which are the least offensive and lowest-priced option at around $25 a plug.
These are fantastic because they don't actually require an internet connection to work and they're surprisingly fast at responding to commands.
I use them on a set of old-style edison bulbs for automating them at sunset, and on a set of fairy lights, and combined with voice it's a neat convenience win for those hard to reach switches.
Heating
It's cold in the Netherlands in winter, and the crappy button-laden thermostat was quickly replaced.
After a flirtation with Tado, a European smart thermostat, which ended in my house overheating or not heating at all, we switched to the third-generation Nest when it reached the European market for reliability as well as sanity's sake -- and it looks much nicer.
I like the Nest and it integrates well with the rest of the devices listed above, however the software is lackluster at best and hasn't seen many improvements since launching. Notably, it doesn't support short-term or temporary temperature changes.
That said, it actually works, has saved us about 10 percent on our energy bill and hasn't gotten us hacked, so there's that.
Cat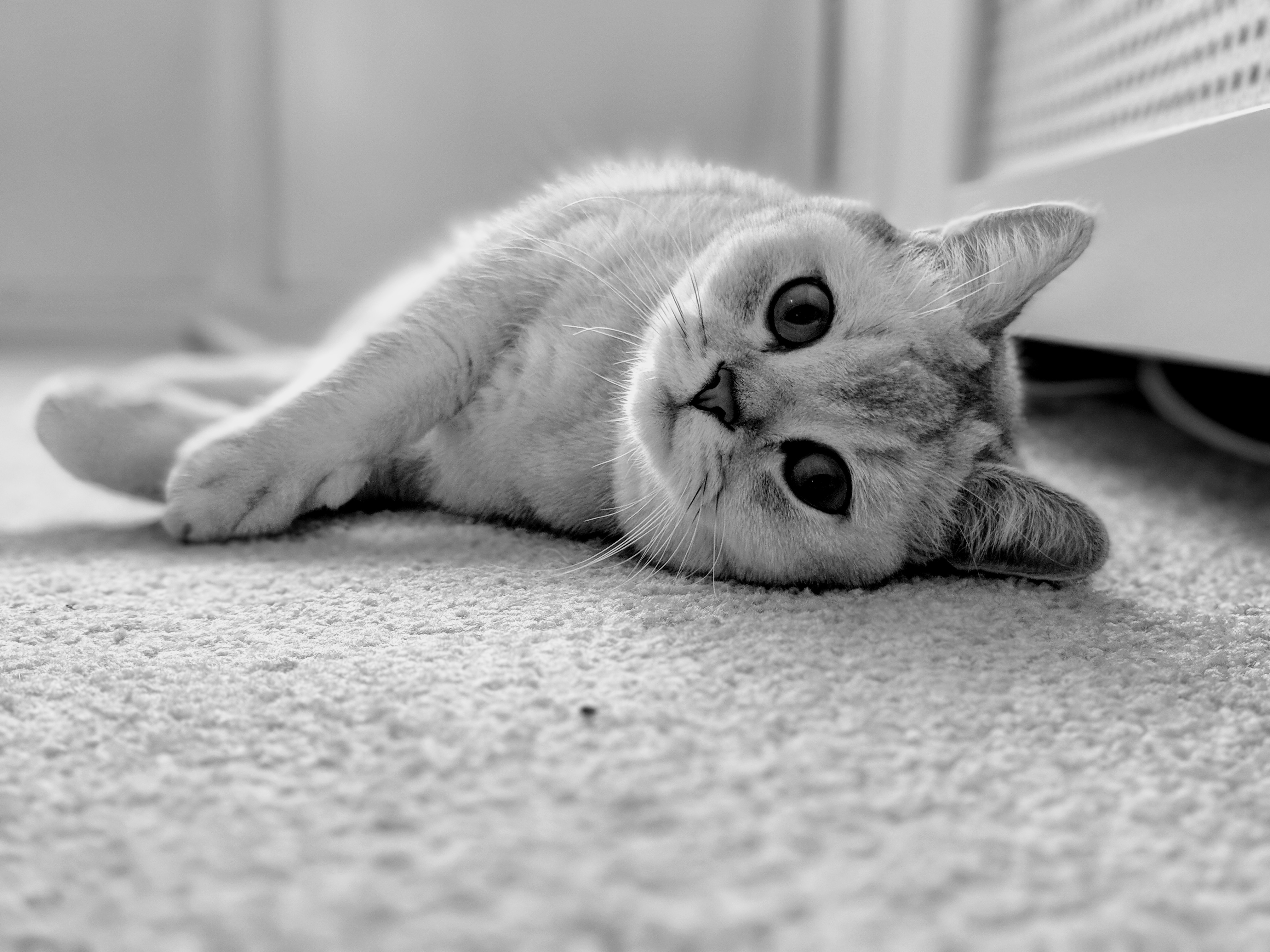 This is Mika and he is a very fluffy Scottish Straight, with his own Instagram account.
Coming soon
I'm adding sections, photos and other information to this page all the time, but here are some ideas I have for the future:
Software
Gaming
Storage devices
Camera
TV
Want even more?
Pop your email in below, and you'll be one of the best informed people in the industry. Join the smartest teams from Microsoft, DigitalOcean, Spotify and more.