Apple crosses the $1 trillion line first
It was a slow news day yesterday, bar one piece of big news: Apple crossed the $1 trillion market cap mark for the first time, making it the only (and the first) member of the trillion-dollar company club which drowned the entire news cycle all day. 
I am exposed to mind-boggling numbers in the technology industry so much that seeing it expressed in number form actually shocked me: $1,000,000,000,000. Yeah, that's a lot of cash:
Apple could give one billion iPhone X away for $1 trillion
Apple could buy Walt Disney, Netflix and AT&T, with $450 billion left over
Apple could pay off the US budget deficit for 2018
Anyway, what does that mean for you? Basically nothing in practice, but the sheer scale of Apple's success, while not selling your privacy or pushing advertising is something that can be admired. When Tim Cook took over at Apple, the company was worth $350 billion, but he oversaw year after year of exponential growth by squeezing more profit out of existing products.
It's a wild success story that people love to tell, with Steve Jobs saying in 1997 that the company expected to run out of money within 90 days, to today. 
The wider shift in the market is interesting, too: ten years ago the top companies by market cap were Exxon Mobil, PetroChina, Wal-Mart and Procter & Gamble, but today is dominated by technology companies: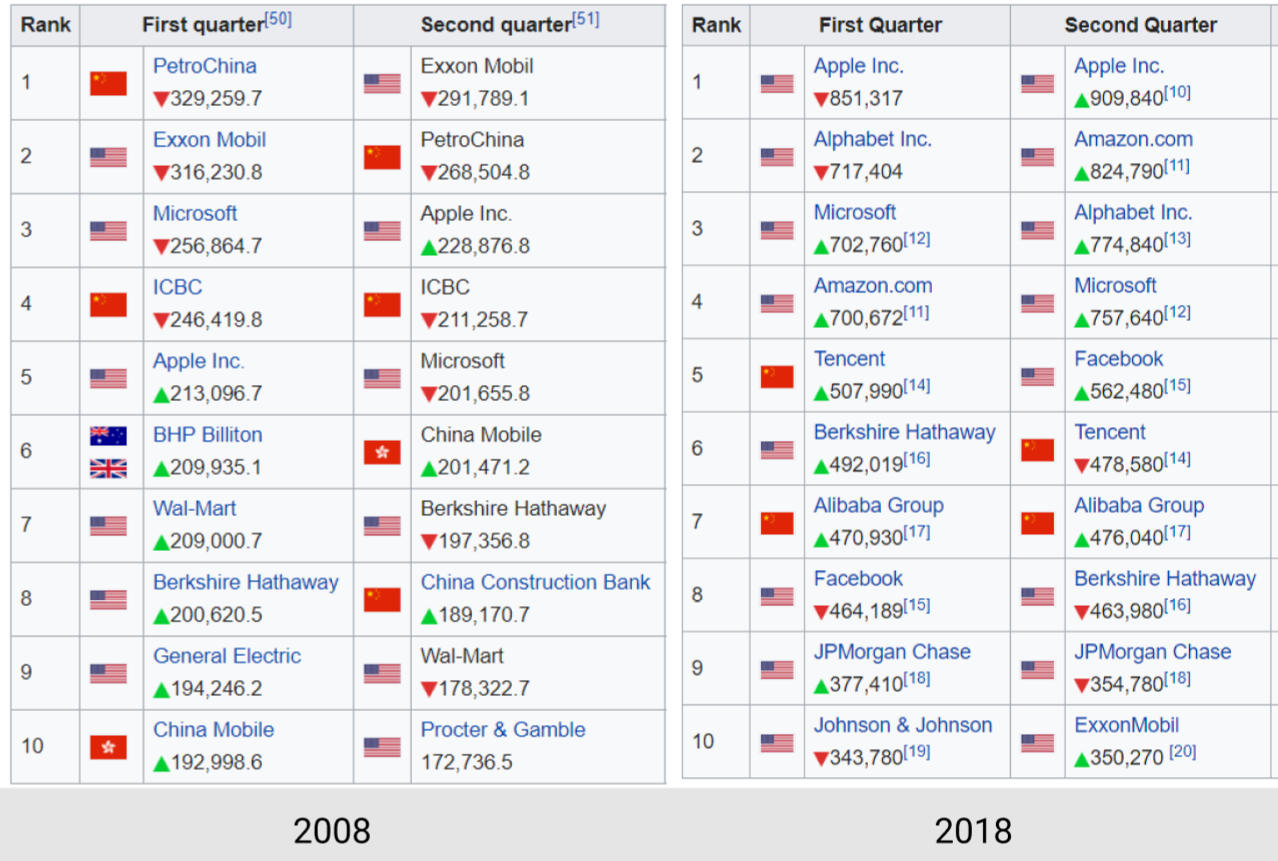 My favorite piece on the milestone yesterday comes from The New York Times, which built a crazy visualization to show how out-sized Apple now is compared with the rest of the public market. 
Naturally, the question is where to from here: Apple's in its prime, but the industry is beginning to slow. Where it's headed next will depend on whether or not it's able to find the next game-changing segment, like the iPod or iPhone were for the company, as it gets harder to innovate in the form factors of today and squeeze more cash out of the iPhone.
One thing is certain: there's plenty of money in the bank to buy time to find it.
P.S - There's a fun thread here with first-hand stories about the 'iPhone-like' device that the company experimented with in 1994, and demoed to Steve Jobs.
---