Google pays $1.1 billion for HTC's talent
Google has always wanted to take on the iPhone directly, but never did it wholeheartedly. The company acquired Motorola for $12.5 billion in 2012, but three years later it sold the company — minus its patents — for less than $3 billion. 
Motorola, a Google company, started out strong but faltered as Google kept it at arms length internally to avoid upsetting other device makers.This time is different. Google acquired a part of HTC's design and engineering teams — some 2,000 people — for $1.1 billion. 
It's a deal that sounds bizarre on the surface, but makes a lot of sense: Google gets huge engineering and design resource but none of the corporate overhead that comes with acquiring an entire company.
Most of the engineers have worked on Google's Pixel team, but the company hopes to go further with its hardware in the future. 
If you look at where the company has come to in the last few years, it now sells a first-party voice assistant (Google Home), VR headset (Daydream), router system (Google Wi-Fi) and Chromecast. It has the ecosystem, and now it wants what's in your pocket.
The Pixel has done fairly well given it's a first cut with estimated sales of more than 1 million devices since its launch last year. That's nowhere near Apple's 212 million iPhones in 2016, but a decent first step on the journey to owning its own destiny (Android, for context, touches 2 billion people per month). 
The Pixel is also one of the most well-reviewed Android devices of all time and the first Android device that legitimately had me convinced enough to switch (ironically, I couldn't, because it was never released here).
HTC + Google, more than anything else, is a glimpse into Google's ambitions here: it still wants to build a real iPhone competitor and the company finally has all the bits in place to do it. With HTC's team it gets hardware design and manufacturing experience to help build something truly 'Googley' rather than relying on external parties to help it get there.
Previously, as in the Motorola deal, Google didn't want to upset anyone but it's fairly clear today that Android phone makers aren't playing at the level the company wants them to. 
Open Android won't go away, but I expect Google to emulate the Microsoft Surface program here and try to 'lead' by making hardware that only a first-party would be crazy enough to do. In the words of The Verge's 2016 Pixel review, "no more bullshit."
To me, this is an exciting time: Google Home was a stellar piece of hardware and the design showed what the company is capable of. I believe with the right amount of focus, Pixel could be an enormous success, particularly with Google's combination of software and services (that unlimited photo backup is very appealing).
Google's next hardware event is on October 4 where it's expected to unveil a new — you guess it — HTC-made Pixel 2. Maybe this year I can get my hands on it.
---
Hey, Nest isn't dead!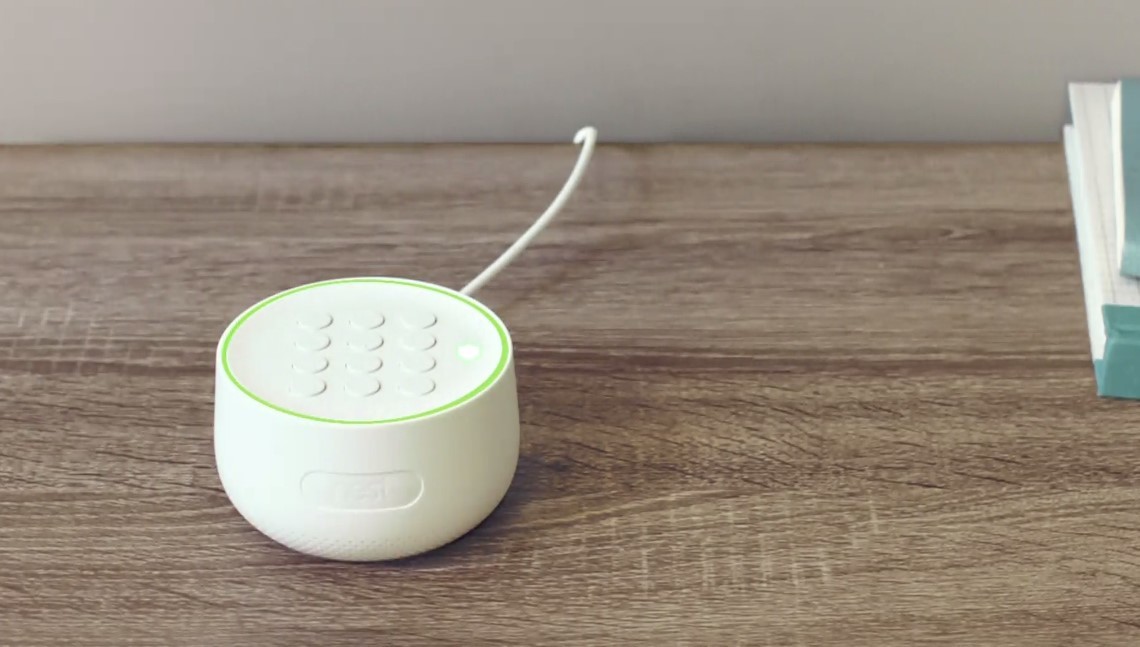 Remember Nest, that other tiny Google hardware company that basically seemed to disappear? It's not dead! Today it announced new hardware categories: a home security alarm, a doorbell and new cameras.
The company's new home alarm system, "Nest Secure" is a full-on setup: it comes with motion sensors, window alarms, door monitors and even a little key fob so you don't need to disarm it using an angry beeping number pad. 
The key fob system is pretty neat — it's designed for temporary access, such as a babysitter, who you can allow to unlock the house and disable the alarm within particular time periods. What's weird to me, at least, is that Nest's cameras have face detection built-in and that somehow isn't used for disarming the alarm. 
There's also a fancy new doorbell, Hello, which comes with super high-end video cameras and can automatically detect people (even if they don't ring the bell) and send you alerts. As you'd expect, it has a lot of interesting hardware features like noise cancelling and even pre-recorded responses in case you don't feel like answering the door.
If I owned a home I'd consider the Nest security system for sure, but there's one big flaw: is an angry noise and a push notification really enough to scare off a thief? Considering the Nest alarm starts at $499 it's an expensive ask, though anyone who's tried the current home security systems could probably be easily convinced by its simplicity alone.
Nest announced a bunch of other stuff, like a new camera with Google Assistant on it, but the news has me confused, given just two minutes ago we were talking about Google acquiring HTC's hardware team to get better at making physical products. 
It's obvious Nest has incredible hardware chops — just look at the industrial design on these new products — but I do find the lack of 'Google' in the products a little weird. 
I love the Nest thermostat, it was a great investment, but I don't understand why it's so isolated from the rest of Google's product portfolio and hasn't received all that much in the way of integration since acquisition. 
It's great to see Nest is alive and kicking, but I do hope it starts getting closer with the rest of Google's product line in the future, particularly now that Tony Fadell is no longer with the company.
---