Revelations from the iOS 11 leak
The last time we saw a huge leak about upcoming Apple products was almost seven years ago in 2010, when Gizmodo 'found' an iPhone 4 prototype hanging out in a bar and proceeded to dissect it for the world to see. This year we've seen a leak that rivals that one, at least in sheer scale, just days out from the grand Apple reveal (which is later today, by the way).
On Saturday the final version of iOS 11 was discovered on the internet — right on Apple's servers. For the space of a few hours people were able to download the iOS 11 "Golden Master" which is the signed-off version of Apple's mobile OS that will be released to the world today, and come preloaded on all new iPhones.
It sounds like an innocent mistake, but the final version of major iOS versions tends to contain all of the secret features (generally related to hardware) that Apple withheld from the world when it unveiled the preview at WWDC in June. 
As a result, iOS 11 has revealed — or at least confirmed — almost everything there is to know about what Apple plans to announce today:
We now know how face identification will work on the new iPhone, emoji will work with AR, that there's a LTE Apple Watch, wireless charging works on the new iPhone, how iOS will accommodate the screen cut-out, that iOS 11 relies on gestures on the new devices and that the new top-end device will be called the 'iPhone X Edition.'

The only thing we don't know is exactly what the device looks like — and how Apple will differentiate the iPhone X from the 8 and 8+ which are expected to launch alongside it. We've seen leaks throughout the year, but they've been all over the place — ranging from a metallic finish to a glass one.
What we do know, with some certainty, is the new 'top-end' iPhone X will be more expensive and that has interesting consequences for the company's lineup: if there's a $999 version of the iPhone now, why would I buy the "new" 8 at all? 
Other than Apple using this as a genius upselling tool, it's also a massive risk: with the top-end device expected to be heavily constrained for a long time the company risks directly hemorrhaging users to competitors for the first time as people are given a reason to look elsewhere (like the Galaxy S8).
The Apple event is at 10 AM Pacific / 1 PM Eastern / 7 PM Western Europe, so we'll know all in a few hours. There's no doubt in my mind this is set up to be the biggest Apple unveil in 10 years — I'll have a special edition of re:Charged in the hours following the event for you.
---
GM is ready to mass produce a self-driving car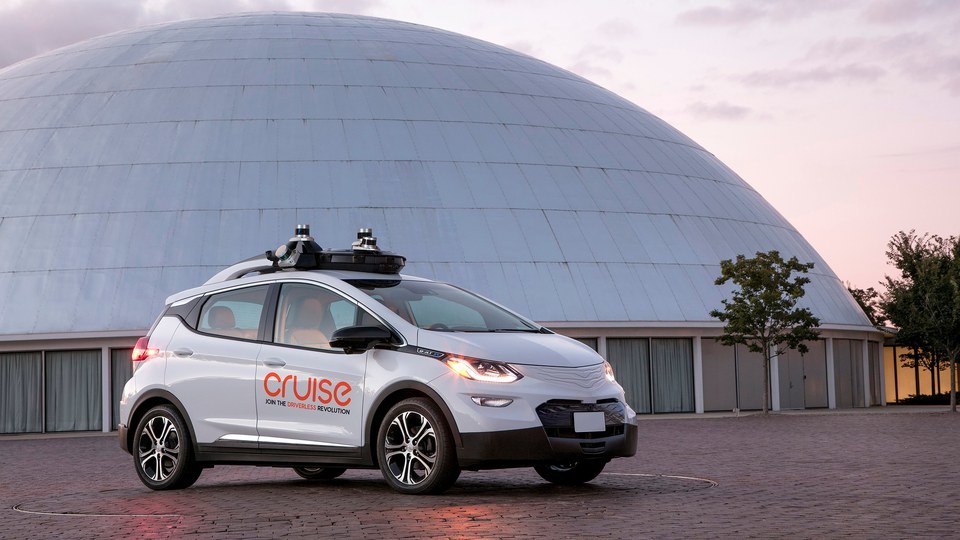 General Motors acquired a self-driving car startup in 2016 called 'Cruise' and the company is already planning to ramp up full production of the car. Based on the company's existing Bolt vehicle, it re-uses 60 percent of the existing parts, making it easier to scale rapidly.
Yes, the car still has a steering wheel — regulations require it — but the key here is that General Motors has the scale of a century-old car maker behind it, and it's the first to go "production ready." That seems to be narrowly defined, however, because GM refuses to name a date for production, doesn't have a name for the car yet and there are no documented details on how it actually works.
Whenever it is, GM is poised to move quicker than any competitor: it has the manufacturing lines in place, the self-driving car is based on an existing model and this would mark the first time that self-driving cars are produced on any meaningful scale — outside of Tesla, at least. 
The announcement is a big jump forward for self-driving cars, but you won't be able to own one any time soon: the Cruise "Generation 3" is focused on ride-sharing services so isn't likely to go on sale to the public.
---
Xiaomi is getting astoundingly good at hardware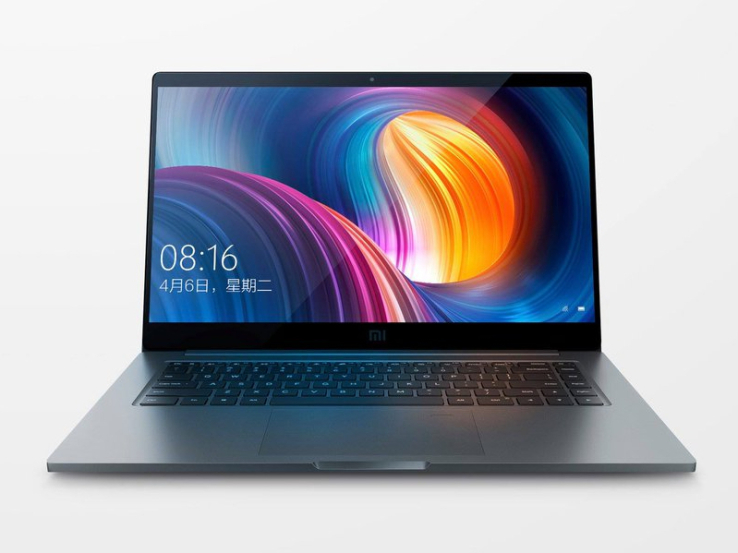 It's an interesting contrast to Apple's upcoming devices: Chinese phone maker Xiaomi announced a brand new bezel-less phone and a MacBook Pro competitor on Monday at almost half the price.
The new Mi Notebook Pro bears a disturbing resemblance to the MacBook Pro from late 2016, except it has a bunch of ports that Apple chose to drop. You get full USB, HDMI, USB-C and a SD card slot in a frame that's almost as thin as the MacBook, plus it's powered by the latest processors and GPUs.
Xiaomi is getting good at hardware at an astounding pace — just most of the world isn't actually able to purchase them yet as most of the company's hardware is not available in Europe or the US. What kicks competitors the most is the pricing on this thing: it starts at $858 for an i5 with 8GB of RAM.
If the company does go global, it's poised to kick Apple and many others where it hurts. The prices on these devices could break any perception of value in higher-end products like the MacBook Pro; the key is earning consumer trust. 
People buy Apple products repeatedly because they 'just work' but if Xiaomi could pull that perception off it could be the 'premium' device maker at a far lower price point. As someone who's already worn out on buying $3,000 laptops, I'd at least consider grabbing one of these instead if they were available where I am.
---