Google releases the next version of Android with high hopes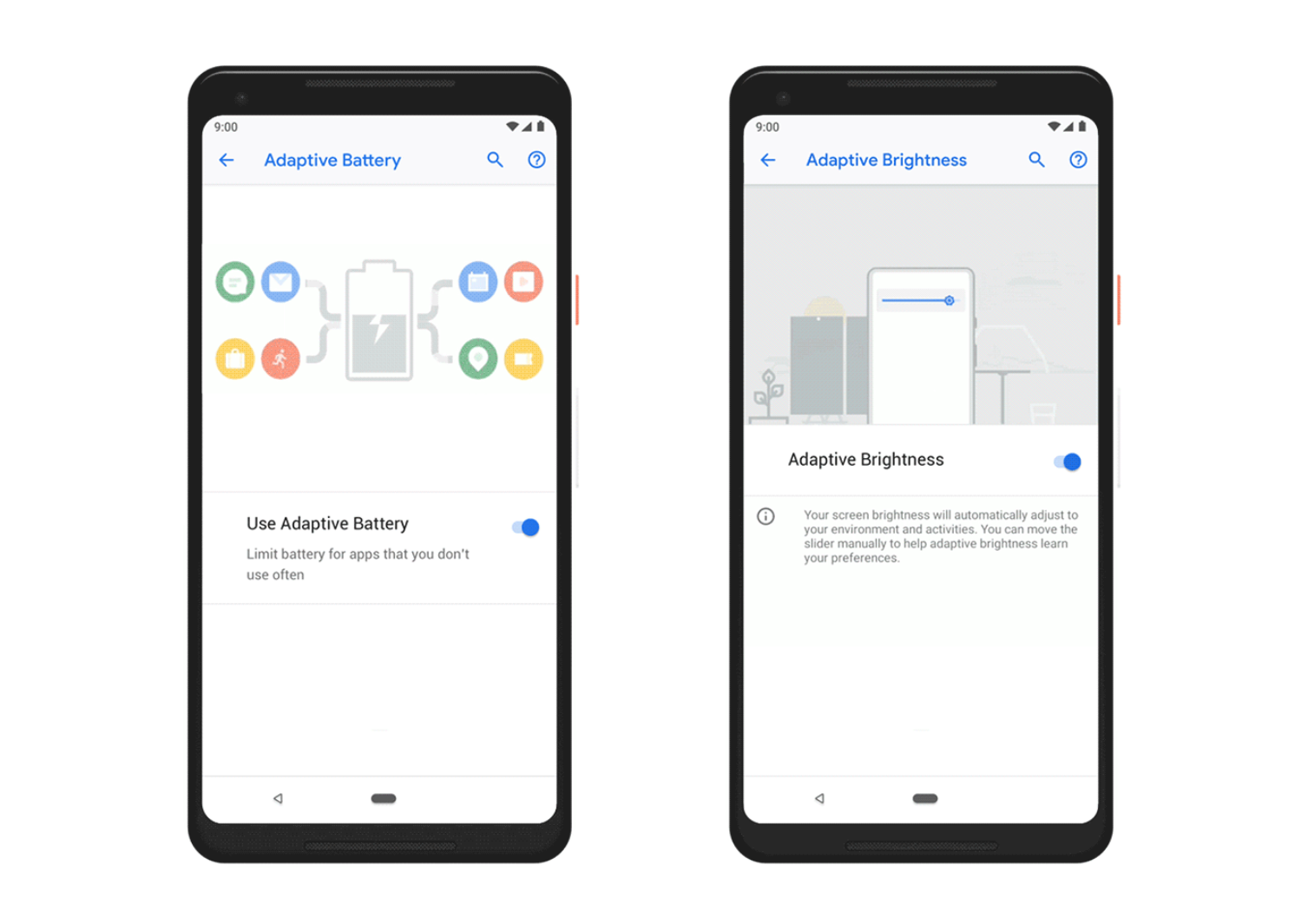 Android's next big release is out now, and it has a name: Android Pie. The update is full of big improvements, most of which focus on making day-to-day use of your phone better by using machine learning to understand how you use it and make adjustments to the system behind the scenes.

A good example of this is a new feature called adaptive brightness. Today, all devices adjust the brightness of your screen relative to the conditions around you, but don't take into consideration your own preferences; perhaps you prefer a dim screen indoors? Well, you'll probably be adjusting the slider all the time. With adaptive brightness, however, your phone learns that you're changing the brightness all the time indoors, or in other scenarios, and remembers to do that for you instead.
Adaptive battery does similar for a phone's battery life, adjusting performance in the background dynamically to try and extend it safely to the time you'd go to bed every day (a neat change here also alerts you at 20% charge, and tells you what time it guesses it'll die at).
Perhaps the biggest shift in Android Pie is a quieter one: other manufacturers are updating their phones on day one as well, for the first time ever. Google's Pixel devices get the Pie update immediately, but so do those from Essential, with others including Sony, Xiaomi, Nokia, Oppo, Vivo and OnePlus planning to follow suit shortly.
That's a tremendous improvement from years gone by, and one that's been pulled off thanks to Google's efforts under the umbrella of Project Treble. That program was designed to make it easier for those phone makers to be sure the device works, without additional customization required or extensive testing, and allowed all of the phone vendors above to also offer their users early Pie access, alongside the Pixel, in the Android Beta.
There's an array of other features in tow with Pie's release, including a preview of Google's Digital Wellbeing features, which I'm particularly excited to use, gesture-based buttons inspired by the iPhone X, and more. Curiously, what's missing today is the material design refresh of Google's core app suite, but sources tell me this is likely to be released alongside the debut of the next Pixel.
Why this matters: Android's update is the first big operating system refresh this year ahead of iOS 12 in September, and shows just how big the focus is on making our existing devices 'smarter' through the use of AI. 
While there's decreasing amounts of flagship features being touted on phones, those that do get added are actually designed around the user's habits rather than bluntly-applied algorithms, and attempt to understand their preferences.
---
Tab Dump
The BBC migrates everything to HTTPS, gets blocked in China
"Move to HTTPS; lose the Chinese. That's the revised internet maxim." On this topic, The New York Times has a fantastic read on the generation that grew up without Google, Facebook or Twitter in China, and how they aren't even curious about them.
50 million Alexa devices, and nobody's shopping
The Information has numbers on Alexa devices, and while they have a staggering install base, the actual amount people use them for shopping is tiny: just two percent of people have ever ordered something through the device.
The war over Infowars: Apple, Google and Facebook terminate the show
As a non-American I've struggled to follow this drama unfold, but The Guardian has a story about the big technology giants deciding suddenly to remove Alex Jones after their peers did. Casey Newton, Editor at The Verge has a great TL;DR of it all, too.
FCC reveals it was never actually hacked
---