Facebook's privacy double-standard
Another day, another revelation: after an entire, messy year of leaks for Facebook, we couldn't get through the last week before the break without a new one. 
A New York Times report today says that while Facebook started building privacy rules and barriers for third-party apps, some of the largest companies in the world were exempt from even pre-2017 rules about data collection:
Facebook allowed Microsoft's Bing search engine to see the names of virtually all Facebook users' friends without consent, the records show, and gave Netflix and Spotify the ability to read Facebook users' private messages. The social network permitted Amazon to obtain users' names and contact information through their friends, and it let Yahoo view streams of friends' posts as recently as this summer, despite public statements that it had stopped that type of sharing years earlier.
Essentially, the revelation is that Facebook provided unfettered access to APIs that were off-limits to 'data partners' secretly, at its own bidding, when relevant to its own interests. I am not surprised by this, but the scale at which it allowed access to data is perplexing.
Even stranger, one such 'data partner' company is a controversial one: the Russian search engine, Yandex. Facebook provided the company with unique user identifiers, even after it killed that API publicly over privacy concerns. In many cases the companies involved, such as Spotify, had no idea they had the exclusive access.
That begs the question: does anyone know the scope of the data partnerships, custom agreements and whatever other hacks that have been made over the years? Moving fast and growing rapidly is one thing, but it appears until now that it was nobody's job to care about these areas at all.
I deleted my Facebook account in May by just not accepting the GDPR terms, and it's a decision that seems to look better on a daily basis. The only Facebook product I can't pry myself away from right now is Instagram, but I'm starting to question that too.
---
Oath is dead after just a year
In 2017, Verizon acquired Yahoo and re-branded its entire media group with a new name: Oath. Under Oath was a plethora of different products, including Huffington Post, Yahoo Sports, AOL.com, Techcrunch, Engadget, MAKERS, Tumblr, BUILD Studios, Yahoo Finance, Yahoo Mail and so on.
Aside from the fact that every time I think of the word Oath I immediately visualize the 🤘 emoji, it seemed like a pretty poor name choice with little appeal to consumers. It appears after just a year with the brand, Verizon agrees.
Oath will die on January 8, 2019, to be replaced with The Verizon Media Group which is somehow even less imaginative. Under the Verizon brand, it appears as a part of a wider effort to merge everything into 'one Verizon' and offer an array of services it could eventually combine into a sort-of paid subscription for its telecommunications customer.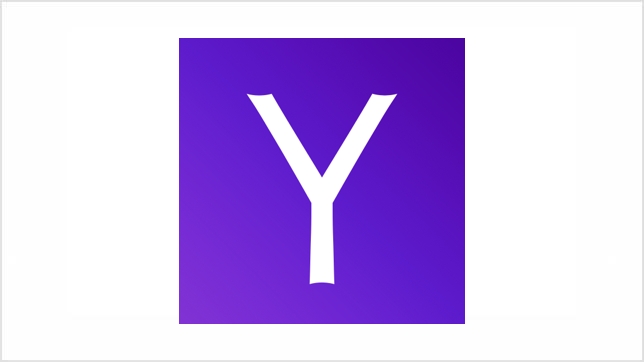 It's a bit of a snoozefest, but it's deeply amusing how the legacy of Yahoo's 'powerful' brand continues to keep on spinning. Especially given that the new logo for the Verizon Media group is, perplexingly, the capital Y from the Yahoo logo... as pictured above. 🤷‍♀️
---
Tab Dump
Rising Instagram stars post fake sponsored content
Behold, the rise of 'fake' ads and endorsements, which apparently help drive the perception of influencers in demand, raising their actual prices. Another hit from the on-point Taylor Lorenz, who has had some fantastic pieces about Instagram and beyond this year.
Twitter adds back the reverse-chronological feed
Congrats on shipping a feature from years back, Twitter, truly nailing it on product.
NPR's podcast analytics tools are opening a debate in the industry
Microsoft's upcoming 'Sandbox' for Windows provides a safe, disposable environment
This is a genius move I plan to write more about once I can try it, but Microsoft is shipping deep container support within Windows which has enabled a new use case: instant-on, safe, disposable desktop environments. 
These are ideal for when you want to test out an app but don't trust it, and may make it much easier for consumers to protect themselves against viruses. More on this soon!
---