Amazon's self-driving race car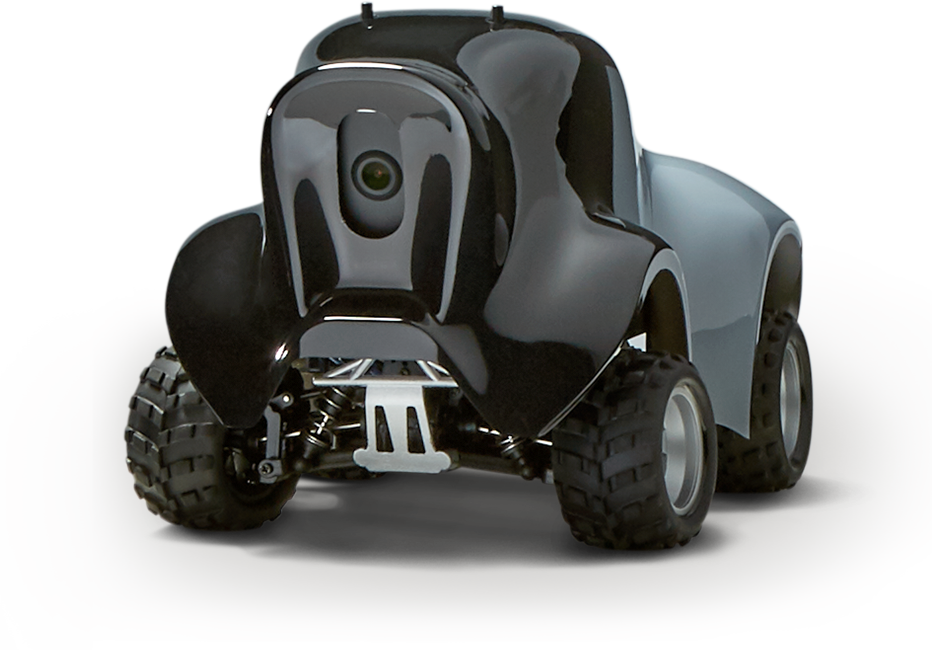 I had to check it wasn't April 1 today, but this is entirely serious: Amazon introduced a 1/18th scale radio-controlled self-driving race car yesterday, designed to be a part of a new service called "DeepRacer." There's even a league to go along with it, aptly named the "DeepRacer League" — but how did we get here?

This week is Amazon's yearly cloud event, AWS re:Invent, where the company unveils a slew of services designed for every possible thing you can imagine. There was AWS Ground Station for satellite operators, but there's many more including a blockchain-as-a-service platform, a new file server option for Windows users and a custom Amazon machine learning chip called Inferentia.
The toy race cars were just one of many announcements that got lost in the noise, but they're genuinely one of the cooler things I've seen as a way to drive adoption for machine learning. Those self-driving race cars will be available for order by anyone soon, and the idea is that they can be used to help developers learn about machine learning in the real world.
On top of the physical cars, there's a 3D racing simulator, so developers can train virtual cars before driving their real ones around, and when they get good enough, the AWS DeepRacer League will allow them to pit their own machine learning models against others on physical tracks around the world.
There aren't many opportunities to apply machine learning like this onto physical objects today, and while this idea seemed ludicrous to me on the surface — Amazon is making remote controlled toys — it's a genius way to make the entire field more approachable for new people.
If you want one, they'll start shipping in 2019 for a cool $249 on pre-order... on no other than Amazon.com.
---
Tab Dump
Apple says the iPhone XR has been "the most popular iPhone every day since it became available"
...but this means nothing when you aren't backing it up with numbers any more.
Google gets serious about its mobile network
Project Fi, now called Google Fi, is one of my favorite secret features of the Pixel and now any phone can take advantage of it! 
Sennheiser headphones that broke security
If you ever used the company's headphone software on your computer, this is a total mess. Sennheiser installed a root certificate, which allowed hackers to impersonate any website as a result, without alerting users.
Internal Facebook documents to be revealed next week
We're starting to get a peek at what's in those documents, with The Wall Street Journal writing that Facebook considered selling access to user data in 2014, to the point that it had discussed the idea with external parties. The entire, unredacted emails should be unsealed soon.
Microsoft worked with police to bust fake virus scammers
A global law enforcement effort came together to stem those tech support scammers who try to trick unsuspecting PC users into calling a number and extracting money from them. They were based in India, and used online advertising to fool users into contacting "Microsoft" for help. If you haven't listened to the fabulous Reply All series where they actually fly to India to track down a tech support scammer, you should stop reading and do that now.
---