Apple grabs Intel's modem business for $1 billion
It was just a few weeks ago that rumors swirled that Intel was hunting for a buyer of its shuttered modem division. I noted back then that it was incredibly unlikely that anyone except Apple would acquire the business—and that's exactly what happened yesterday.
Apple is grabbing Intel's entire smartphone modem division for a steal at $1 billion. That sounds like a ton of money, but given that Qualcomm is essentially the only real player in the modem game at all that's a ridiculous bargain on a way to dodge paying royalties in the long run.
For Intel, it's a strong exit as well as the most convenient. Apple is the largest customer of Intel's modems, with it exclusively providing the modems inside the iPhone Xs. But Apple's winnings here go deep: it gets 17,000 modem patents and 2,200 skilled chipset engineers in the deal. 
I'm surprised that we didn't see any other bidders emerge from the shadows at all, let alone a public war over who would get it, given how valuable this is. Intel's modem division might have been struggling with building a 5G chipset, but Apple acquiring the division means the company gets an adrenaline shot into its own chip efforts.
Remember, it was a matter of months ago that Apple finally settled its long-running spat with Qualcomm over royalties it refused to pay—which locks in the deal for six years, through 2025, with an option to renew for up to two years beyond that. 
Apple clearly believes that it can build its own modem—no small feat—and get it into devices before that date arrives—on its own, that was delusional moonshot in that timeframe, but with the Intel team in the mix, it seems entirely feasible.
Why does any of this matter? Well, if Apple is successful, it will be the only company in the entire smartphone industry building its own modems from the ground up. Not only is that a massive cost saving, it'll also provide a significant advantage over the competition if it's able to pull through, removing the need to rely on a third-party vendor to deliver new technology.
There are a lot of "well, maybe" thoughts I have about this, and I don't think the road will be easy at all given that Intel was already struggling on its own. With the exception of a rare glass-related misstep, however, Apple tends to be good at delivering on hardware that doesn't seem feasible, built on top of company acquisitions.
Time will tell if this will play out successfully, but it's an incredible custom silicon moat that Apple is building, and as far as I can tell, everyone else is playing catch up.
---
Tab Dump
Facebook's ex-founder, Chris Hughes, is helping to break the company up
This is something I didn't expect. Chris Hughes made a big splash earlier this year when he wrote on The New York Times that he, even as a co-founder of the social network, believed it should be broken up. 
Now, he's working with regulators to help them better deal with breaking it up—which may become a key part of making this investigation actually push forward, given no founder has ever called for doing this, then followed through on it.
Amazon's cloud services revenue is beginning to slow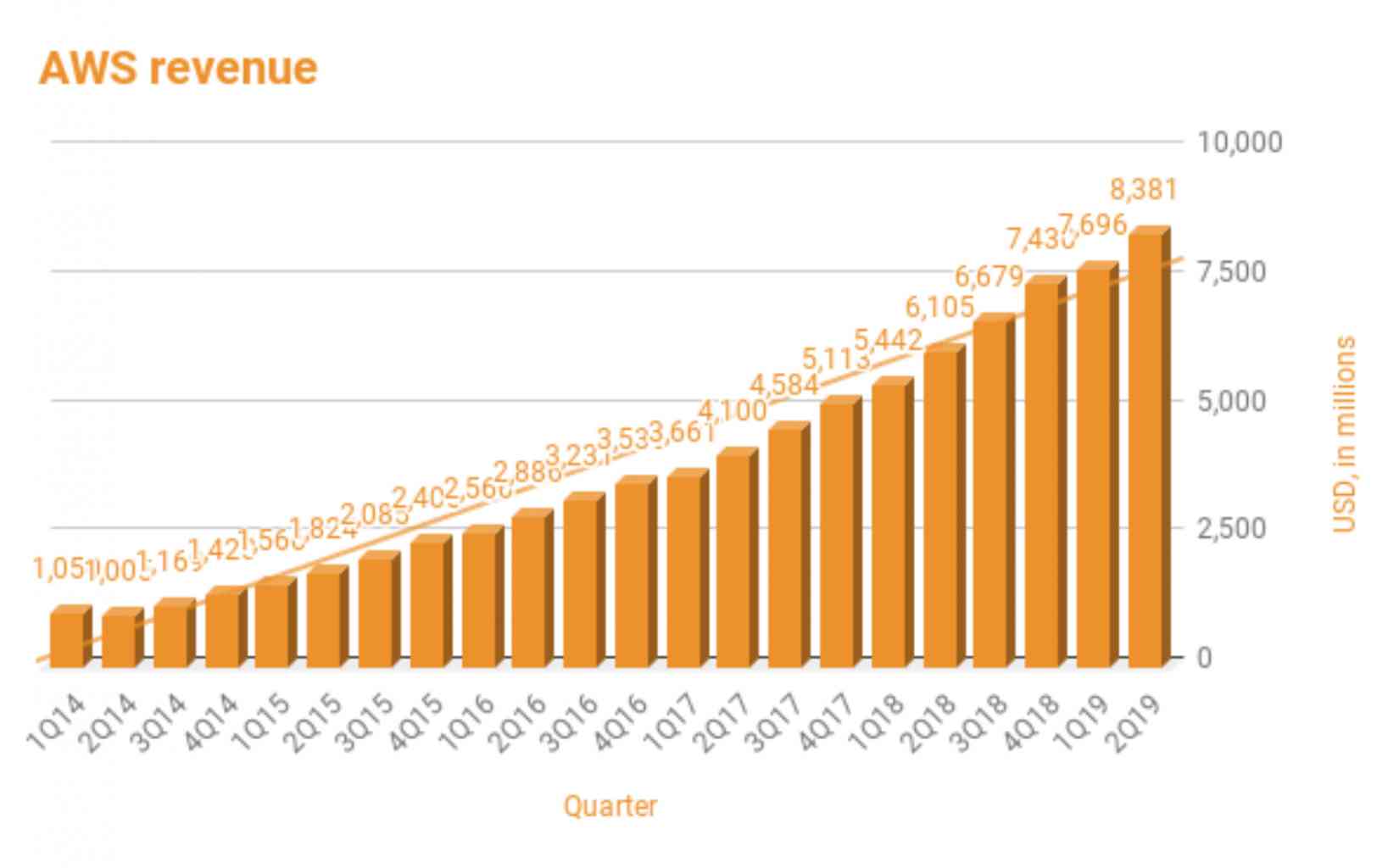 The company's cloud platform, Amazon Web Services (AWS) has been responsible for much of Amazon's growth on the bottom line in the last few years. Now, it's beginning to slow, as the cloud becomes saturated and the company competes with aggressive competition from Azure and Google Cloud. It's enormous—but the end of explosive growth might be arriving.
Softbank's next big fund is $108B, and all the big names are putting in money
U.S. politicians are finally pushing legislation through to block robocalls
I genuinely had no idea robocalls were an actual problem that existed until I went to the U.S. I have no idea how you put up with this for so long, but with these new rules going through, the government is cracking down using technology finally.
Good read: Don't put your work email on your personal phone (Unlocked for you, written by me for OneZero)
---