A week with iPadOS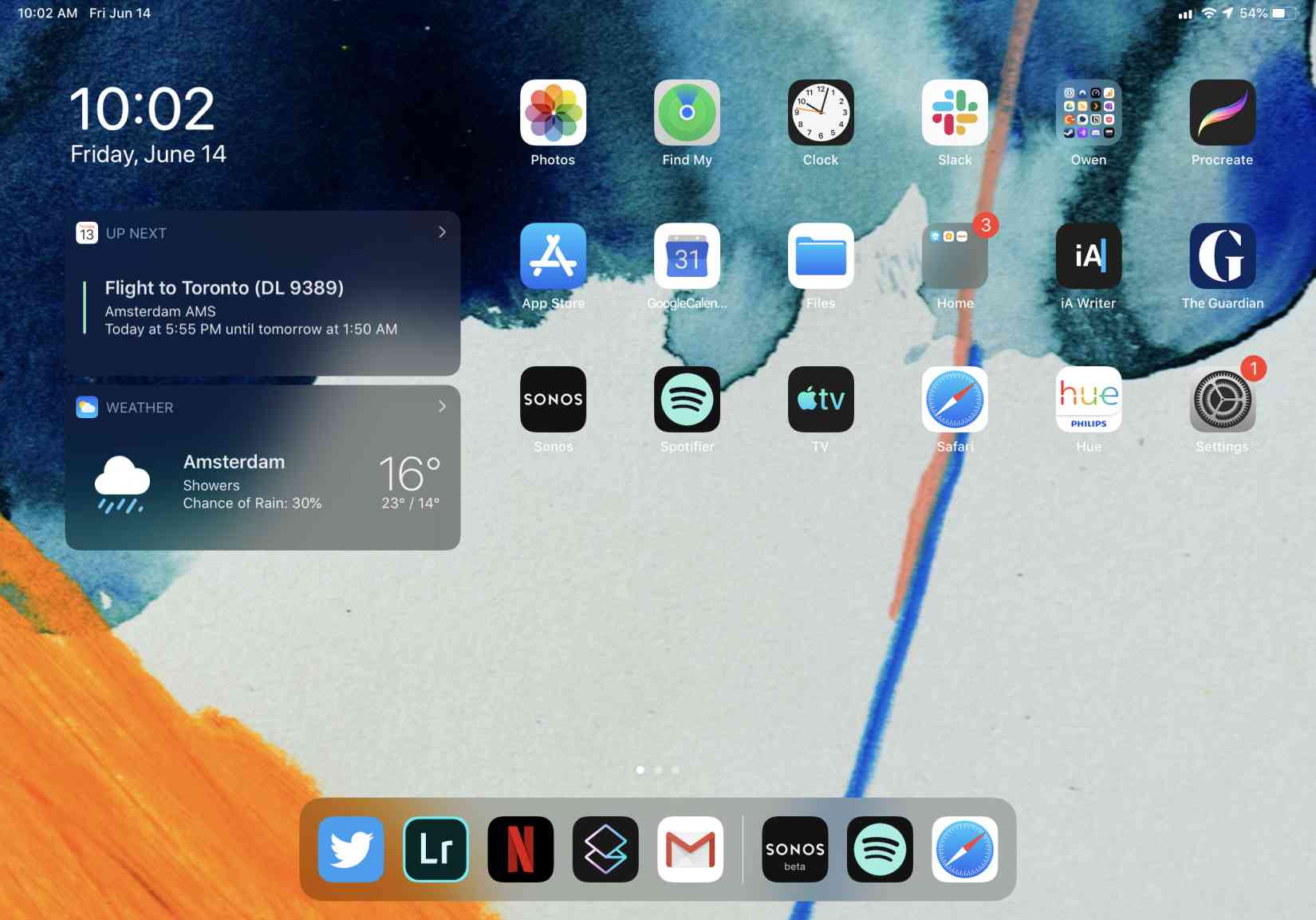 In the week since Apple debuted iPadOS, its focused vision for the iPad as something more like a computer, I've been using my iPad Pro more than ever to answer a question: do these changes add up to an all-day work computer? 

iPadOS is a fascinating paradigm shift for the iPad Pro. It feels like iOS took off a training wheel or two, and that the hardware finally has the software to make it shine. A great example of this can be found in Safari, which was incapable of much in the past, shackled to the pared-back iPhone version of the browser.
In iPadOS, it's 'desktop-class' and can perform much more adeptly at the type of web-related tasks you probably need to do as an office worker these days. 
Google Docs works natively, as do heavy design tools like Figma, and many others, which was genuinely surprising. Being free of the binds of a stunted browser has meant I can do most of my production work, like writing this newsletter straight into my CMS, without needing to reach for a laptop.
That's telling about how bad the old Safari was, and while the new Safari is not entirely on-par with the version you'd see on a Mac, what makes it different is that in the past, I tried to load web tools and expected them to fail. Now, I'm pleasantly surprised by just how many workloads actually 'just work.'
This sounds tedious, but I could barely even write a blog post with my CMS in the past without the image picker bringing it to its knees, or the cursor mysteriously disappearing, taking the text with it. Now, it's not a problem.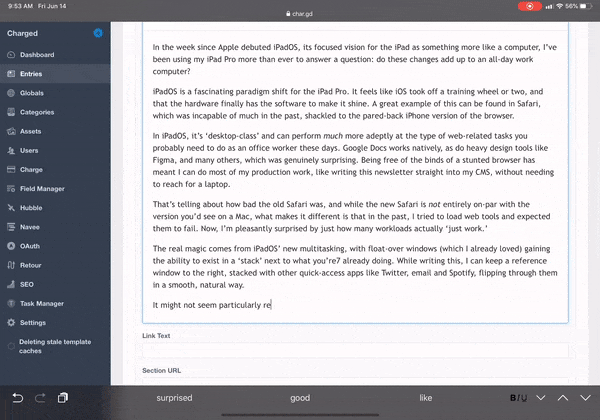 The real magic comes from iPadOS' new multitasking, with float-over windows (which I already loved) gaining the ability to exist in a 'stack' next to what you're already doing. While writing this, I can keep a reference window to the right, stacked with other quick-access apps like Twitter, email and Spotify, flipping through them in a smooth, natural way. 

It might not seem particularly revolutionary, but it feels game-changing to use, if only because it's a re-imagination of how window-based computing could work better for humans. I find computers to be infinitely distracting, so this paradigm of dipping in and out of apps, but not having them just floating around, is a game changer for getting things done. 
The final change that has completely transformed my view of iPad as a 'work' device is the addition of mouse support, albeit in a limited form via an accessibility feature. Pair a Bluetooth mouse with the feature enabled, and the iPad transforms into this ultra-fast mobile computer, which just feels right for the first time. When I first turned the feature on, it felt like strapping a rocket to the iPad: suddenly I could finally get to full speed.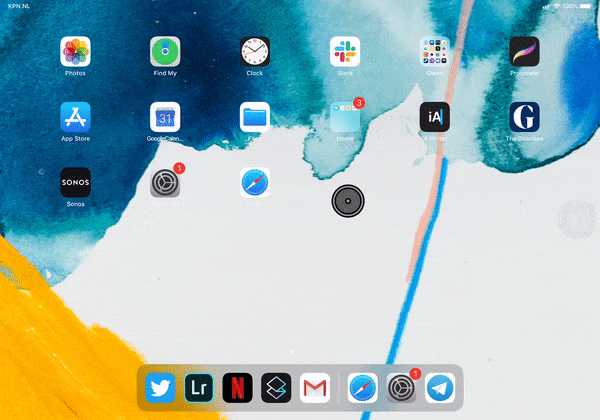 I know that there's irony in being excited that the iPad is growing up to be more like a computer of all things, and these things seem trivial on their surface, but what makes this different is that unlike previous attempts at merging paradigms, Apple doesn't have the old paradigms lying around in flux with touch tacked on. It's the other way around, and it feels less awkward.

Between these three changes, and a dizzying array of others in iPadOS, I've been spending an increasing amount of time doing my work on a device that felt largely relegated to a bit of light emailing and Netflix in the past. Now it's the first device I reach for, and I only move to my computer for more complex tasks that aren't allowed in Apple's walled garden, such as coding.
It's an exciting, strange time, because everything old is new again: nothing here is revolutionary or particularly surprising, but it's a remix of the very same we've been doing for years. This time, however, it isn't dragging Intel or the desktop environment along with it... stay tuned, but maybe, this time, it's truly different.
---
Tab Dump
Fiverr went public and the results were...unexpected
After a frothy Uber IPO, Fiverr seemed like the tech company that might sink the market, with terrible revenue and long-term prospects. Apparently, the market disagrees, and the share price soared more than 80% on its first day. Everything is...fine? I won't say the word 'bubble,' I promise.
After ad blockers moaned about Google's extension API changes, the company backs off (a little)
One of the problems with the Chrome extension model today is that extensions can see a lot about the user. Essentially, with the right permissions, an extension can track everything you do online, and Google rightly wants to reign that in. Unfortunately, ad blockers were caught in the net, because they conflict with that goal... but it appears the company is at least willing to listen to their concerns.
Facebook's new cryptocurrency is expected for next week, with big backers*groan* I wish this didn't exist, but Zuckerberg has no shame. Apparently Uber, Mastercard and PayPal are onboard to make this cryptocurrency thing happen—we don't really know what it'll look like yet, but it appears Facebook wants to own 'digital payments' as a market.
---