The streaming wars are about to begin
It was big news a few weeks ago when Disney made a move to buy out one of two last remaining stakeholders in Hulu—AT&T—and now it's actively negotiating with Comcast, the final chunk of the pie, for full control of the company.
Comcast owns 30 percent of the company—and Disney now has majority control, but it clearly sees that it could be an issue in the future if it tries to make major changes to Hulu to its own benefit. Disney has indicated a few ways it would like to change Hulu, such as subscription bundles with Disney+, but that might be more difficult without full control over the company.
CNBC says that Comcast is considering a deal, but was only recently released from a rule that required it wouldn't have any say or control over Hulu's direction, which was a part of an agreement when it bought into the company to avoid a conflict of interest. 
As the report points out, it's a fairly complicated decision for Comcast—they gain a level of control over a competitor to its own cable network, at a time when Disney is making it more difficult for anyone that isn't Disney to access its content digitally. But, if it wants an easy out, and a bunch of cash, now's a decent time to sell off.
Disney is clearly on a path of avoiding becoming a 'dumb pipe' in the streaming wars, and Hulu plays into that strategy. That it's successfully gone from a minority stake in the company to almost entirely owning it in the space of 18 months is an impressive feat—which speaks to its own goals in the play for subscription revenue.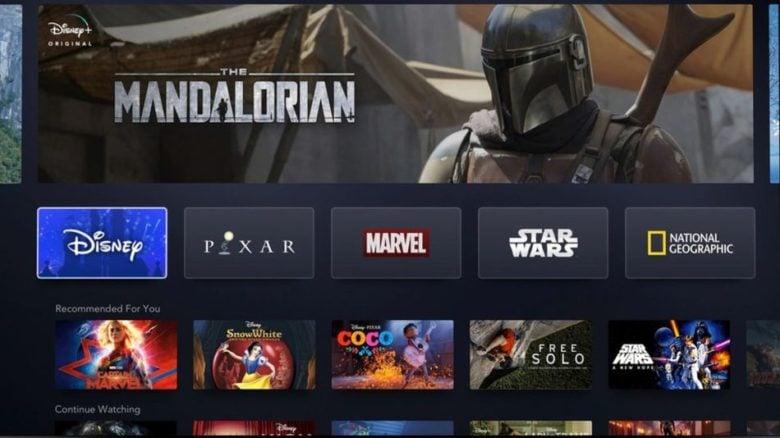 Hulu fits into that strategy well, too, if you take a second look at the Disney+ teaser: the primary buttons on the app are all Disney-owned properties, and the majority of the content is internally produced. Hulu, then, fits into the niche as its actual play against Netflix, and the place it can point to if you want non-Disney content—a clear selling point, and a great up-sell: just go ahead and subscribe to both for everything you need!
The streaming wars are here—but most of what's important is happening quietly behind the scenes right now. Later this year when Disney+ comes to market, and Apple TV+ launches as well, things will start looking very different, and perhaps a little more fragmented than today.
---
Tab Dump
Amazon has shifted from neutral platform to cutthroat competitor
Reading into this, and Amazon's strategy, it reminds me of the old Microsoft three-step play from years gone by. To get total domination of the market, just: embrace, extend, extinguish—and Amazon seems to be using open-source to get there.
There's a big fight to own podcasts, and Luminary is caught in the crossfire
I'm involved in something of an unfolding drama right now. Our podcast was listed in Luminary's subscription-service podcast app, without permission, and rehosted on their own servers—a move which has annoyed the wider podcast industry, which was already change-averse. Podcasts are one of the last good things online, why do we have to break it?
Regulators are circling in on Facebook around the world
Some details in here on that big FTC fine that provide more insight into what's going on—they're pretty pissed about the company's practices and are mulling measures beyond financial penalties, including holding Mark Zuckerberg personally liable and audits or controls on its security/privacy practices. Stay tuned!
As a side note, Facebook overnight banned apps that have no outright benefit, like personality quizzes, and will now expire app permissions after 90 days of inactivity. It's almost like these features should have existed already! 
Intel claims that it backed out of 5G only once the Apple/Qualcomm settlement landed
Yeah, this is not how business decisions work, but it's a good piece of spin! 

Good read: I sell onions on the internet
---