Chat service Discord goes after Steam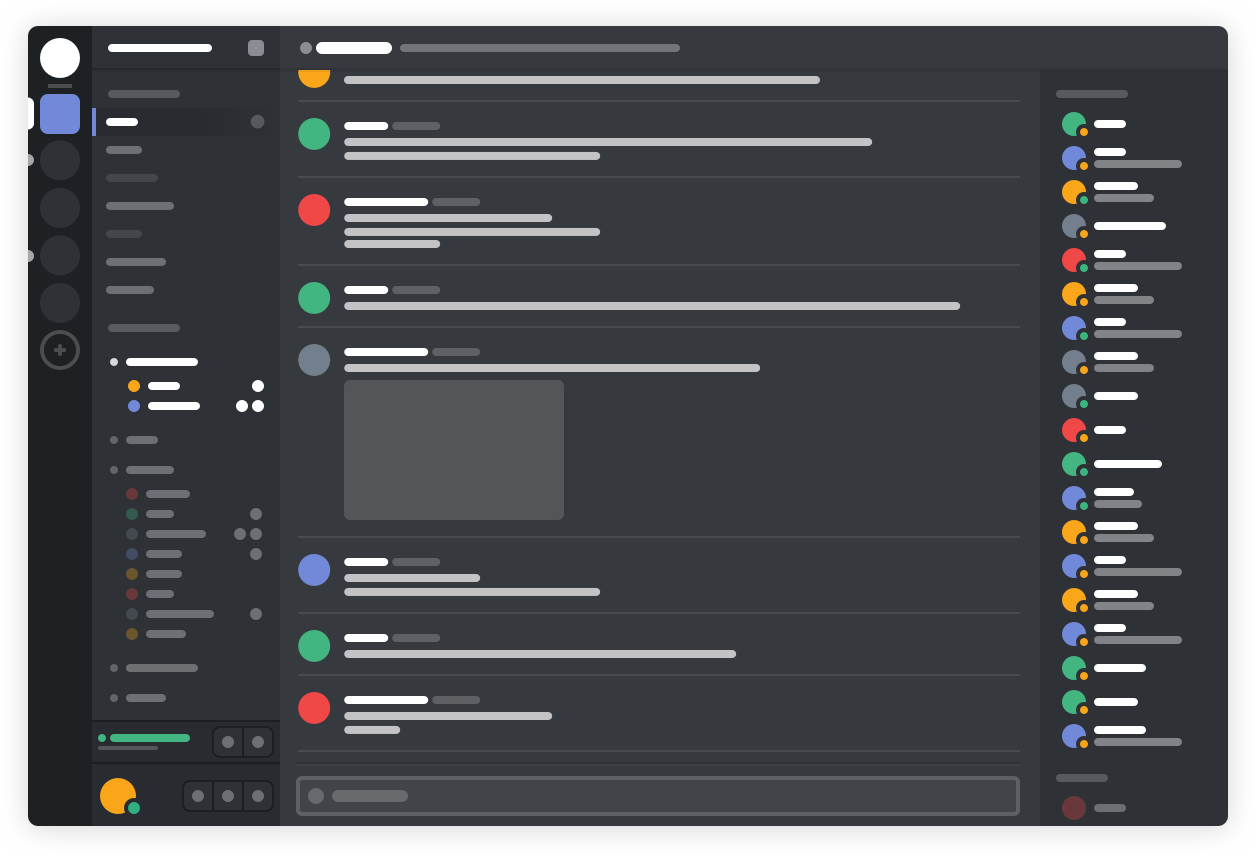 For those who don't game, there's an interesting world of Software as a Service products that exist in that bubble that you might not have heard of. The biggest game store on PC, at least, is called Steam, which has been around since 2003, and it's a juggernaut with $4.3 billion in sales yearly.

Steam has something of a monopoly on desktop gaming with around 50 - 70 percent of all games reportedly purchased via the platform (numbers are hard to come by because Valve, Steam's parent company, is not public and rarely discloses them). I use Steam, and I basically only buy games through Steam, so it's true for me at least. 
That's a huge market, and one with little competition historically, but chat service Discord is hoping to take it on. Discord is something of a surprise hit in the gaming space; it's essentially a well-designed IRC chat service for gamers, with voice and video chat on top. 
It has other bits too: you can show off what game you're playing, join servers based on topic or the game you're playing, and it has fantastic moderation tools compared with Slack. I think of Discord as the consumer-focused version of Slack, with a slant toward gamers, and frankly, it largely works better than Slack.
Discord launched just three years ago, and it's already gathered 150 million active users, just off the back of being a great chat service. It's pushing into taking a bite out of Steam's lunch, with a new store built right into the service where users can buy games while hanging out with their friends.
For now it's a small collection of handpicked games, curated by the Discord team, but long-term I expect this will end up being a full-fledged store for anyone to submit to. Gamers hanging out in Discord will see this stuff in a new tab, and they can buy right there in the app, making it a genius end-run around Steam and other services.
What's wild is that Discord is doing this while Steam has largely been asleep at the wheel. Just a few years ago many of us used Steam's in-app chat to talk, but it's barely changed in over a decade, so most gamers moved to Discord instead. Steam actually launched a Discord clone earlier this year in response, but it's clear the conversation is happening elsewhere now.
All of this matters because the gaming market is enormous, and Discord successfully captured the identities of millions of gamers to create the missing social network in the middle. It's not a game studio, so it has a massive advantage over every publisher out there today, including EA, Microsoft and Ubisoft, by owning the social part in the middle.
Discord is yet to prove it can make money — it's raised $129M to date — but game sales are a first step toward what's likely to be a big shift for the industry, and even a small piece of Steam's revenue would be worth a lot of cash.
p.s - Side note, the recharged community is hosted on Discord, and you can get an invite in your dashboard, if you're curious about the platform!
---
The Galaxy Note Snoozefest
I hate to keep yelling peak phone into the abyss, but take a look at Samsung's Galaxy Note 9 and we've got a lovely picture of that. The company held a big splashy event yesterday in New York, for what is nothing more than the status quo: another big ol' rectangle.
It's not that there's nothing here, but rather that the industry is struggling to find differentiators as thinner, faster and lighter becomes more difficult each year. We're at the point that the discussion is now around why Samsung doesn't have a notch, while everyone else does, which says a lot about the pace of innovation.
Samsung's struggling with sales, too, as we use phones for longer. The Galaxy S9, the Note's smaller sibling, has been a slow seller, described as the "worst selling [Samsung] flagship since 2012." 
The way that the Note 9 was pitched yesterday clearly reflects a push to try and get consumers to pick it up. There's the Fortnite exclusive, which gives access only to Samsung buyers, and native Spotify bundling in the OS as well, amongst other things. Samsung sees ecosystem as the saving grace, as sales fall, just like the competition.
Why this matters: It appears smartphone sales are stalling, just like they did in the PC industry. As we move over the peak, we'll see the giants try to stimulate sales by adding more value and 'features' to convince consumers, and these are the first signs of that.
---