The SEC goes for Elon Musk
Elon Musk has has something of a busy last few months, and it's about to get worse: he's being sued by the SEC for fraud. Here's a catch-up, before we get into what's happened.
It all started when he tweeted "funding secured" while high (at least according to rapper Azealia Banks), then rapidly turned into Tesla scrambling to figure out if it was going private before eventually confirming it actually wouldn't go private. 
Musk then did an interview with The New York Times, which reported he had trouble sleeping so used drugs to help him, then denied much of the interview, followed by him going on the Joe Rogan show, where he smoked weed on video, which resulted in one hell of a meme, pictured below.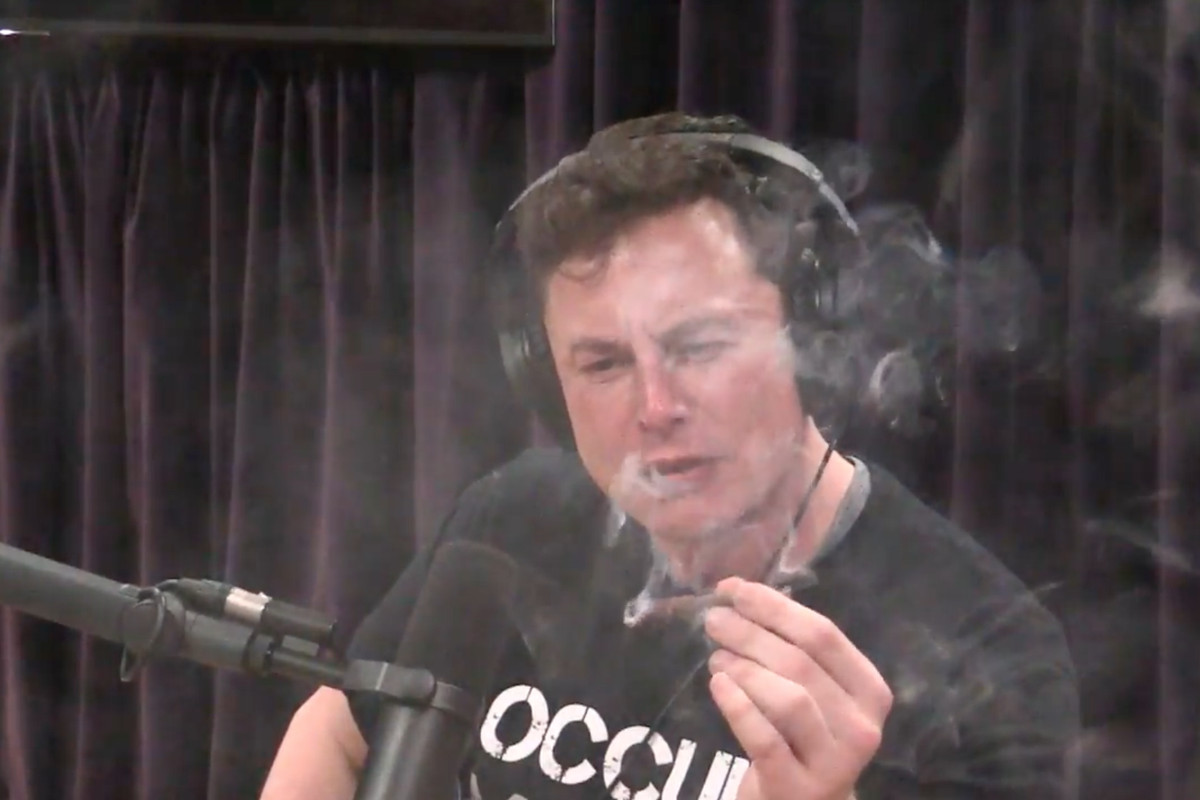 I'm really glad that image will be forever stuck in my mind, but that's beside the point: Musk has seemed a bit derailed lately, and the government has taken notice of all of this, with two investigations now ongoing from both the Department of Justice and the SEC.
The SEC was first out the gate yesterday, filing a lawsuit against Elon Musk personally, seeking to bar him from running any public company now or in the future and accusing him of fraud. This lawsuit is not messing around, and contains some serious allegations, as well as bizarre insights, like this one:
Musk stated that he rounded the price up to $420 because he had recently learned about the number's significance in marijuana culture and thought his girlfriend "would find it funny, which admittedly is not a great reason to pick a price."
Musk is known for irrational behavior that he somehow manages to pull off, but even his own team didn't know this one was coming, with the SEC saying that "Tesla's own head of Investor Relations sent a text to Musk's chief of staff asking, "Was this text legit?"" and a number of other instances where the executive team were forced to blindly confirm the funding existed without knowing anything about it.
This is a long embed, but the final evidence against him is worth reading, emphasis is mine:
Musk knew that he (1) had not agreed upon any terms for a going-private transaction with the Fund or any other funding source; (2) had no further substantive communications with representatives of the Fund beyond their 30 to 45 minute meeting on July 31; (3) had never discussed a going-private transaction at a share price of $420 with any potential funding source; (4) had not contacted any additional potential strategic investors to assess their interest in participating in a going-private transaction; (5) had not contacted existing Tesla shareholders to assess their interest in remaining invested in Tesla as a  private company; (6) had not formally retained any legal or financial advisors to assist with a going-private transaction; (7) had not determined whether retail investors could remain invested in Tesla as a private company; (8) had not determined whether there were restrictions on illiquid holdings by Tesla's institutional investors; and (9) had not determined what regulatory approvals would be required or whether they could be satisfied.
The SEC is suing Musk personally, and wants to have him banned from running any public company, including Tesla, permanently as well as paying fines and a number of other consequences. Tesla was preparing for a lawsuit against the company, but this goes directly after Musk, blindsiding everyone.
The lawsuit may well result in Musk being removed from his position as CEO of Tesla, but could have consequences for his other companies too: SpaceX isn't public yet, but it's assumed it could be one day, along with his other organizations like The Boring Company and Neuralink.
What happens from here is hard to say, because it's unprecedented, but similar rulings like the one against Martha Stewart (yes, really) resulted in a ban for five years. All of this has kicked off thanks to one extremely shortsighted tweet, which Musk decided to run with and actually pursue the idea. 
There's no denying he's one of the most interesting entrepreneurs in the U.S. right now, but at the same time, it's clear the SEC has had enough of the technology industry's shit, so is throwing the book at Musk. The lawsuit is filed under Rule 10b-5 of the Exchange Act, which is used against inside traders, and has more than enough evidence to rule against him. 
It's clear the SEC wants to make an example out of Musk, and the lawsuit is designed to get headlines: if you're messing around, making inaccurate statements flippantly, we'll come after you. What we don't know yet is if it'll follow through on ripping him out of the organization, but I doubt that they're going to play nice.
P.S -- There seem to be two camps about this, one which thinks that the SEC is the devil for ruining the chances of "humanity's survival" by going after Musk, and another that believes it's deserved. Sound off on the community; I'm curious what the general sentiment is here.
---
Tab Dump
Cloudflare gets into the domain registrar game
I don't know if I've ever had a positive experience registering a domain name, but this might be the antidote. Cloudflare is going to change the industry by issuing domain names at the wholesale price without the up-sell or the nonsense add-ons you're accustomed to seeing at GoDaddy. Frankly, I'll probably move my own domains here.
Consumer Reports gives Microsoft's Surface recommendations again
Last year, Consumer Reports stripped Microsoft's Surface Laptop and Surface Book of its recommended status, which made headlines and ultimately pissed the company off. These ratings apparently matter, and it hurt the company's efforts to establish itself as a serious player in the PC hardware game.
I've heard through the grapevine that Consumer Reports based this off a survey to its own readers, with less than a few hundred respondents, and that Microsoft wasn't given a chance to respond or even understand where the data set came from. Either way, it's back in the good books, and everything but the Surface Go has approval again.
Teenage Apple hacker dodges jail
I wrote earlier about the teenage hacker that broke into Apple's internal systems and stole data, and the verdict is in: no jail, as the crime happened before the defendant was 18, but they're getting 8 months probation. Over the space of a year they stole 1 terabyte of data, and I just can't imagine why Apple took so long to notice.
---