Apple's September event: iPhones and watches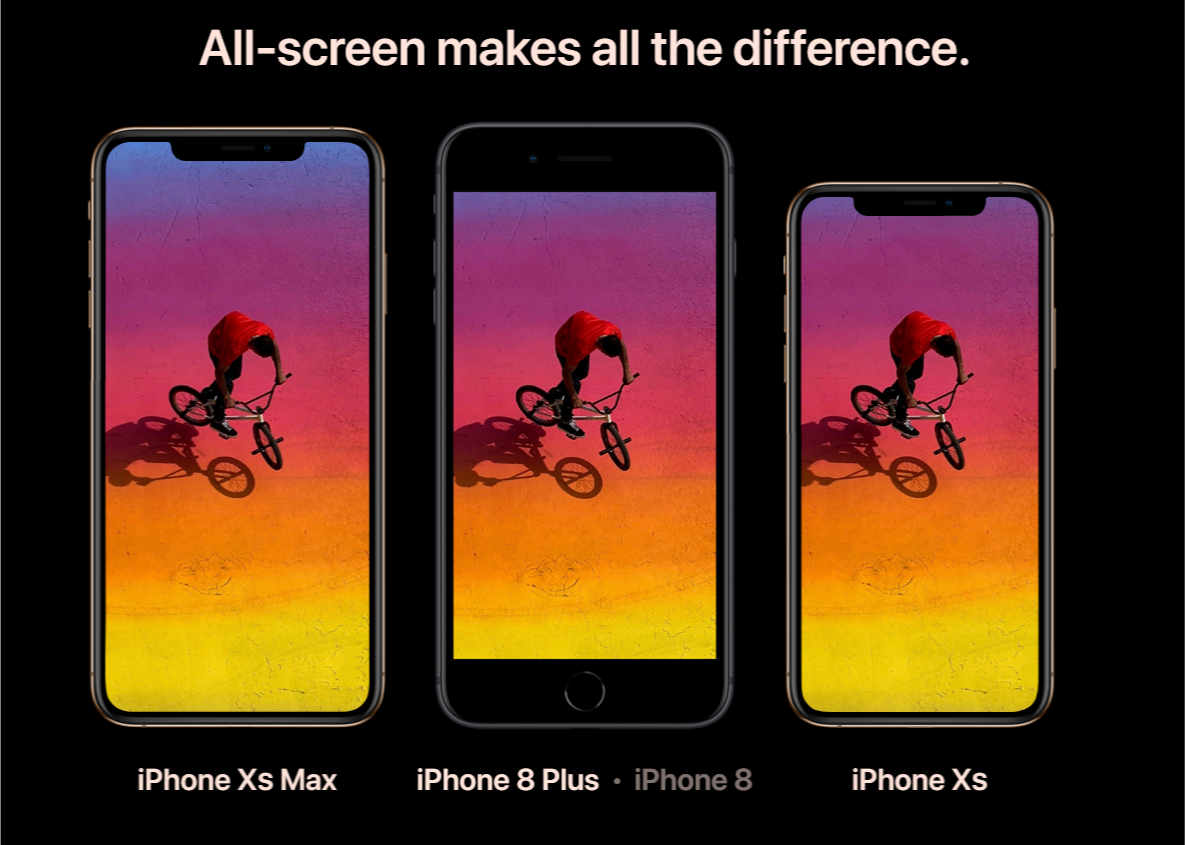 Nothing at Apple's event today in Cupertino was a surprise, but it was still a stellar show: the company today unveiled a trio of new iPhones and an all-new Watch.

The show was smooth and well-oiled, as always. Apple trotted out the Watch first, with a thinner body, larger display, and wild new interface design to cram in as much as possible on a single watch face. 
The star of the show on the wearable, however, was that Apple was the first technology company to receive the much-desired FDA approval for a mobile EKG/ECG sensor on the device, a first on a wearable for the masses. 
Apple Watch is poised for big, boundary pushing efforts in the health space, starting with this, and other new technology such as fall detection, low heart rate detection and much more. Stay tuned here as we learn more, but Fitbit and others are on notice: this isn't a game anymore, and Apple plans to play in the health space long-term.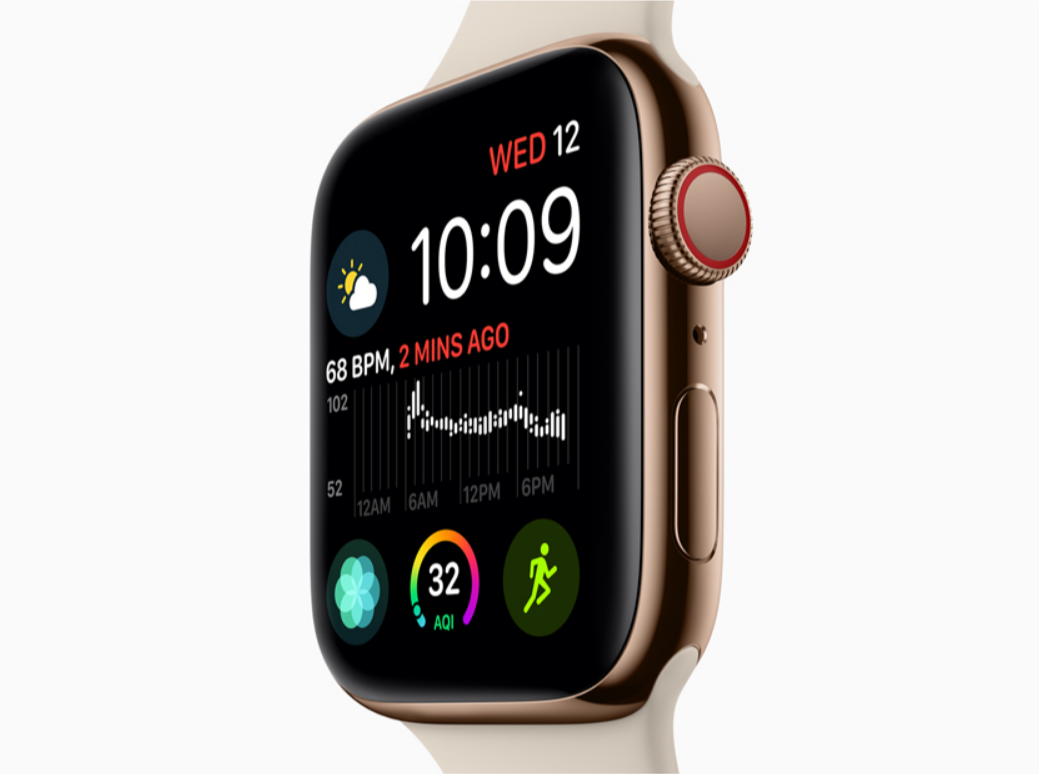 To date, this is the biggest design bump the device has received since it debuted, and it shows in subtle ways: it's thinner, with even tinier bezels than ever. If there's any technology that shows where the company is headed, it's this -- and it stole the show in my mind. I'll have more to share about this later.
Then came the iPhone. Not one, two, but three new devices with names we expected based on previous leaks. There's the iPhone XS (pronounced ten ess, not "ex-cess" right), the iPhone XS Max (seriously?) and the iPhone Xr, broadening the lineup to new, confusing heights.
It's really hard to distill this after the event because there are so many options now, so I'll be generalizing a bit and I apologize in advance, as there's much to capture. 
All of the devices announced today feature Apple's new A12 chipset, a new 12-megapixel camera and, most importantly, improved Face ID. From there it gets trickier.
Here's what this looks like, if we trivialize it down to where these devices are pushing for users, and what makes them unique:
iPhone XS is the successor to the iPhone X from 2017, with faster LTE, deeper colors, an improved screen glass composite and a few other hardware tweaks like IP68 certification, which means it's genuinely good for 30 minutes underwater. This is incremental, and the display itself is largely the same, but many other elements have been tweaked. Oh, and there's now a gold option.
iPhone XS Max is a near-identical iPhone XS, except it's enormous at a serious 6.5-inch display, making it larger than the Samsung Galaxy Note. In photos it's hard to discern the difference, but it takes what the iPhone's Plus line did and fits the display into a smaller, bezel-less body.
iPhone Xr is an an all-new entrant that's wildly different from the other models in the lineup. It ditches the OLED display from the top-end models for a "Liquid Retina" display (read: worse), and is what I would consider the new entry-level iPhone. There are full-on color options from red to yellow, Face ID features, and dual-SIM support with a combination of eSIM and a plastic SIM card... all in the iPhone 8 form factor, with a number of tweaks.
Like the Pixel 2, Apple is doubling down on eSIM technology and the iPhone XS, as well as the Max, support both a physical SIM card as well as the eSIM technology that allows you to provision a virtual card on any supporting network. 

Today on Google's devices that means you don't need to eject a piece of plastic when you head to a new country, but worldwide support remains sparse. In China, however, the Max will support a physical dual-SIM.
Phew. Still with me? There's so much here that it's overwhelming for even me, someone who follows technology, and I suspect this is largely the point: Apple is diversifying more than it has in history with the iPhone, and it shows: there's so much choice it's dizzying for some of us.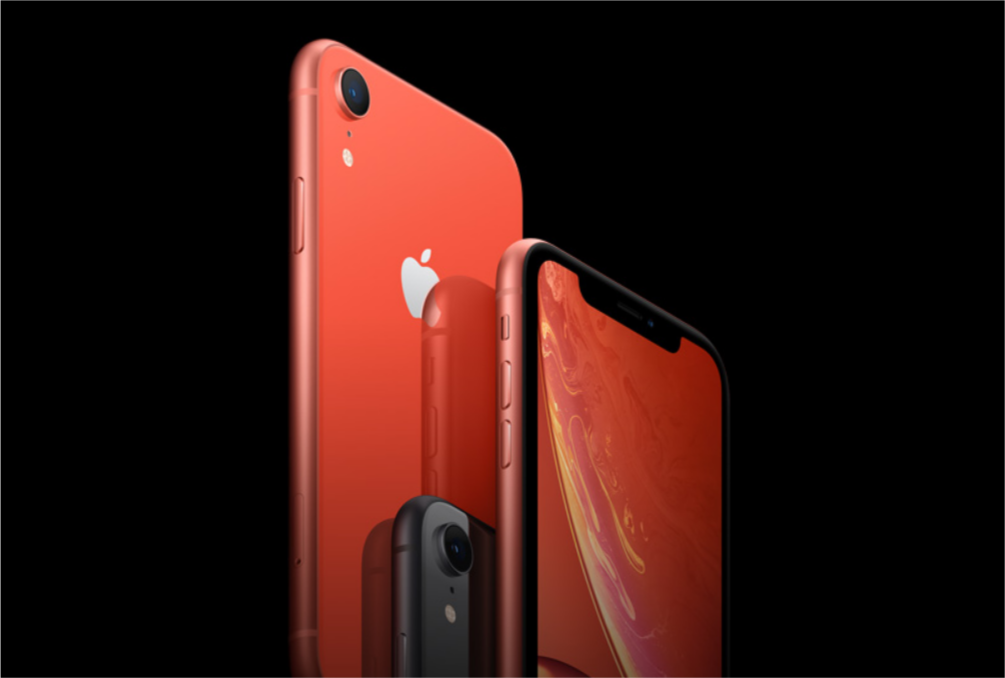 Apple introduced color at the low-end to suck in customers, with devices that don't feature the high-end selling points of the iPhone X, but enough to get them on-board. This is the new starter model, squarely aimed at up-selling to the more expensive iPhone XS and XS Max.
Then there's fancy features for people who want them at the high-end, to up-sell to higher-end models. If there's a theme for 2018, it's diversification or hedging hardware bets, and what the company successfully pulled off today is quietly raising the average sale price of a device that's starting to peak: sales are slowing, and Apple is able to compensate by offsetting in a different way.
The event, however, showed a distinct lack of focus in terms of where to for the individual consumer. The lineup, from where I sit, is more confusing than ever, with consumers left to make trivial choices over color or screen size, an apparent attempt to upsell by making the latter seem more premium. 
But what to do if you're the average consumer? How is the Xr better than the XS? What decides that for you? Well, it's complicated.
There are now three distinct lines of devices, available in various sizes, with varying feature sets (dependent on where in the world you are), designed to essentially please every price point Apple has previously frozen out. Apple no longer cares, provided it gets your money, and it's now much more likely to at every price point.
While it's easy to say that Steve Jobs' Apple would never have made the lineup so confusing, I doubt the reality would be true. This is a simple case of diversification as smartphones reach their peak: Apple is now attempting to capture as much market as possible, while it's able to, and is raising the average selling price at the same time.
Here's where my take is after a day of wandering around in NYC and mulling things while taking in the city: this is Apple at its peak, and I believe we're watching it do something rather beautiful. The company is broadening its profit margin while it still can, keeping earnings healthy, and giving many consumers what they wanted while it figures out the physics problems involved with the next platform. 
Apple knows it isn't invincible, but it shows an understanding how it can expand, and delay the inevitable in the short term.
What's really clear is that this was no more than an incremental year. Apple showed off few, if any, interesting features combined with software, and crammed slides of the devices with specification gobbledygook, a rarity from a company that traditionally focused on what it could do for you, rather than the numbers.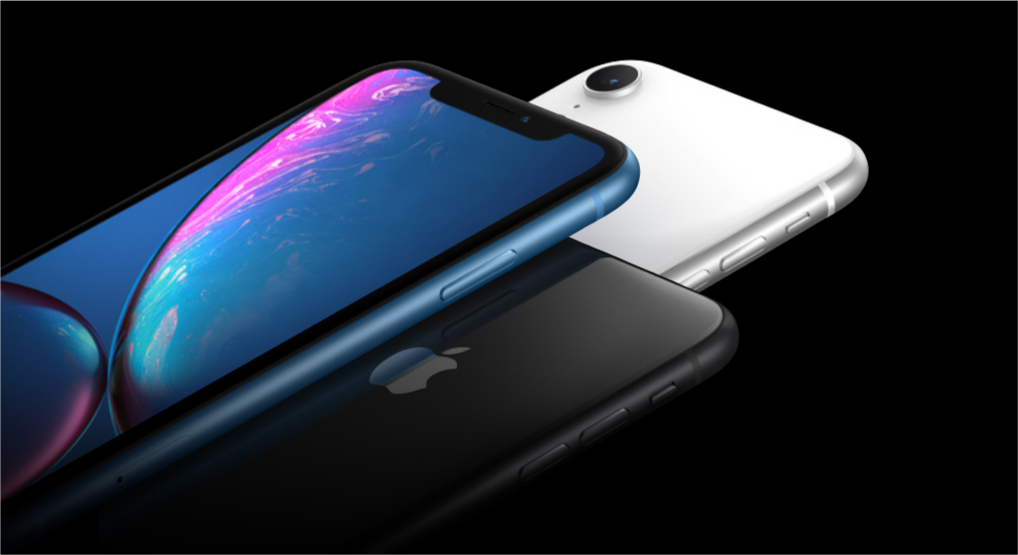 What happened to simple?
We've seen it with the iPod before this, and PCs before that. What's going to be interesting from here his how this plays out, and what the mix ends up being: do people buy the cheaper Xr in droves? Or, perhaps, do they all buy the most expensive models? 
Time will tell, and today I realized that we're quickly reaching a point where we no longer need to replace our phones, and collectively end up opening the keynote stream, shrugging, then continuing to use whatever's in our pocket for as long as possible.
Phones are normal and unexciting, but incredible all at the same time. That's a problem in the long run for the companies that rely on us replacing them yearly, but for now, there's just enough reason to maybe upgrade.
These are the best iPhone models Apple has ever made, but also potentially the most confusing. What happens from here will be telling.
---
Tab Dump
Lord alive there was so much news it's ludicrous, and I don't want to bore you, so we'll circle back in depth here later...
Google kills Inbox, will shut down in March 2019
Hey, if you want to bury bad news, do it during an Apple event. 
Uber unveils redesign also during Apple keynote
As Uber starts pushing for that 2019 public offering, it's doubling down on the 'human' elements of its brand, and this new design is a huge departure from the past. It's trying to be more approachable through the use of type and illustration... which I'm into!
Breitbart posted a video from an internal Google all-hands
This is post Trump election, and they're using it to fuel a conservative fire. It's fairly innocent, but it's easy to see how this will be used in an attempt to push a narrative that Google, along with the other big firms, are biased.
The European Union approves controversial copyright law
To say this is a disaster, after writing a million words about an iPhone, feels like it doesn't do it justice. More on this when I'm not writing this in a bar, but this poses a big, long-term problem for the internet at large.
---