Facebook flunks its chance to redeem itself at F8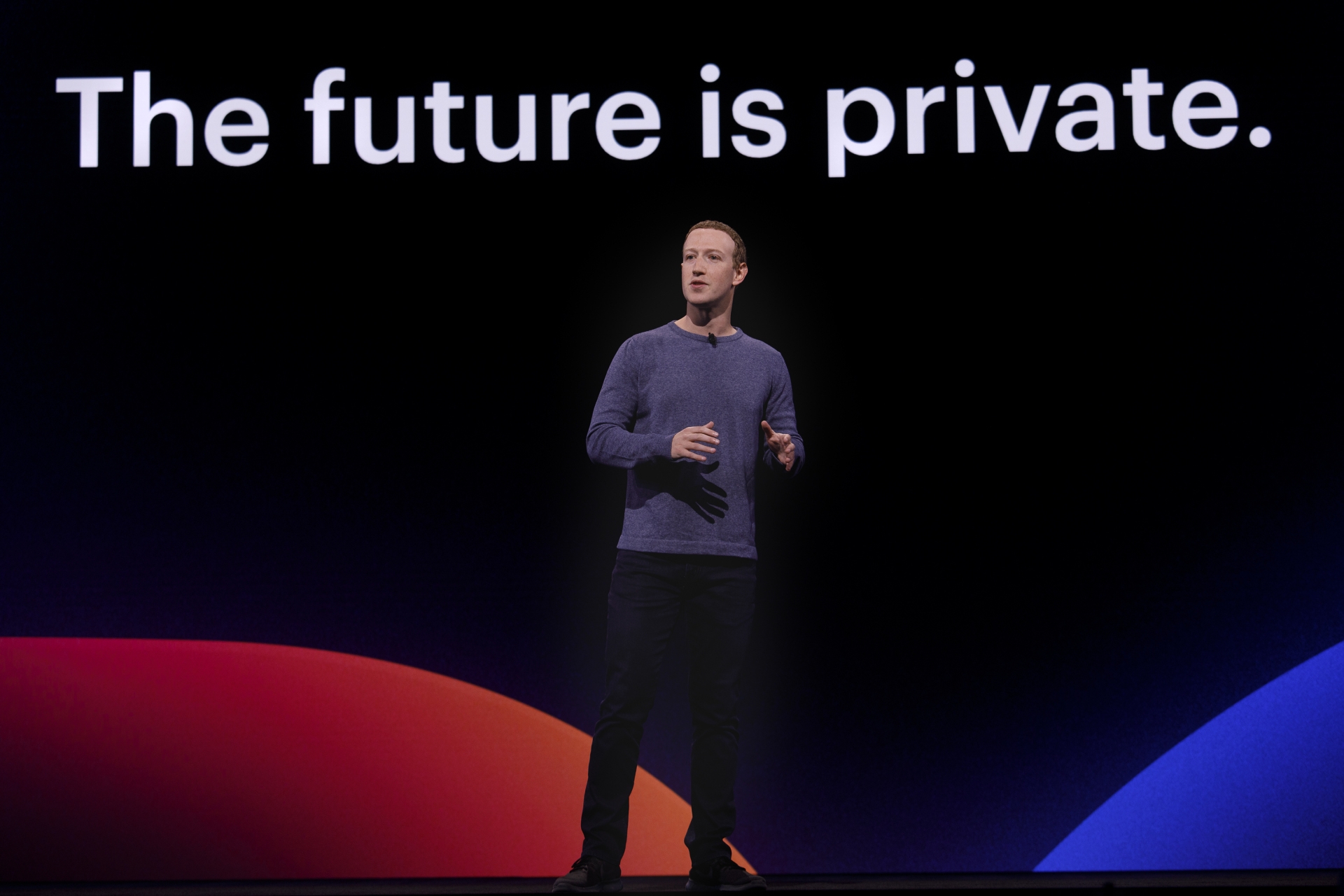 The annual Facebook developer event has been a notable milestone each year that the company launches the new shiny bits of its platform it wants people to use, and developers to build against—this year was always destined to be different given that the company shuttered much of its developer platform in the face of a privacy crisis.

Mark Zuckerberg came out strong at the event, trying to reshape the narrative the media has established around the company: we're now focused on building privacy-focused products, and they're going to be the new life-blood of the company. 
Explaining the shift toward privacy-centric platforms, Zuckerberg felt strangely out of sorts—on the back foot, responding to a shift that's happening around Facebook, trying to work the company into a narrative that's already happening because of the influence it's had on the world. 
He explained why a private social network was the way forward, but didn't touch on the elephant in the room: why would anyone actually trust Facebook? And that's a good question, given that almost every idea on its roadmap will attempt to address in the next year.
The company has an array of different products and features designed to convince people that sharing privately is the way forward, and shared the roadmap for how that will look going forward. At a high level, this involves:
Facebook: A redesign of the entire social network, across mobile and web, with a distinct focus on communities and private groups, stories and other experiences. In the new redesign, the most notable thing I spotted was that the newsfeed appears to be the least important thing on the screen.
Messenger: redefining the core Messenger experience as encrypted by default and beginning to add new features that probably would have ended up in the core Facebook platform instead—a feature called 'watch together' for watching videos, privately, on a call, and new 'close friends' surfacing. It'll be significantly smaller and faster for mobile devices, and hit macOS + Windows at the end of the year too, as well as delivering the ability to chat across WhatsApp, Messenger and Instagram from any app by the end of 2019.
Instagram: It's all about money! Well, sort of—the company focused on the ability for creators on the platform to list what they're wearing, and their viewers can buy it on the spot, as well as a feature for fundraising in stories. Oh, and an improved camera.
Portal: The video screen for your kitchen isn't dead, and will be released globally in the Fall with WhatsApp video calls and a bunch of other new features inherited from Amazon's Alexa support as well.
Augmented Reality: A foot-note on the entire keynote, but Oculus is still around, and Facebook opened pre-orders for Oculus Quest and Rift S, new lower-end devices designed to try and widen the net for VR's appeal. The Verge's review is worth reading!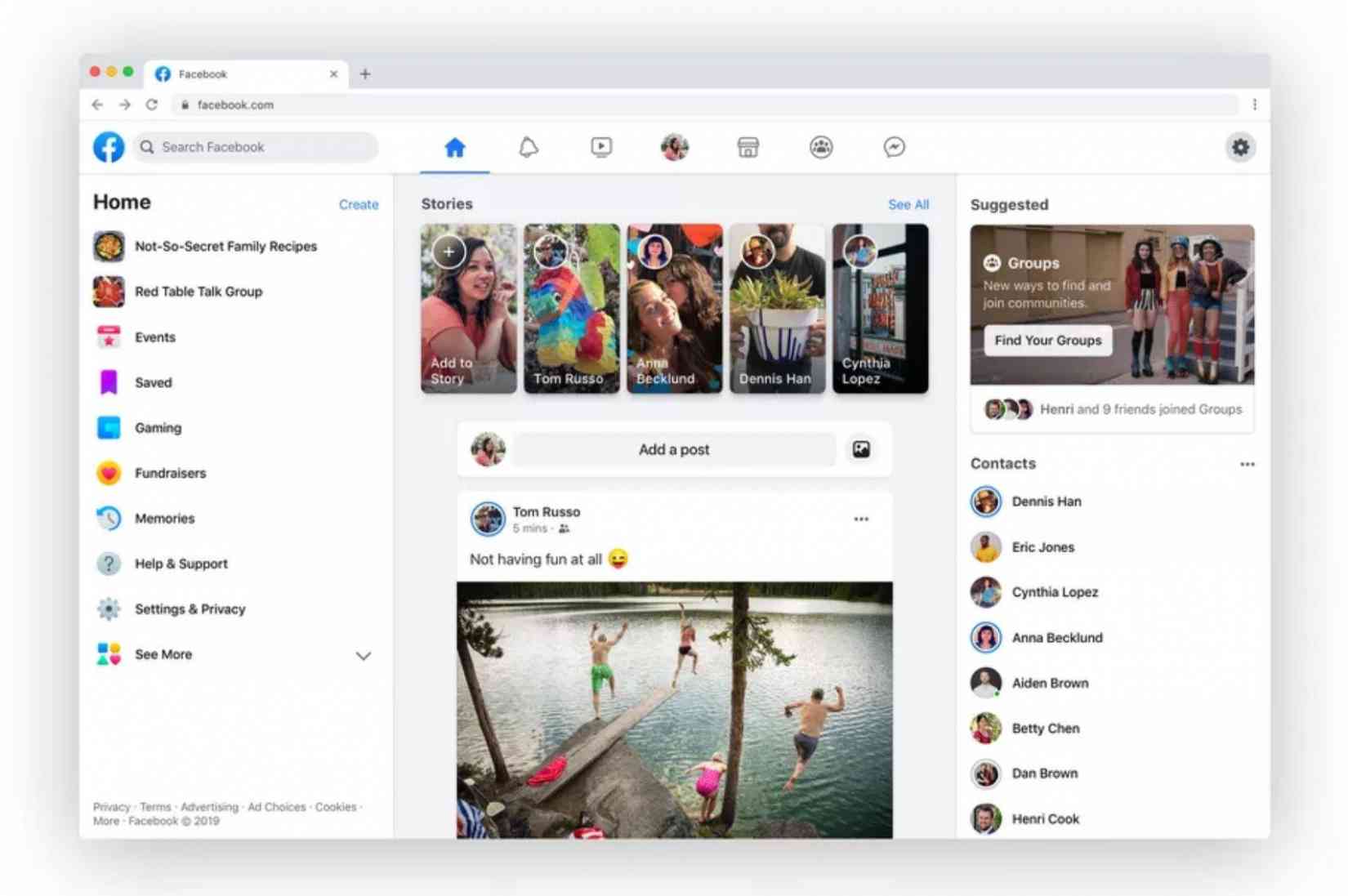 Some of these products look genuinely great, like the Facebook redesign that's long overdue, and users are likely excited to embrace a refresh of the platform given how visually stale it had begun to feel. But, the message was mostly vague hand-gesturing about the private, encrypted future with almost no details to back it up.
Then, Zuckerberg cracked the joke that broke the illusion, falling flat on an audience when Facebook needed to prove it actually cares about the issue. He quipped; "I get that a lot of people aren't sure we're serious about this [Zuckerberg laughs], we don't exactly have the strongest reputation on privacy right now to put it lightly." The room was silent.
That, in a nutshell, will haunt him for as long as his comments in the early days of Facebook that the people trusting him with their data were "dumb f*cks." If there was ever a pretense that the company had any sort of understanding about how badly it had failed over the last years, this comment was evidence of how little Facebook thinks it's a problem.
Declaring that the future is private is a big refocus for a company at the scale of Facebook—but one that felt significantly watered down by a single wisecrack—and fails to answer a key question for me: why should Facebook even have a part in any private future, except to ensure its own survival? And how can it tout these features when it hasn't even delivered on the biggest promises from 2018?

If you were tuning in for developer news, the odd thing about the entire first day of this developer focused event was that... there basically wasn't much to talk about. There was a smattering of announcements about features developers can use—but little in the way of anything reassuring, or worth discussing, for the thousands of coders in the audience trying to determine whether or not they can build products against the future of Facebook.
Facebook's one job at F8 was to convince the world it understood its role in everything that's happened, and that there's a better way forward—to win the trust of users again, if gradually. Instead, I'm left with one image: Mark Zuckerberg, laughing at his own jokes about privacy.
---
Apple's earnings quick-fire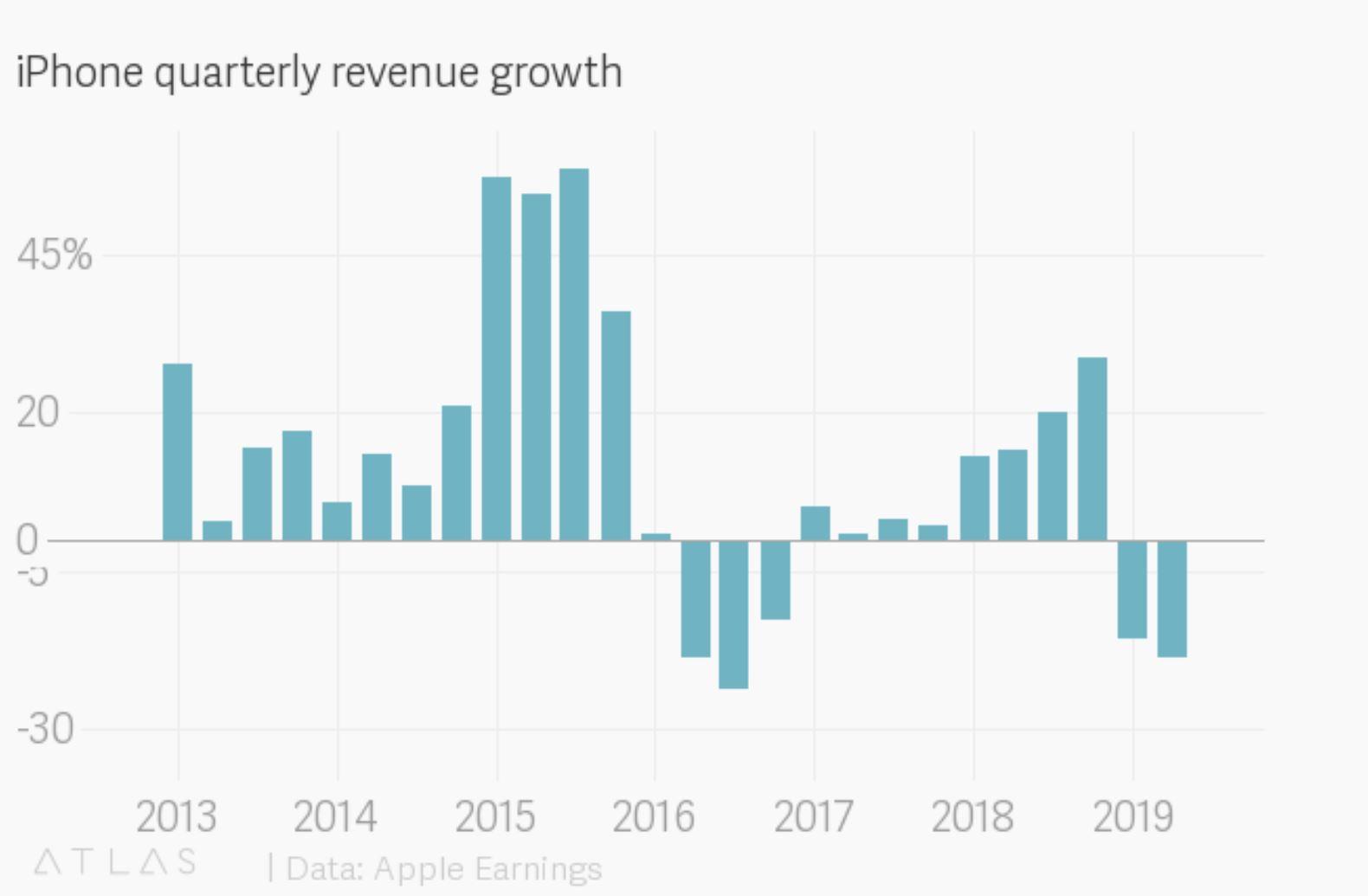 It was a busy news day, so let's do a quick-fire analysis of Apple's Q2 earnings announcements:

📉 iPhone sales continue to fall, as the company struggles to sell devices in almost all of its markets. It isn't alone here, and this is symptomatic of smartphones reaching market saturation, which will continue to slow growth for months to come. IDC says that global shipments overall fell 6.6% in Q1, so it's not just Apple.
📈 Services revenue continues to grow, and is the new growth engine—which Apple has been saying for a while. Even without TV+, the new arcade service or anything else, services are growing steadily, and the company really wants investors to focus on this, not anything else.
💻 The iPad is actually selling again, with the newer models clearly pushing new demand up, as if releasing a ton of new product models will help sell more things. It's hard to say much more here, given they don't break down which iPads are selling best.
🤔 What Apple wants you to focus on is that it has a great pipeline of subscription services, and that the platforms it's building around them—to be announced at WWDC—will be important for the growth of the company going forward.
💸 Don't forget that Apple still makes a ton of cash even if it's entering a new phase. Even a bad quarter for Apple is a monstrous one, with the company taking home revenue of $58 billion—a 5 percent drop over last year, but still, a boatload of cash.
---