Samsung's folding phones are already breaking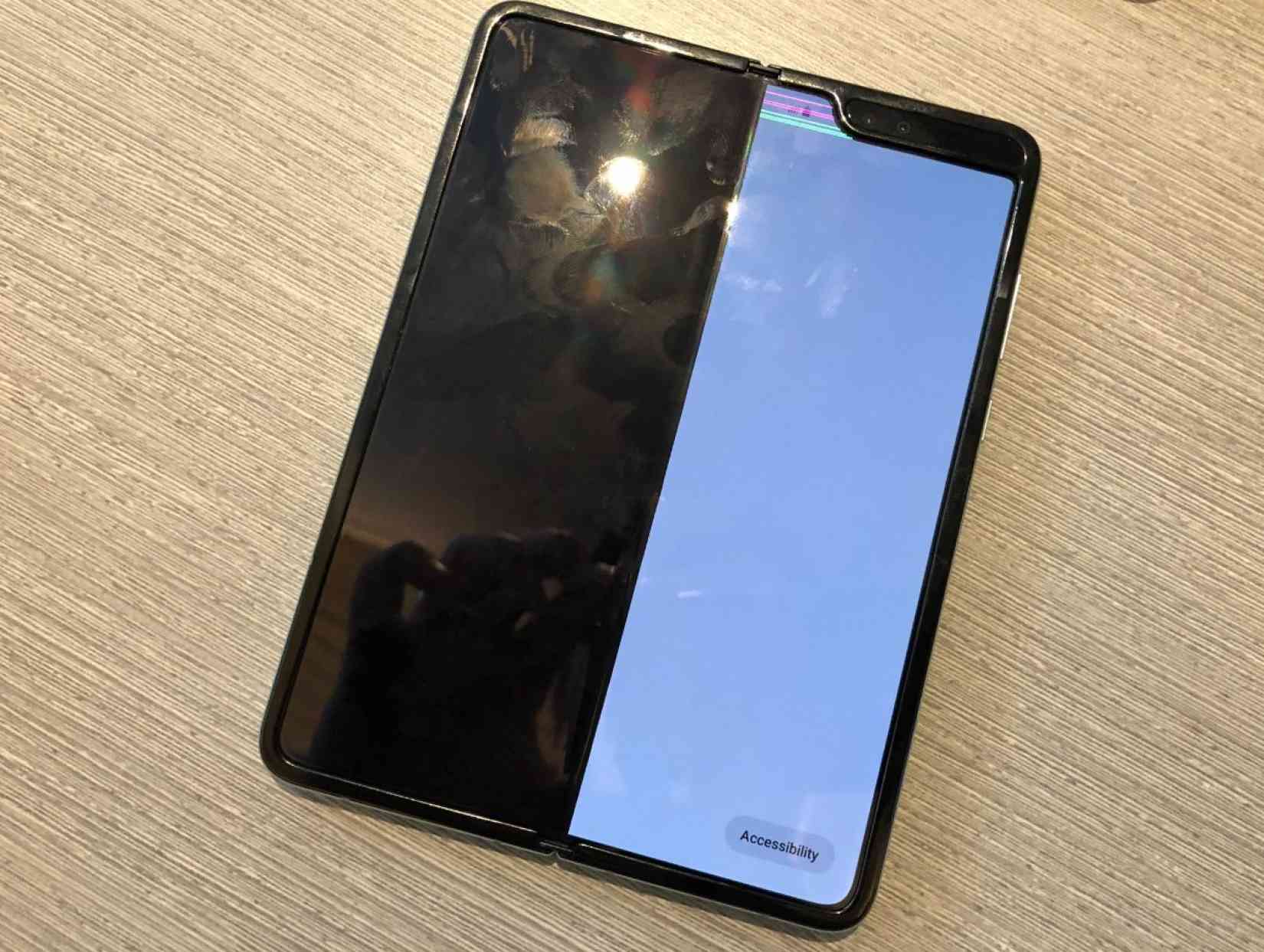 The Galaxy Fold is arguably one of the most hyped technology products in recent memory—if you read any sort of media, it's being used as a peek at the 'next' generation of phone technology poised to take the world by storm.

Foldable phones have a lot riding on them, but Samsung appears to have jumped the gun with its foldable phone—it's already breaking, despite it not even being available for purchase yet. 
Multiple tech publications shared stories of how their Galaxy Fold review units had completely broken because the protective plastic layer came loose, a side of the screen stopped functioning, or the screen itself started bulging upward.
Samsung, somehow, went from being the company that made the world's most successful exploding phone to being the creator of a foldable phone that breaks in a single day. Images of busted up folding phones have flooded my timeline for the last few hours, and this isn't going away.
The company had one job with the Galaxy Fold: get consumer trust. Samsung touted that the Infinity Flex could bend "hundreds of thousands of times" in normal operation, so it clearly understood consumer concerns from the outset.
With Galaxy Fold, it had a clear lead on the market, and an opportunity to define the image people have in their head when they think of foldable phones that will drive sales for years to come—and it's catastrophically messed that up by rushing this out the door.
What went wrong? Well, foldable phones have a weaker display than traditional smartphones because they rely on plastic polymers bonded to the display directly—rather than Gorilla Glass, which is the top display layer on almost every other device on the market today.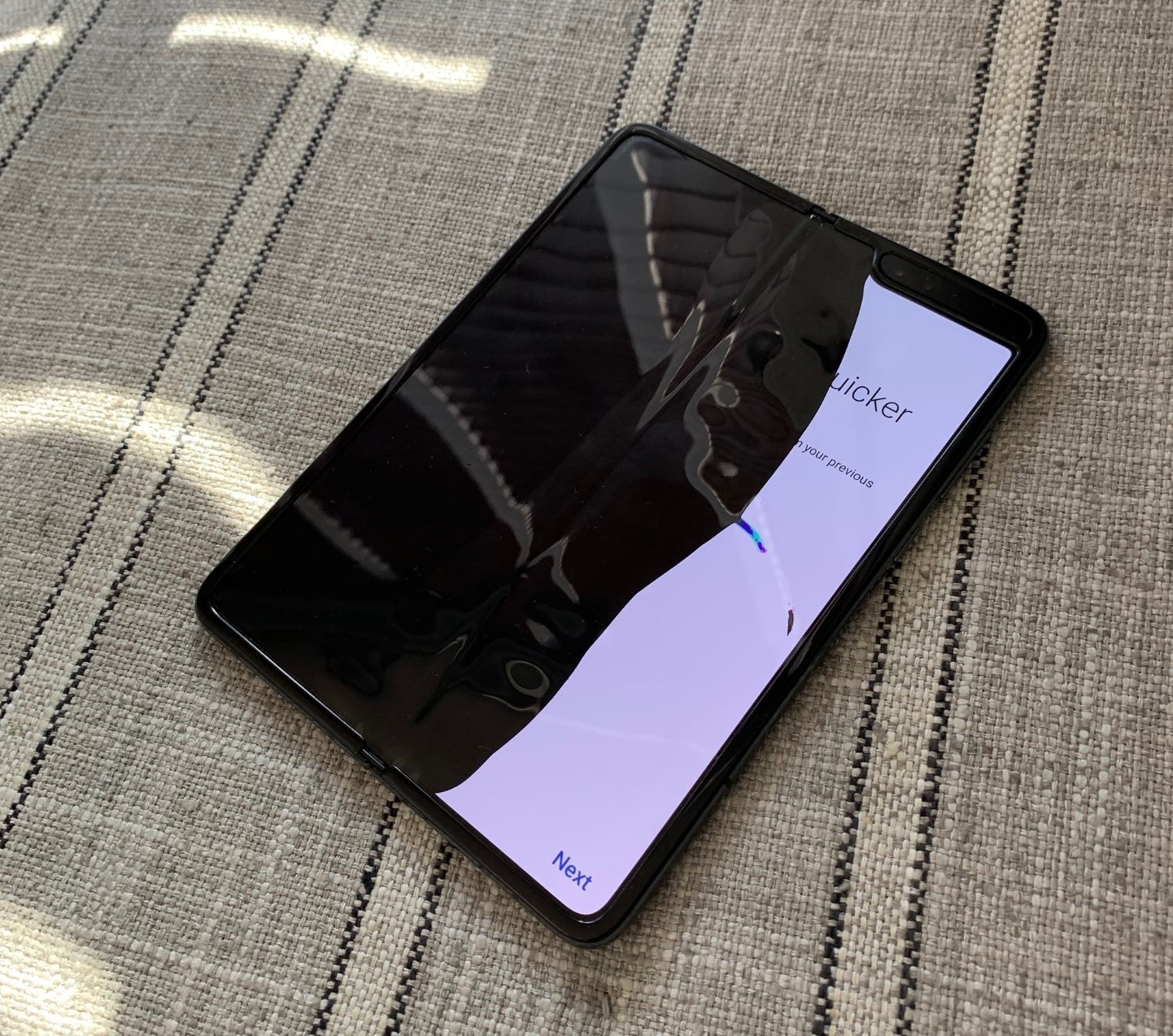 Corning, the company that makes Gorilla Glass, is working on foldable glass for phones but finds itself up against physics: glass, inherently, doesn't bend without breaking. The only way around that is by making the layer incredibly thin—just 0.1 millimeters—but then you lose the drop protection.
At a guess, some sort of bendable glass layer, or similar technology, is years away. Samsung, Huawei and every other phone manufacturer shipping foldable phones today are forgoing that to try and win the market. Instead, it appears they might just doom it before it even got started because undoing the PR damage will be difficult.
We can see the risks of this decision in the ways that devices have broken for reviewers. 
Bloomberg's reviewer peeled what appeared to be a protective layer off the display—but didn't realize that this plastic layer is essentially the protective lens of the display, a mistake YouTuber MKBHD also made. Business Insider had an entire half of the display stop functioning, which looks to be a problem relating to being dropped. The Verge had the display bubble upward, then start distorting. 
All of these problems come from display layering decisions, or complexities stemming from the connectors in the folding mechanism. In a $2,000, first-generation phone, it's an unacceptable failure before it's even hit the market: if there was ever even a 1 percent risk of this happening, Samsung should have delayed the launch.
This is also an important reminder that technology companies use fads to drive sales of products that are essentially a consumer-pays beta test—and that technology publications are culpable in the ways they drive hype about these products on their behalf without being more cautious. 
Reviewers get free, early access to review units, then post breathlessly positive hype about unproven, compromised ideas. Just under 48 hours before these stories started breaking, The Verge published a first look at the device that essentially does the company's PR work for them—here's a phone from the future that you totally need, despite the fact that they had only spent very little time with the device.
Ed Zitron, a friend and general PR badass in San Francisco, said that "there's no way for Samsung to come back from this situation without seriously delaying or canceling the Galaxy Fold entirely" and that they failed to address "a core anxiety that someone would have around the product."
Foldable phones are a gimmick in the same vein as 3D TV in my mind, designed to stimulate sales for a dying category, rushed to market with little regard for the consumer. But, Samsung has now set the bar for even opening the conversation about buying one at "will it last more than a few hours?" Every other smartphone manufacturer making a foldable needs to answer that impossible question—and convince consumers only Samsung would make such a mistake.
My advice? Foldable phones look magic, but the physical constraints they're up against are a huge risk, and it's years before they'll get good. Sit out the first few generations, and wait for Gorilla Glass to arrive at the very least, by which point we'll know if the category will survive.
---
Tab Dump
Microsoft's new Surface Hub 2S is a $9,000, modular smart board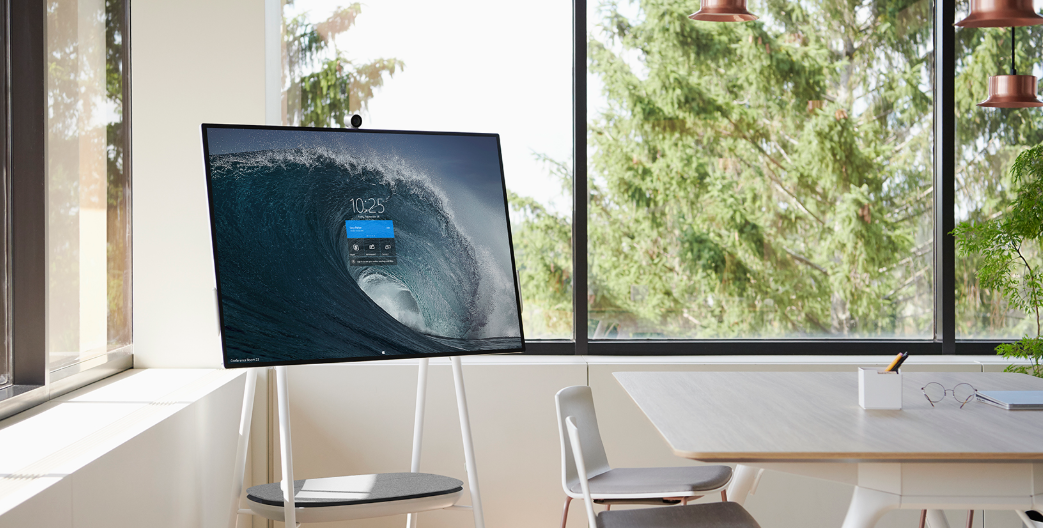 At every company I've worked at, meeting room technology has been the pits: it doesn't matter if you have Polycoms or Hangout boxes, they're all terrible. The Surface Hub 2 is an interesting idea: a better take on the meeting room PC that's actually designed to not go out of date in a year. Now...how do I get this for my house?
Facebook says it accidentally uploaded 1.5 million contact books
Sure, and I'm the king of France.

Zoom prices its IPO at $36 a share, higher than expected, pinning it at $9.2B valuation
It's GoToMeeting with a fancy skin, but I'm amazed at how popular—and successful—this video business has become.
The UK says porn websites will need to introduce age checks by July 15
The absurdity of this is how short the deadline now is, combined with the realities—needing to verify your identity with a porn coupon or passport—is like something out of a book.

Good read: Google Maps is becoming the 'superapp' of the west: one destination to do anything
---