Google gives Gmail a refresh
Earlier this week, Google quietly alerted administrators of G Suite domains that a totally overhauled Gmail experience will begin rolling out "in the next few weeks" and that they should prepare appropriately as it may break integrations or extensions.
By sending out this email, Google alerted the press that something was floating around out there. Ultimately, The Verge today reported on a totally redesigned Gmail experience to be announced at Google's developer conference, I/O, in May.
Essentially, Google Inbox appears to be dead — or at least superfluous now — as Gmail now rolls in snooze, smart reply and many other features that the company used Inbox to test in the first place. It makes absolute sense to roll the two together, with Inbox stagnating over time and feature development between the two fragmenting.
Material Design, Google's design language, appears set for a significant refresh with many new design elements appearing in both the leaked Gmail screenshots and early builds of the next version of Android. 
I've always wondered why Gmail has languished, particularly because Google has so much email market share (it has more than 1B daily users), but I believe the company has been hesitant to change anything out of a fear of causing a backlash. 
This new design may frustrate some, but I do think it's long overdue. Next up: maybe merge all of those messaging apps together (there's now Allo, Meet, Hangouts, Duo and Hangouts Chat, by my count).
---
Uber focuses in on safety
The ride-sharing company's new CEO, Dara Khosrowshahi, has a point to make: Uber actually gives a damn now about its drivers, and has been on a tour in the U.S. to prove it. 
A raft of new features from the company focus on the driver, and safety for the rider, to reassure both sides that it's safe to use the platform. Uber now requires driver criminal checks, for example, on a yearly basis, and in some markets is trialing an 'emergency button' that summons the authorities directly by sharing real-time location.
It's just so stark to compare how Khosrowshahi talks to drivers and riders versus the language his predecessor would have used. Announcing these features, it's clear that such improvements are not an afterthought to the new CEO:
In addition to proving useful when accidents occur, Khosrowshahi also expressed hope that the ease of calling 911 will serve as a form of prevention. "If it's a sexual predator, they're going to look for a dark corner," he said at an event announcing the updates today. "Our message to the world is that Uber has the lights on."
Rather than focusing only on crushing competition, it's an impressive refocusing of the company's agenda to embrace the drivers, who actually make or break the platform. 
With the company reportedly planning a 2019 IPO, it's an important step to reassuring investors, drivers and the public that the company can actually manage its own platform effectively — and keep people safe at the same time.
---
Tab Dump
Nintendo teams up with venture fund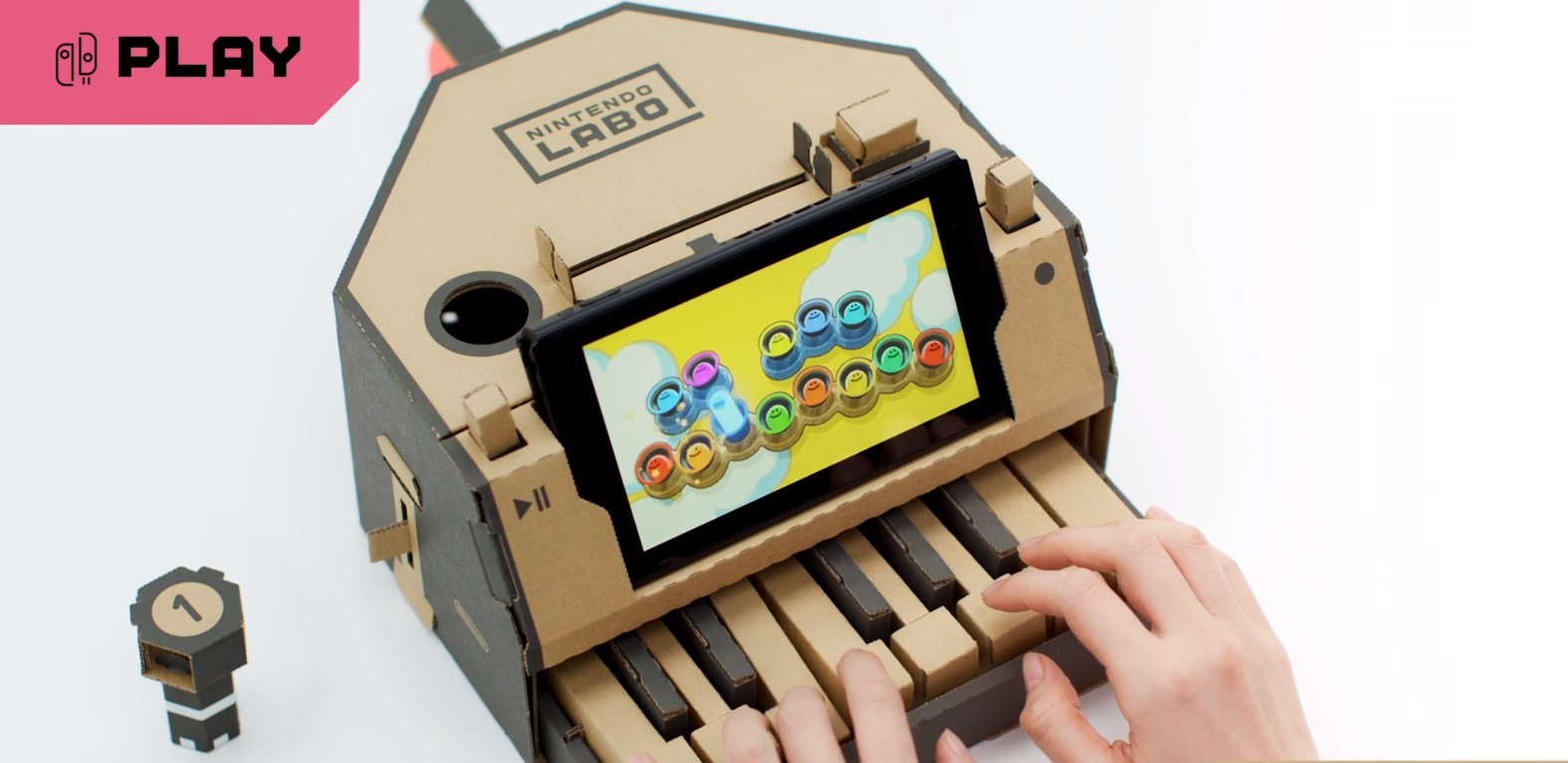 It's clear that the Nintendo Switch is a break-out hit, but Nintendo wants to find new ways to play with the hardware. The company presented some incredibly creative ways to extend the hardware, which is fairly unique as it offers rich wireless accelerometers, IR positioning and more, but is seeking more quirky ways to use it. 
Side note: a bunch of us have a Nintendo Switch on the community, so jump in and share your favorite games or add us as friends.
Google Cloud quietly pursues Pentagon contract, fearing employee upset
Amazon cuts price of Ring to just $100 as acquisition completes
Despite sense that something needs to be done about Facebook, nobody knows what
---