Drones disrupting flights at London airport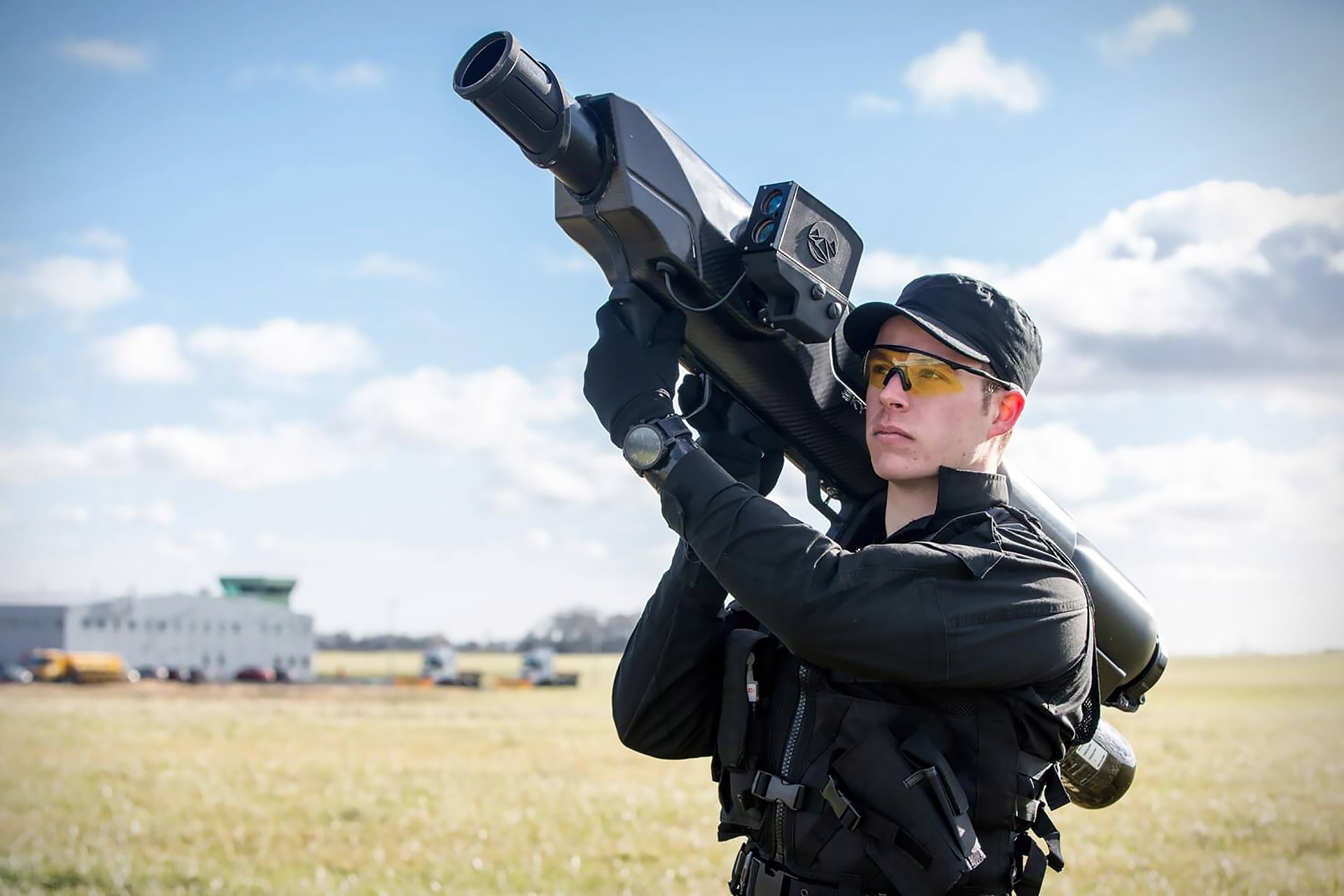 There have long been fears that the largely unregulated drone industry will interfere with airport operations, and a few scares in the past, but the situation yesterday in London showed how problematic they can be for daily operations.

London's Gatwick airport was closed for over 24 hours, until about an hour ago, because two unidentified drones flew over the restricted airport space repeatedly during the day. According to the BBC, it all started with a sighting near the runway on Wednesday evening:
The shutdown started just after 21:00 on Wednesday, when two drones were spotted flying "over the perimeter fence and into where the runway operates from". The runway briefly reopened at 03:01 on Thursday but was closed again about 45 minutes later amid "a further sighting of drones". The airport said at about 12:00 a drone had been spotted "in the last hour".
With so much constant activity, it's likely that there was more than one drone and that it was an intentional disruption. Consumer drones aren't able to fly more than 30 minutes, making prolonged disruption difficult, but authorities began implying that the device may have been modified to prolong flight times.
As Thursday went on, it was increasingly unclear how to resolve the problem: there isn't any clear path in many countries to taking a drone out of the sky if the origin can't be determined. The options are often laughably old-school: one company makes a 'bazooka' that fires a net at a target, another uses a second drone to catch the offender with a net.
Other solutions exist, such as jamming radio frequencies used to communicate or using lasers to take them down, but they tend to cost a lot of money to deploy and aren't particularly scalable. The most effective strategy I've heard of involves working with drone builders like DJI directly to allow law enforcement a way to remote disable drones flying over an area.
It appears the UK has none of these technologies, nor a plan in place to deal with the situation. As the army was eventually called in, ideas largely revolved around shooting the drone down with conventional weaponry, but it seems that the drones have suddenly disappeared this morning.
With 100,000 passengers disrupted over the course of yesterday, it leaves many questions: what will airports do now that we understand how real the drone problem is for airports? Will the UK desperately legislate against drones entirely to try and solve this? 
I actually wondered how much damage a drone, which seems tiny, could do to a plane and discovered this fairly horrifying video of a DJI Phantom being flown into a stationary wing of a plane by university researchers. TL;DR: it's a total mess despite its size.
Despite the drone industry maturing and the threat being long on the horizon, it's amazing how wild west it remains, with few real laws or plans in place to resolve 'hostile' drone flights around the world. 
Such incidents are likely to quickly make governments regulate against them irrationally, because the technology to defeat the devices hasn't caught up with their commercialization.
---
Tab Dump
At Blind, a security lapse revealed private complaints from Silicon Valley employees
Blind allowed employees to anonymously complain about their employers, and uh, required you to sign in with a company email address to prove it. Seems.... like a bad idea? Regardless of that, it seemed fairly popular. Well, fears about privacy came true when the company accidentally left a database online without a password.
Slack bans users with links to Iran (even for just visiting there)
Lots of folks in my Twitter timeline overnight posted screenshots of Slack banning their accounts and deleting all of their messages on the service, citing US trade embargos on Iran, Syria and others. Those affected had no recourse or warning, and often did so for just visiting one of the countries. A total mess, and not necessary... but this smells like the company trying to clean up quickly before an IPO, but failing to correctly implement the law.
Apple promotes ex-Google AI chief to executive team
Hey Siri, can you set more than one timer at a time yet?

Facebook plans cryptocurrency for WhatsApp in India
[sighs deeply] Well, yes, this was inevitable, but I am looking forward to how Facebook thinks it can make the whole world better by disrupting India's financial system.

---