Meet the man who deactivated Trump's Twitter
I was hoping we'd get the inside scoop on who disabled Trump's Twitter account, and it's finally here! A huge piece on Techcrunch reveals the person's identity: Bahtiyar Duysak.
If you recall, Trump's Twitter account disappeared for a glorious 11 minutes a few weeks ago, leaving the internet wondering if the company had finally taken action against his tweets that could be considered personal harassment.
Bahtiyar, who pushed the button on his last day, was a contractor for Twitter and said that it was a "mistake" that he didn't think would actually work. He says he's been aggressively pursued by the media and that until now, he had hoped to remain anonymous.

Of course, that would never happen. It's the internet, and every trace leaves breadcrumbs. Here's what actually happened:
Someone reported Trump's account on Duysak's last day; as a final, throwaway gesture, he put the wheels in motion to deactivate it. Then he closed his computer and left the building.
According to his account at least, he walked out of the building and didn't think anything of it... and realized later it had actually worked. Wild story, and there are some complicated things here, given the US may try to sue him: he's already left the US and is back home in Germany.
Crazy story, and I'm relieved to find out his identity (and that he's not locked up somewhere for this). If there's any takeaway from this event it's that almost every technology company in the world tends to have unfettered access for employees until something bad happens... and Twitter was no exception.
---
Snapchat's new design is here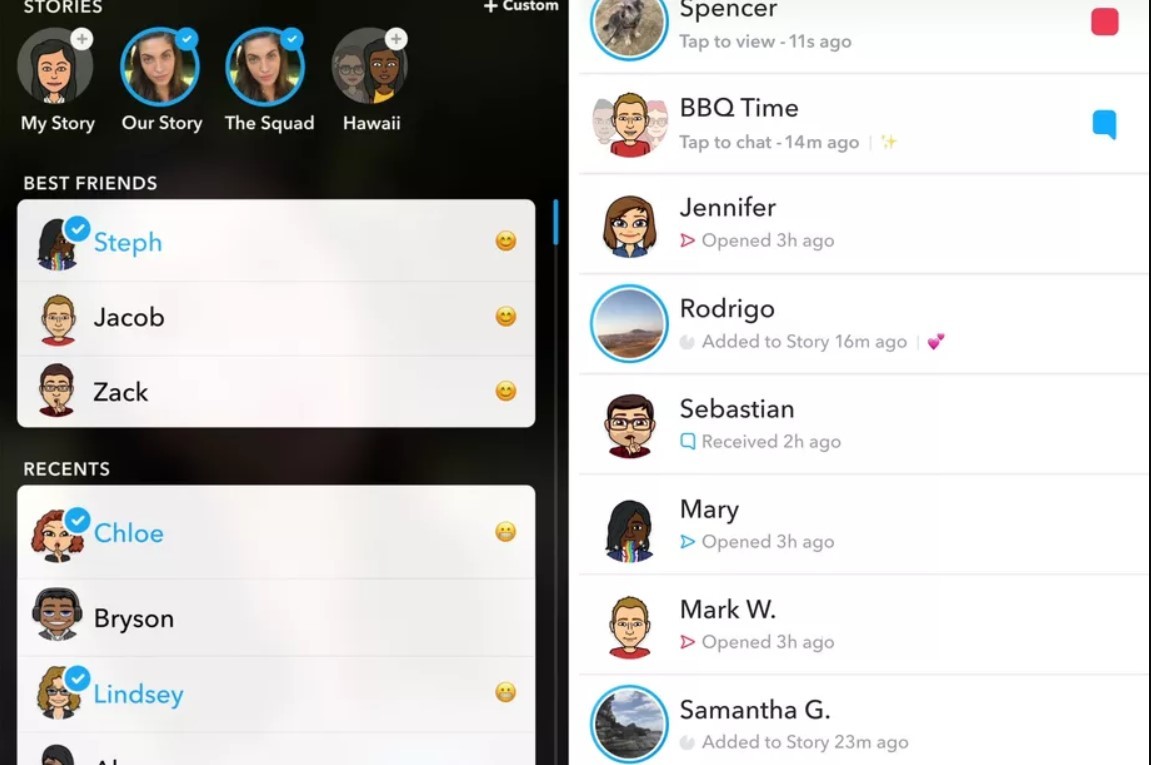 Snapchat's hemorrhaging cash, and on its last underwhelming earnings call, admitted that it needed to redesign the app in order to attract new users. That design is here, and it's rolling out slowly from today.
The overhaul tries to make it easier to understand and hopes that by doing so, will convert more users. Brands are now relegated to an entirely new area of the app, it has a "dynamic" friends page where you can see snaps and stories and there's even a discovery mechanism now.
Honestly, this overhaul looks good. It blends Snapchat's weird design chops with something useful, and as Evan Spiegel wrote in this oddly-placed opinion piece yesterday the app focuses on friends first, brands later:
We are separating the social from the media, and taking an important step forward towards strengthening our relationships with our friends and our relationships with the media
In the same piece, he blames social media for fake news, and algorithms for their part in that, which I tend to agree with. Spiegel says that Snap uses you as a signal, not your friends to counter that:
The Snapchat solution is to rely on algorithms based on your interests — not on the interests of "friends" — and to make sure media companies also profit off the content they produce for our Discover platform. We think this helps guard against fake news and mindless scrambles for friends or unworthy distractions.
I'm not convinced people want to go to Snapchat at all for news, especially given a lot of it tends to be clickbait. Will it crack down on that too?
At the time of the redesign announcement, I said it sounded like the age-old Twitter line that amounts to "if only the people weren't so confused we'd have them all" and that applies here, again: Snapchat is waving its hands around like a redesign will solve its growth problems, but I doubt it will. 
Snap's real issue isn't growth, design or even user confusion: it's that it now needs to live up to a ridiculous daily active user statistic set by Facebook years ago. A billion users appears to be how Wall Street measures success, and there's almost certainly no way Snap will ever get there. 
Like Twitter, it's an app with a niche -- a captive niche, but still a niche. People spend a ton of time in Snapchat and it's a cultural phenomenon. What we don't know, is how it'll ever appeal to literally everyone.
---
Tab Dump™
Coinbase ordered to report users to the IRS
A US court order demands Coinbase provide full information on 14,000 users who withdrew more than $20,000 from the service between 2013 and 2015, marking the first time the government has tried to go after people who cashed out and didn't write it on their tax forms. 
As Bitcoin fluctuates between $9,000 and $11,000 today in a matter of minutes constantly, this is an interesting development that will likely catch a lot of people out if it goes through. Coinbase plans to appeal the decision, so nothing will change immediately.
Apple ships macOS root fix
Update to this right now and the insane bug that let anyone create a root account with a blank password box is resolved -- it doesn't even require a restart. Apple hasn't made a statement about this, and I seriously think the company ought to consider reiterating that it cares about the Mac, as the mistake was sloppy at best.
Amazon unveils a suite of AI features
I'll write about this in depth tomorrow, but some of the things that are possible with these new tools are wild: you can analyze sentiment in text, perform real-time facial recognition and even interpret text from images.
---