Apple acquires Shazam for $400 million
Shazam, that app you installed that one time to figure out what was playing in the background only to forget it exists entirely, has been acquired by Apple for $400 million — marking one of the largest acquisitions the company has ever made.
It's an interesting deal, mostly because it leaves me scratching my head. As Josh Lee put it in Discuss: "Apple is not dumb but this one is a weird buy."
What's on the table here, with Shazam? Well, Apple gets a great bunch of data on what people are listening to for Apple Music, some decent technology for recognizing songs and now owns one of the world's most popular apps — and can use that to drive eyeballs to its own services.

Even still, it's hard to conclude how Shazam could be worth $400 million when Apple's previous acquisitions like Primesense, the company that created the technology behind Face ID, was a steal at $360 million. I've got a hunch that the price we're seeing here reflects just how important Apple Music is to the company's long-term strategy.
Looking at other Apple acquisitions this falls right at the top-end of the "key technology acquisition" spectrum. Up there with it is Authentic, the company behind Touch ID, for $300 million, PA Semi, the company that helped create Apple's in-house processors, for $278 million and, ironically enough, even NeXT at $404 million.
If you consider what competitors, like Google, have been able to do by building their own music matching libraries it starts to get interesting. The Pixel 2 includes a feature that uses offline song matching and ambient awareness to show what's playing in a cafe on the lockscreen, like magic. 
Perhaps future versions of the iPhone will integrate music into their hardware in similar ways, alongside the HomePod, to bring it even closer to the core of iOS. I also believe Shazam's library of tracks, and data, might be a key part of making Siri smarter.
Instead of asking for specific songs, or genres, perhaps you'll be able to just say "Siri, play me the song that goes like this" and hum it out. Or, perhaps this deal is just about Apple getting the million-or-so eyeballs a day that Shazam sees and redirecting them to Apple Music once they've matched a song.
Either way, the acquisition is evidence that Apple is intensely focused on winning the war for music, and doesn't plan to back down anytime soon. It's yet another feather in the hat, and will be used to try and make the experience stand out from the competition. 
---
Google's incredible AR integration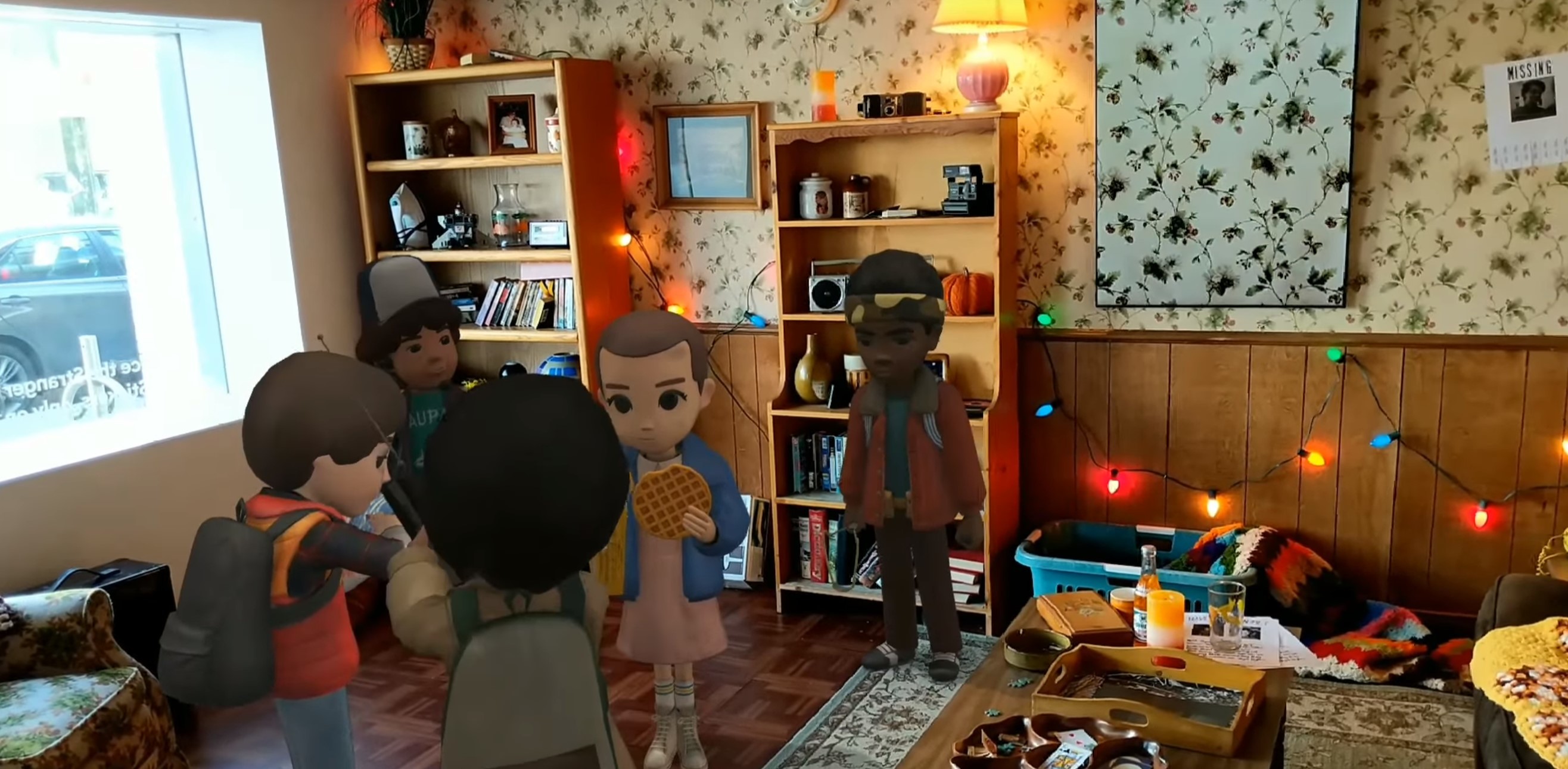 When the Pixel 2 was unveiled earlier this year, Google touted a new "AR Stickers" type feature built directly into the device's camera app. Yesterday, that was released, and it's wild how good it is — not only has the company licensed first-party content from Star Wars, Stranger Things and others, it's potentially defining a new category here.
AR Stickers work like this: inside your native camera app on Android you can drag 3D models of Stormtroopers, R2D2 or adorable weird characters, into the real world. They animate, and react to your physical presence and environment — if you approach the Stormtrooper, it'll tell you to "get back." 
It's hard to explain how compelling the technology is in text, or even images, so I encourage you to check out the videos I shared on Twitter of AR Stickers in action. What's impressive is that Google actually gave these a prime spot, right inside the camera app — surfacing AR right to the top of its platform and showing a really legitimate use-case for it: fun.
I spent a good few hours messing around with this last night, particularly because I wondered if the tracking technology would be noticeably worse than the experience provided by Apple's "AR optimized" dual-camera array, given the Pixel 2 XL has a single camera, and I couldn't tell the difference. The tracking worked if I left the room, walked around objects or even looked under a physical table.
By bringing these to the top of the operating system into an app you're using every day, Google might beat Apple to the punch and getting people to use AR on a regular basis — it's genius. From day one these are already inherently more shareable than anything I've seen in the past, and AR is something people want to share, if the sheer amount of screenshots of the IKEA Place AR app on Twitter were anything to go by.
This is one to watch. ARCore, Google's ARKit competitor, is still taking its first steps, but with this feature it's proving to be formidable competition. The biggest question in my mind is now why Apple doesn't integrate this directly into their camera tomorrow. Naturally, Google's limited the launch to its first-party Pixel hardware, but I'm sure we'll see other phone makers clawing for it soon.
---
Tab Dump
YouTubers Made Hundreds Of Thousands Off Of Bizarre And Disturbing Child Content

An incredible report from BuzzFeed dropped about the people making hundreds of thousands in revenue from advertising on creepily weird videos targeted at children:
Before YouTube pulled the ads from "Ted"'s channel, it was making him tens of thousands of dollars a month. The father of two, who asked to use a pseudonym for fear of retaliation from YouTube, left a job with a six-figure salary to make YouTube videos of his young kids. These videos feature his children being "scared" by clowns, and adults mock-wrestling and handling a diaper covered in fake poop. 
The winter getaway that turned the software world upside-down
A fantastic long read about the invention of Agile, and how it happened on a low-key retreat in Utah. Agile changed the world of software development, and I wasn't aware of its origins until this piece! 
Facebook traffic is bottoming out
According to a report from Recode, traffic sent to websites from Facebook is now below Google for the first time in years. The data is from a third-party source, but if this is true it's a massive revelation given how much of the house many publishers bet on the platform. I have a feeling people are just tired of reading stuff and aren't clicking as much, but this will have wide-reaching consequences.
---