Apple's blockbuster event: iPhones, Watches and Services
It's September, which means there's one big media event everyone cares about in the technology world: Apple's annual hardware event. As has become tradition, a glut of shiny new rectangles were announced yesterday, along with a repositioning of the company's core business around subscriptions.
Let's go over the highlights:
Services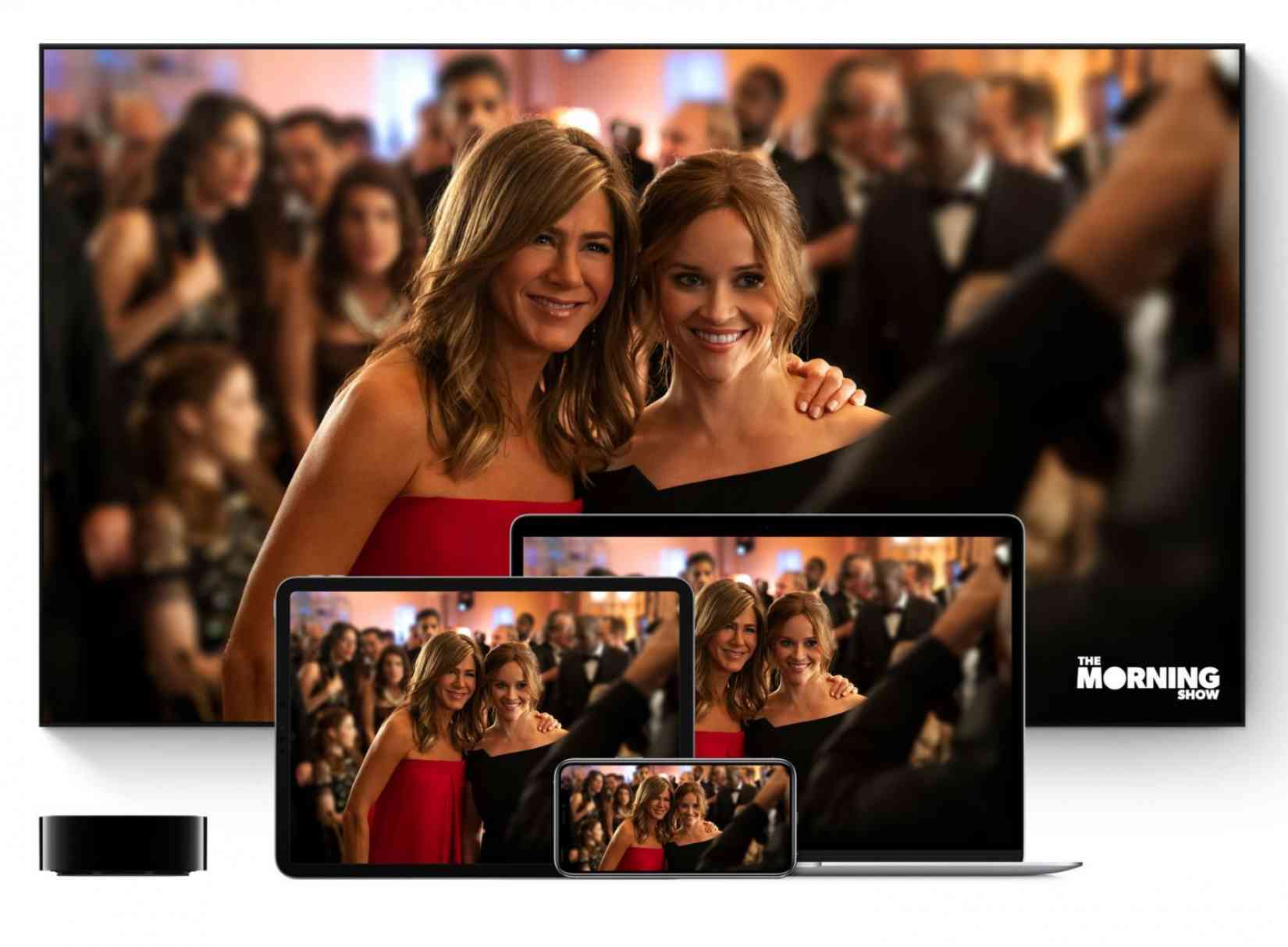 The one, unifying theme during the entire Apple event? We are more than just about iPhones: and we're further pushing into service revenue than ever. The company led with Arcade, its new subscription-service game platform, but then threw in the bombshell: Apple TV+ is free with the purchase of every new iPad and iPhone for a solid year.
Not only that, but it's significantly undercutting the competition on price, too, at $4.99 per month in the US. Apple is pushing the limits of antitrust, here, bundling its service with its devices to guarantee success—and significantly undercutting Netflix, which would have to pay the company 30% of its revenue—but it's also clear how much this matters to the company.
What didn't show up, however, was a bundle of all these random subscriptions. For people all-in on the ecosystem that wind up buying Arcade, Apple TV+, Apple News+, AppleCare, iCloud and whatever other subscriptions I've forgotten, the individual billing is going to get tedious—and surely it's better to provide incentives to go all-in?
Perhaps this requires re-working how Apple thinks about billing, or perhaps that's the point—that people forget they're paying for each thing individually, which is harder to cancel. Still, it's genuinely mind-boggling how many different monthly things there now are, and all of them seem to be doing relatively well.
It's also why iPhone pricing, which you'll see later, is staying put where it is. In previous years, Apple slowly hiked the average selling price of an iPhone, year after year, but now it's staying put. Why? Because it's the gateway to all of this, and I'd hazard a guess that the average punter will buy at least one or two subscriptions in their first year, offsetting any hardware margin lost.
Stay tuned on the services front; it's still early, and it's clear this is a transition time, and it's half caught in the old world, as well as stepping into the new one, boldly.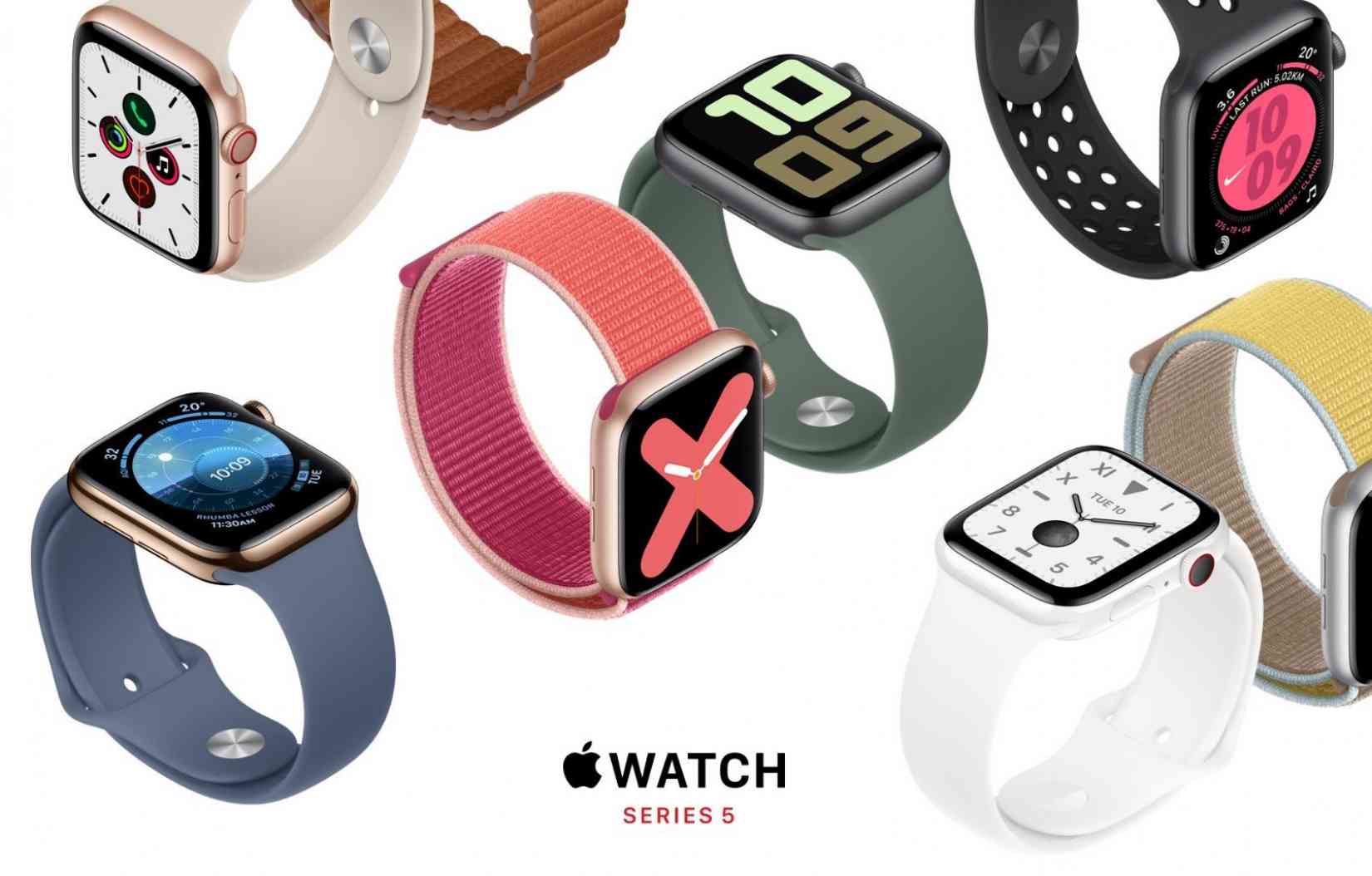 This year's innovation: a Watch that can tell the time all the time. That's long been a bug-bear of the Apple Watch—the display is off when it isn't facing you—and it's now fixed in the Series 5 with a new always-on display.
The hardware update bump is smaller than previous generations, but there are new things here regardless, with Titanium and Ceramic options, as well as a full-blown "Watch Studio" where people can design their own version—a curiously missing experience in the past.
Apple Watch is, in earnest, the beginning and end of the entire smartwatch industry, with control over approximately 50% of the market. It also remains the only watch tied to a single type of device, leaving Android users out in the cold, and it remains the largest temptation I have back to the ecosystem.
There's not much else to say here, except that it's fascinating how the Watch has cemented itself as the 'everyone' device, more than any other peripheral in Apple's lineup. 
Also, curiously, it's the device where a subscription (Apple Wellness would be a great name!) to get a Watch would actually make the most sense—but we are yet to see anything on that front.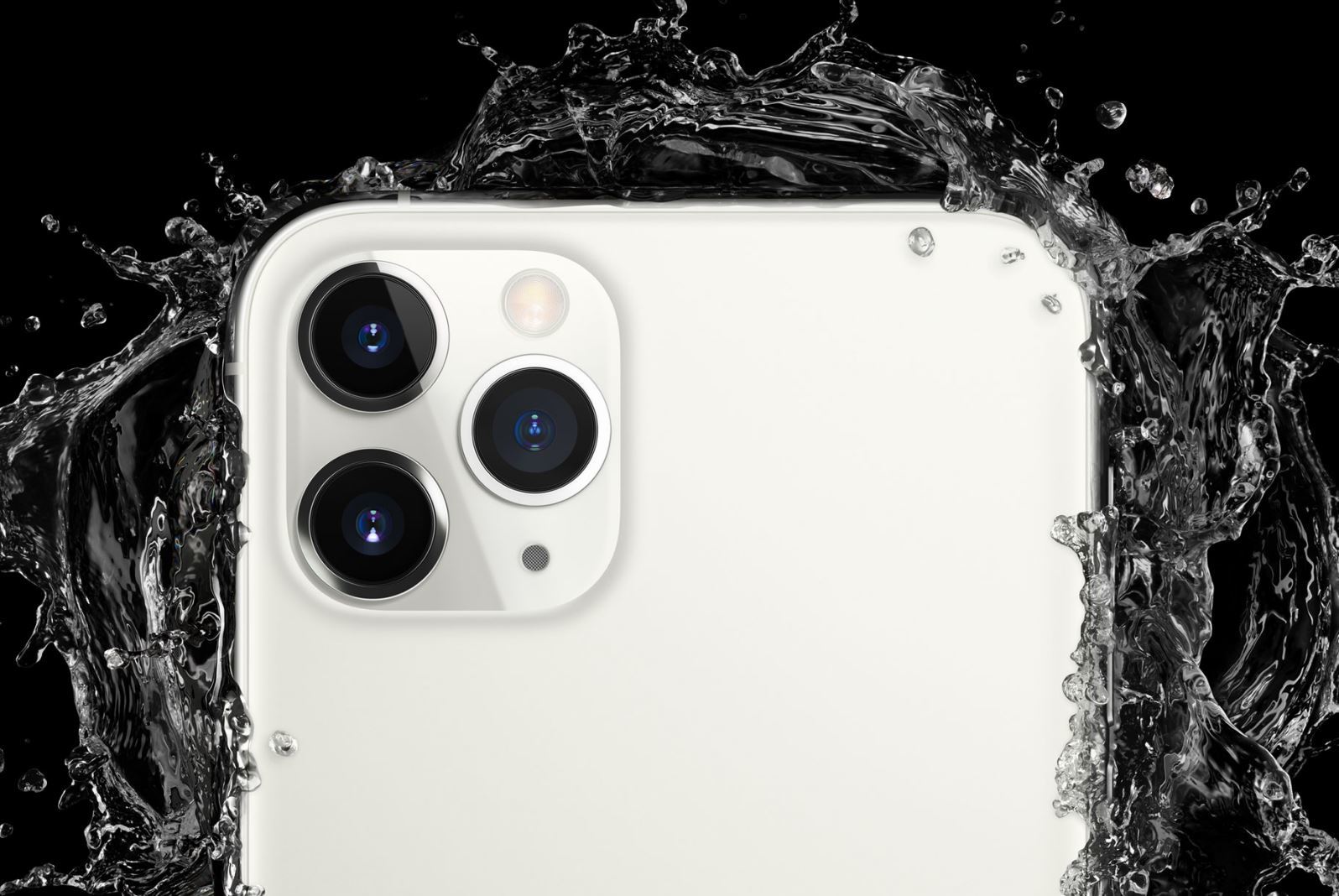 There's more choice than ever, with clearer (but still bad) naming. It's simply iPhone 11 (the equivalent of last year's XR), iPhone 11 Pro (the fancy new high-end model) and 11 Pro Max (the big version of the fancy model). Essentially, the "X" range has been replaced with "Pro."
On the iPhone 11, there are two lenses, a new A13 Bionic processor, improved battery life and a bunch of Pantone-vomit colors available. This is the phone clearly positioned for everyone, with a fairly compelling price in the US of just $699.
The 11 Pro is where it gets interesting. Even though it's ostensibly a 'new' product line, much like the iPad Pro, it's sliding in where the X and XS left off—but better positioned as the upgrade to the base model, which makes it look much more compelling. 
11 Pro has a new U1 chip, designed in-house by Apple to deliver precise location-tracking features (such as directional Airdrop), as well as fancy new things like textured matte glass, a 'Super Retina OLED' display and, most importantly, three lenses. 
That camera part is super interesting, largely because it seems like the company is playing catch-up in some areas. Pixel led the way last year by pushing the computational photography angle, with new ideas like its gob-smacking 'night mode' and photos generated from nine other shots into a final piece.
It leads in other, impressive ways, however: the new wide-angle lens on the Pro model captures more of what's around you as you look through the camera—providing instant access to a preview of what would be in a wide-angle shot. It also can capture video from multiple cameras at once, like the front and back camera simultaneously, which is impressive. 
In general, I'd argue that this year's handsets double-down hard on the camera-upgrade-to-drive-sales angle, which has become harder to push in recent years. The Pro Max is a formidable upgrade for videographers or amateur photographers, but I'm not sure it's tempting people with a Sony A-series camera away from their interchangeable lenses.
There's a slew of other stuff I don't want to bore you with, but is rather interesting in isolation, too. Slofies (slow-motion selfies) are a new key feature, along with "oleophobic" (liquid repellant) coatings on the higher-end models, Dolby Atmos audio and so on—but I digress.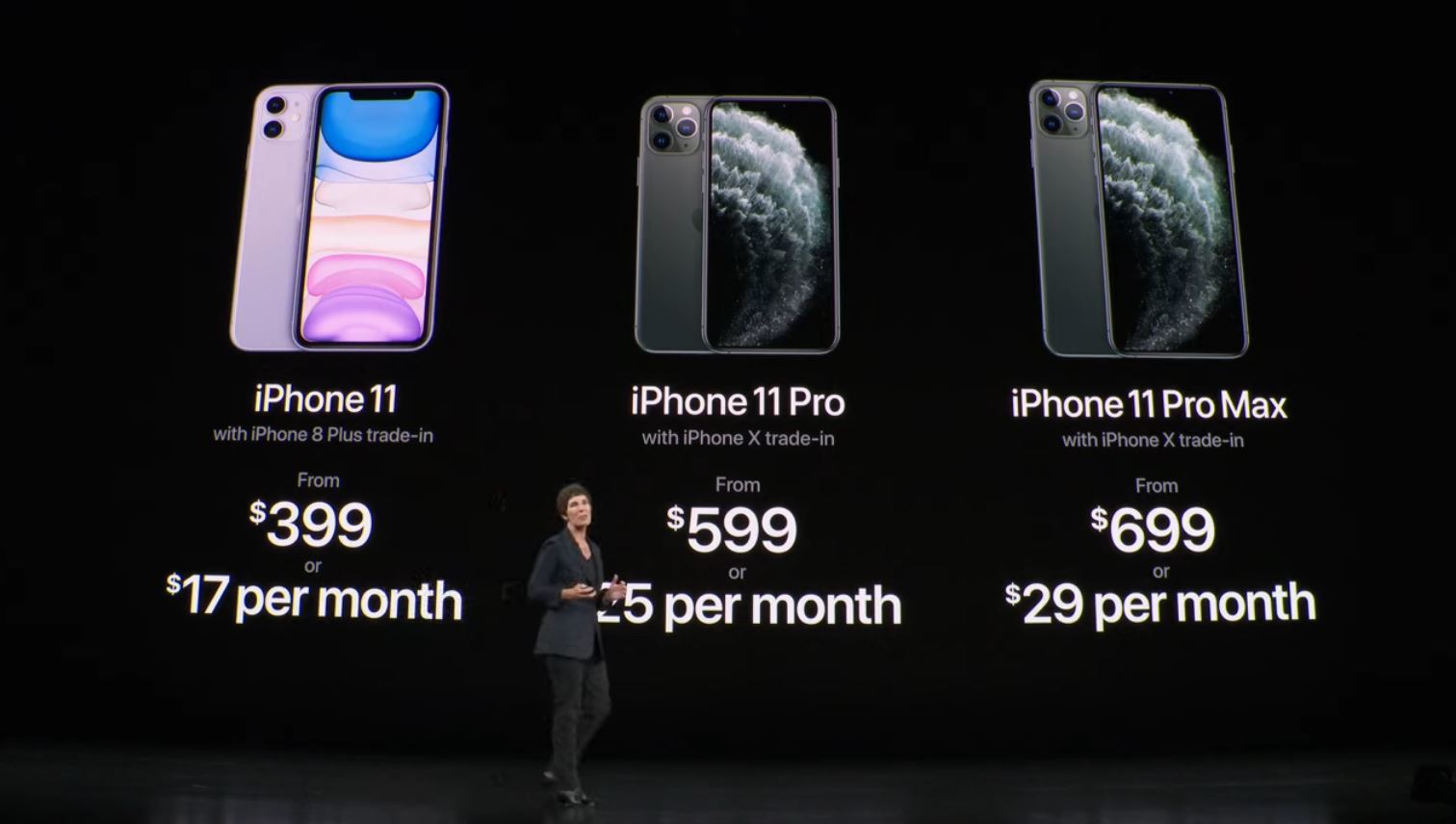 iPhone 11 Max Pro is a solid $999, leaving pricing similar to previous years—but an interesting shift toward services, again, arrived at the end: the company touted the per-month price of phones, right alongside the full-price... provided you trade in an older model.
It's an off year again, as in it's the third design revision of the same hardware, in Apple's new "tick-tock-tock" release cycle—marking further refinement of a successful design. For those that want the safest, battle-tested devices, rather than first-gen, this is it.
More spicy takes, later in the play
This is the low-down on the things I thought were most interesting out of the day, but it's hard to digest much without being a complete bore, and overwhelming this email with a wall of text. I'll be back in the coming days with actual thoughts on many of these changes, hang tight.
My big takeaway so far: the smartphone market is converging faster than ever before, and it's getting difficult to stand out if you build rectangles.
---