Ultra Tab Dump
Amazon's shareholders rejected employee calls to respond on climate change
Unlike Apple, Google and Microsoft, which have large public commitments to work on climate change, Amazon is unusually silent on the issue, with few commitments and relatively minor efforts given its scale. A proposal to finally respond gathered the support of 7,700 employees internally, which would have pushed the company to move faster, focus on renewable energy, and half its emissions by 2030.
Shareholders voted it down—in 12 separate resolutions—and Bezos refused to even take the stage to address questions or face the issue head-on.  
A look at the hardware and software problems Huawei faces by breaking down its latest phone
This is one of the best ways I've seen to explain Huawei's challenges going forward, and how the trade ban will affect almost every part of the company, from software down to the chips themselves.
Medium's subscription model seems to be starting to work
Last year, Medium launched a $50 per year subscription for readers that provides unlimited access to read paid content on the site—and in return pays writers for their work. According to Ev Williams, the site has somewhere between 200,000 and 400,000 paying customers, which would add up to $10M from subscriptions alone. Those numbers actually start to work!
Not only do I know about this quite intimately, I've been writing regularly for one of those paid programs—OneZero—every week as a part of a new column, which is paid for by the company. Medium's "paid" program, where a writer chooses to put their work behind its paywall in exchange for reader contributions, pays better than almost all of my freelance writing clients ever have, and without needing to slather the site with advertising.
But, what's interesting—and different—about it is that Medium pays out in the long run for that content too. You might get a burst of views and claps at the start, which translates to money, but if a burst came in a year after publishing, you'd get paid for that as well. It's a rare great experience as a freelance writer, and frankly, I'm glad someone is trying to fix this; content is worth something and getting paid as a writer is harder than ever.
Playdate is a delightful handheld game console from high-end Mac publisher, Panic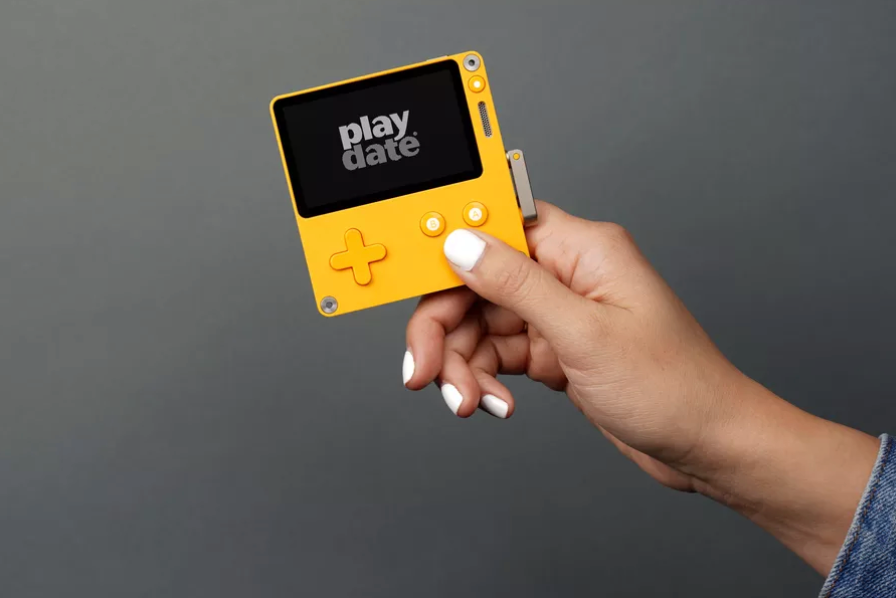 If you're tired of updating games, or being tricked into in-app purchases, Panic—the creator of Transit for macOS and many other great apps—has something for you: a throwback to the old days of the Gameboy, but just a little bit more moden. Playdate is a tiny handheld console with a black and white screen that'll ship with 12 games, with new games unlocking on a weekly basis. Oh, and it has USB-C.
Apple has a plan to make ads more private
Don't like trackers following you around the web, but understand the value of ads? Apple wants to help plug the gap in the middle, allowing advertisers to understand ad 'attribution'—the practice of proving that you clicked an ad, to justify paying for it—while honing in on privacy and removing the 'cookie drop' that happens today to follow you around. 
It's an interesting idea that'll land in Safari later this year, but what's curious is that it appears Apple plans to force the industry's hand by blocking traditional tracking increasingly over time.
😱 Judge rules that Qualcomm violated antitrust law—and strangling competition
There's no doubt in my mind that Qualcomm has a monopoly over the smartphone chipset industry by doing things like threatening customers with cutting off their supply, or forcing out excessive licensing fees. Apple tried to take the company head on and failed just a few weeks ago—but this new ruling might throw all of that into doubt, and open Qualcomm to a real antitrust investigation.

Google Duplex still relies on humans when it can't figure out what to do
Duplex is Google's still unbelievable tool for automated bookings at restaurants, hairdressers and beyond, but what's interesting is it uses humans for about 25% of its calls—not a bad rate. But, the irony of asking someone calling whether they're a robot and having them laugh and say "no" when it turns out they do work for the robot-calling division... is really palpable.
---