Microsoft's bold foldable future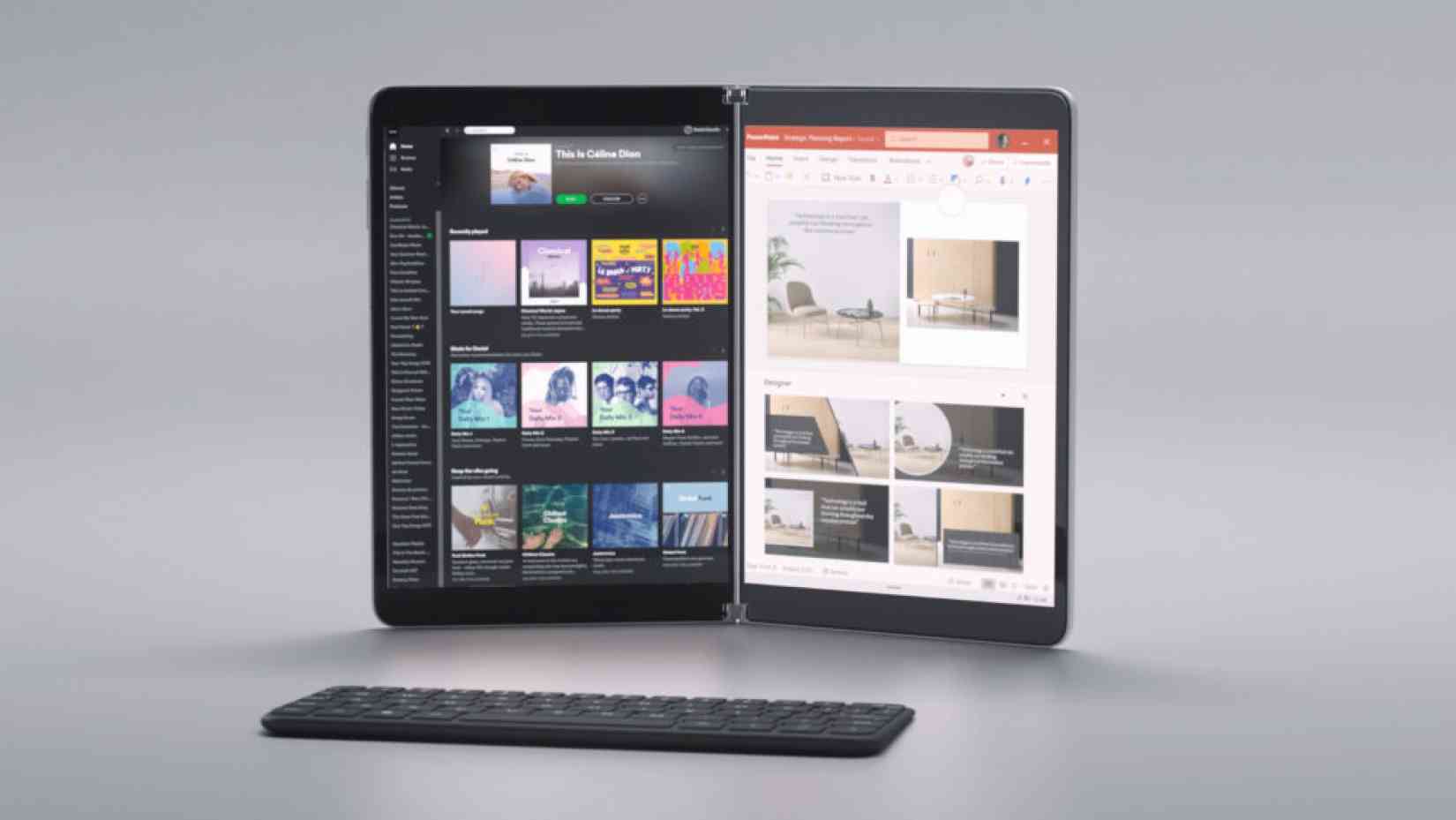 Microsoft's Surface line of devices has pushed boundaries in laptops for years, but at an event in New York City today, the company took that to a new level: rebooting the entire category.

Amid a background of updated versions of existing hardware, including Surface Pro 7 and Surface Laptop 3, Microsoft provided a peek at what's coming in 2020: a new take on foldable computers and a phone.
The Surface Neo is a slick, folding dual-screen tablet that looks just like the futuristic Westworld computer. Unlike what we've seen in foldable phones, this doesn't use a flexible display that bends in the middle—instead, it's two screens in one device, with a 180-degree hinge that bends all the way around.
If there was a computer that was the perfect homage to the Microsoft Courier project that demonstrated many similar concepts a decade ago, this is it—Neo focuses heavily on note-taking with a pen as a core part of the design, and its 9-inch size is about that of a notebook.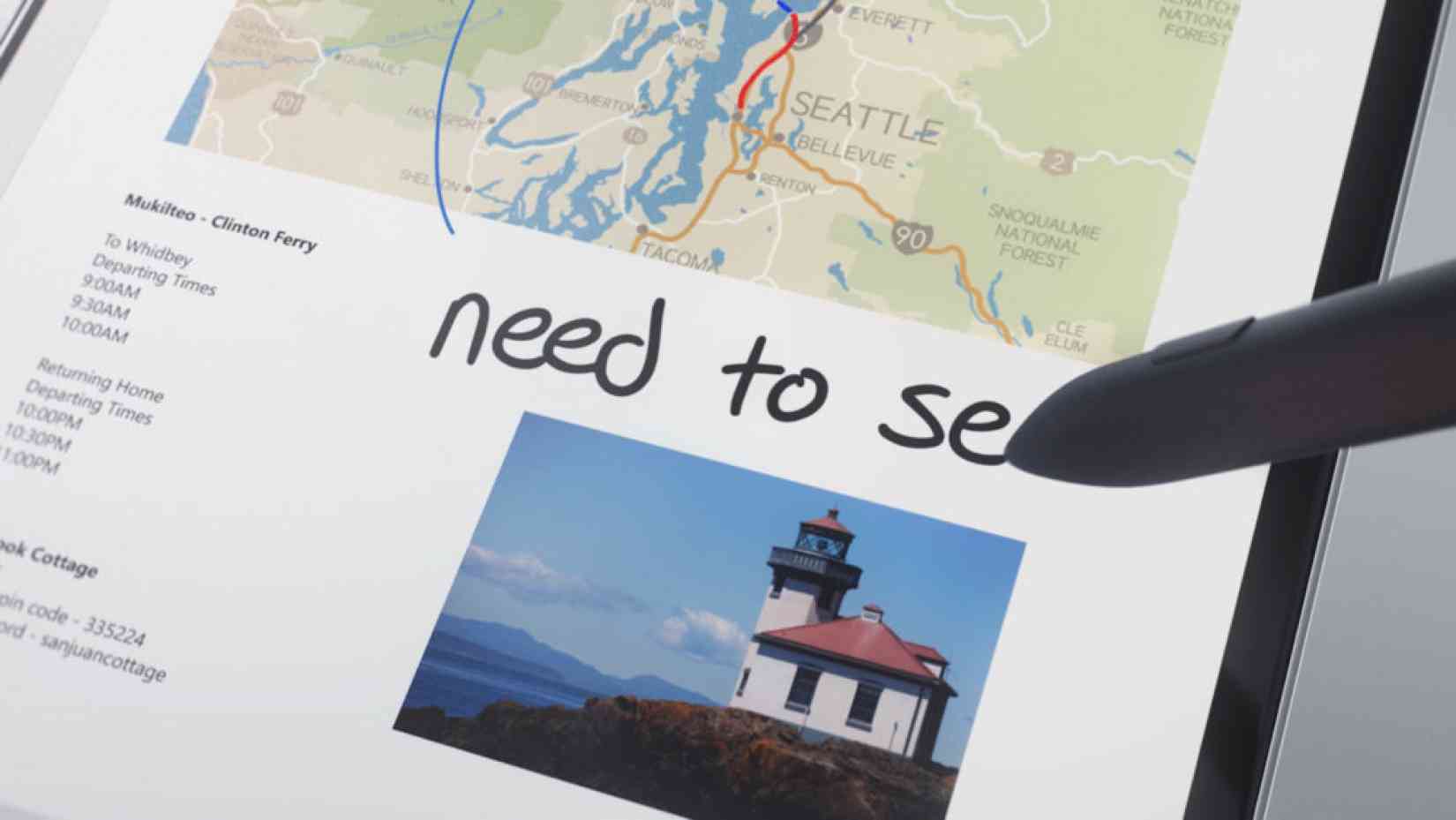 When it's wide-open, the Neo allows smooth dragging of apps, files and other bits between the displays, as well as doing some software magic to figure out the best way to adjust content to that extra available space.
There are all sorts of weird and wonderful ways the Neo can be used that just aren't possible with a simple tablet. It can be bent halfway open and used like a Nintendo DS, with the bottom portion converting into a keyboard, emoji bar, and precise-touch input that's being called the Wunderbar.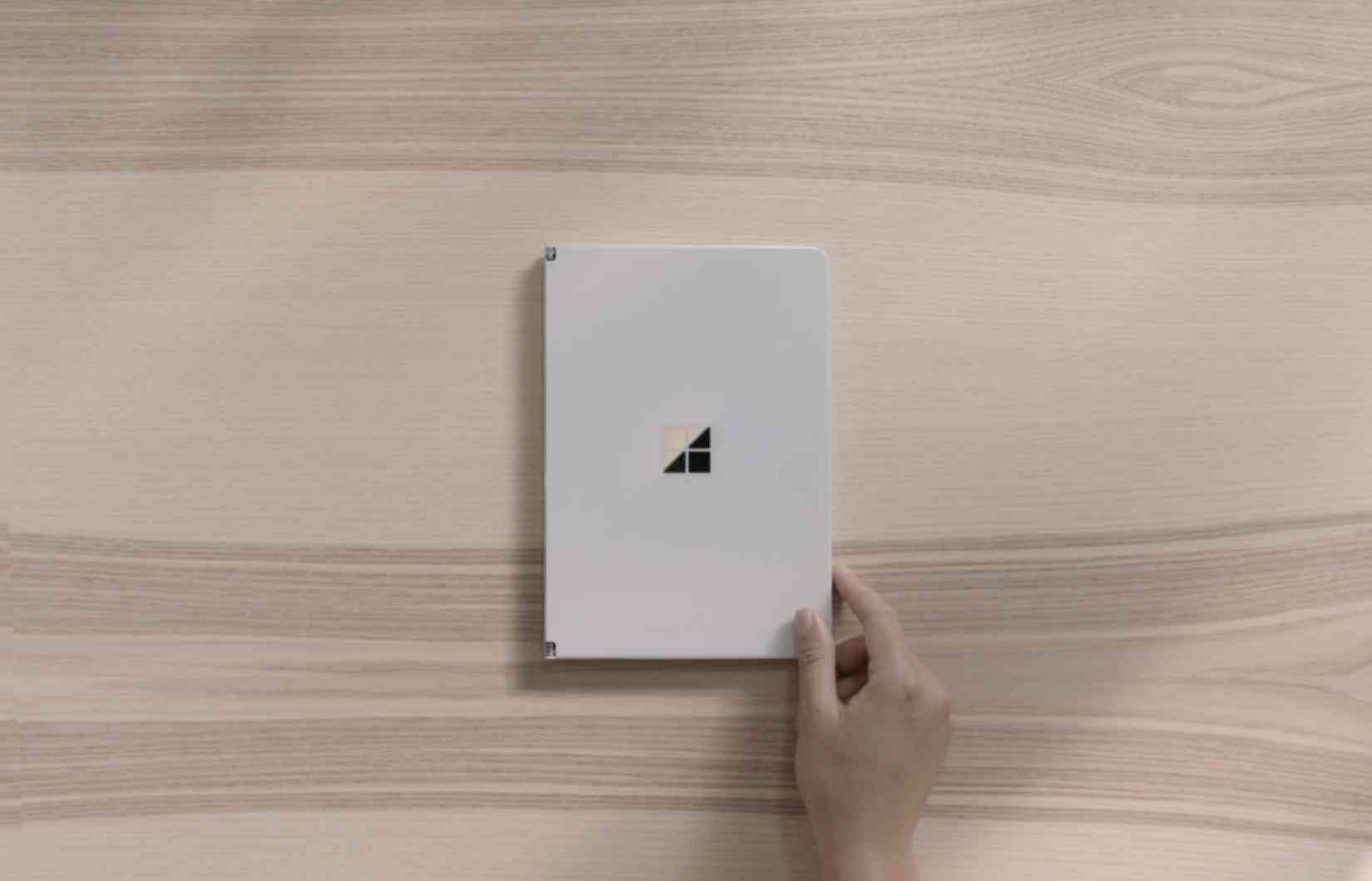 For people in roles where they're moving between meetings frequently and don't sit at a desk that often, this computer looks to be in the perfect middle-ground between small, light and powerful—without weighing down a bag. 
That's especially true because there's also a magnetic wireless keyboard attachment that adjusts the device as it's attached, allowing proper haptic keyboard input without the awkward keyboard-case style that the iPad Pro uses.
Neo uses a brand-new variant of Windows 10, dubbed 'Windows 10X' that features a total redesign of the interface, dropping the 'live tile' start menu design and overhauling the entire visual aesthetic. In other words, it appears to be a fresh start—but we heard the same about Windows 10S in the past.
The folding action didn't stop there, either: Microsoft is making a dual-screen, folding phone as well. That's dubbed Surface Duo, and it's a similar spin to the tablet, with an interesting difference: it's running Android.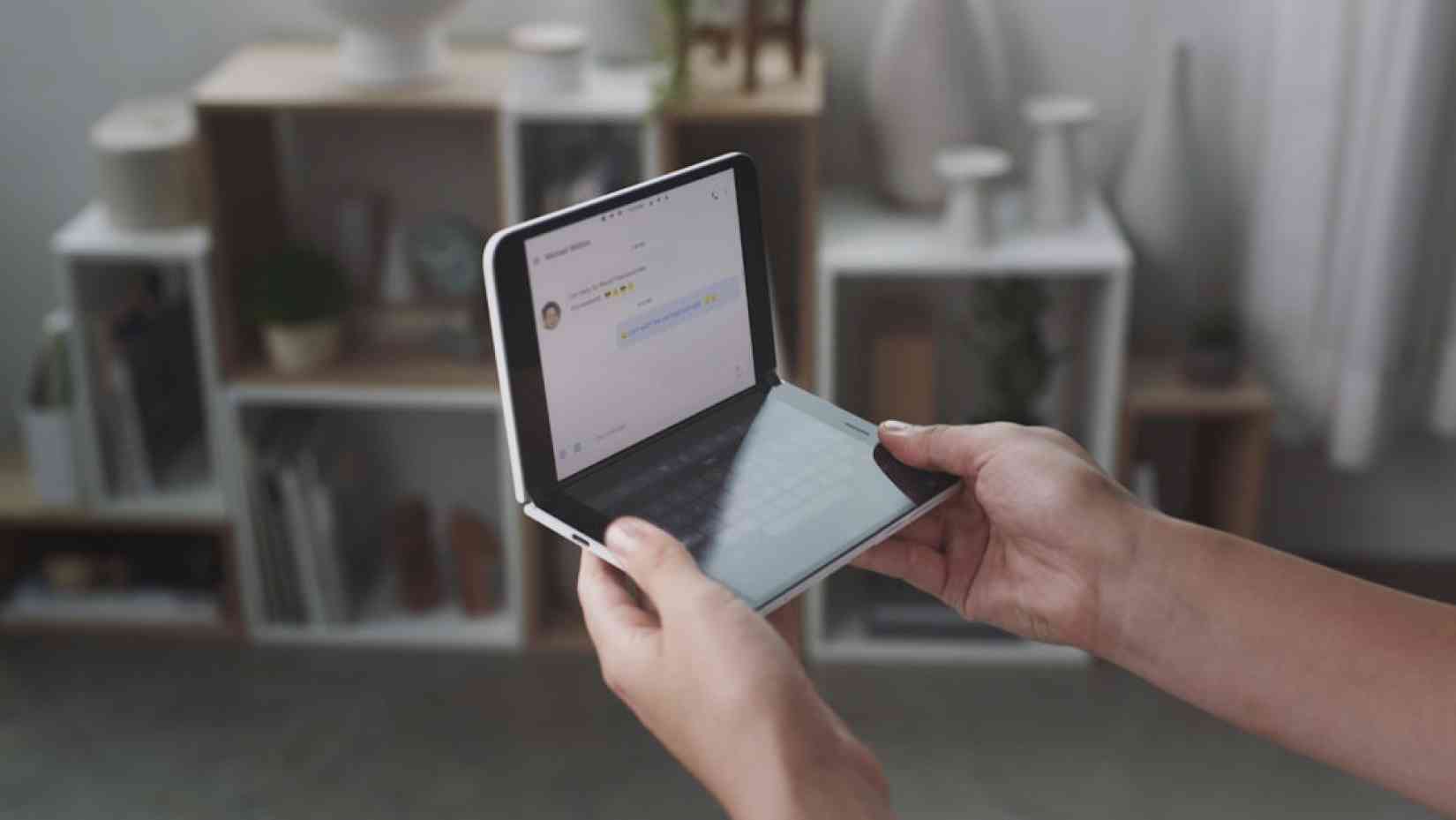 That's a pragmatic decision, given the company tried and failed to get into the smartphone game repeatedly before ultimately giving up. It also has a big benefit: the company can leverage Google's catalog of apps and focus on building its own layers on top, rather than reinventing the wheel.
Duo is largely the same in terms of hardware design, but it represents an interesting potential future in which doing real work on a phone, rather than needing an additional tablet or computer, is actually entirely feasible if it's fully unfolded.
The crux of what Microsoft is hoping to do with these two devices appears to be an end-run around the laptops and tablets of today. If it can blend them well enough, I can see a convergence in the future where people don't need to carry multiple, seperate devices for getting things done—but I also foresee an uphill battle trying to explain those boundary-blurring use cases to customers.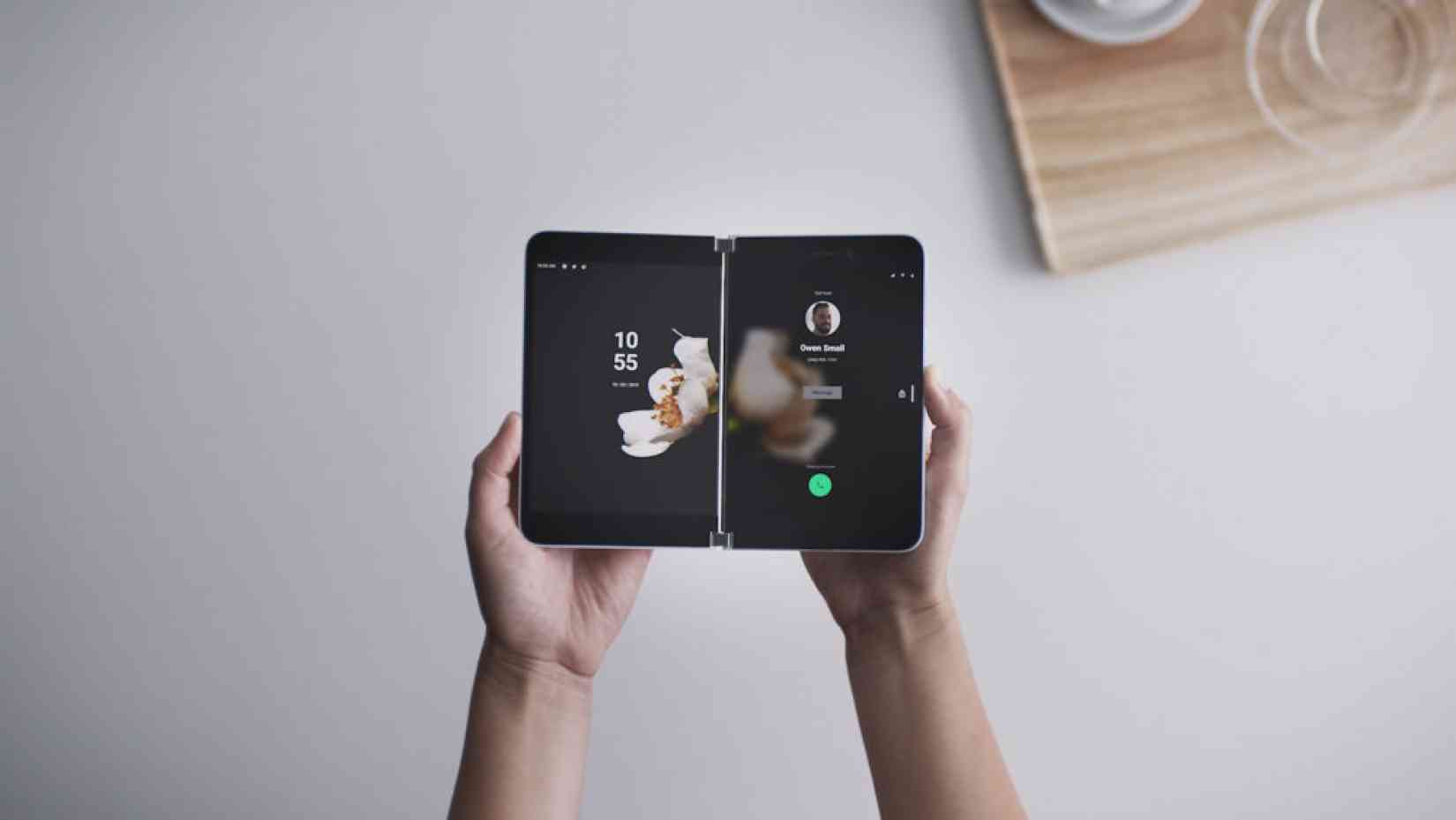 Neo and Duo had me shouting at my screen: take my money! But, unfortunately, neither device will ship until 'holiday 2020.' That decision may be a wise one, as Microsoft generally rushes things out the door before they're truly ready, and taking their time to get this right will be crucial to winning people's interest.
What remains to be seen about these devices is what consumer interest will be—I can imagine myself using a Surface Neo all day to avoid carrying a chunky computer around, but will non-technical people 'get' it enough to go out and buy one? That's difficult to say.
But, there's one thing for certain out of the Surface event today: Microsoft is the only company innovating in laptops and tablets right now, rather than churning out more of the same every year, and that's astounding, given how it didn't even build its own hardware just a few years ago.
---
Even More Microsoft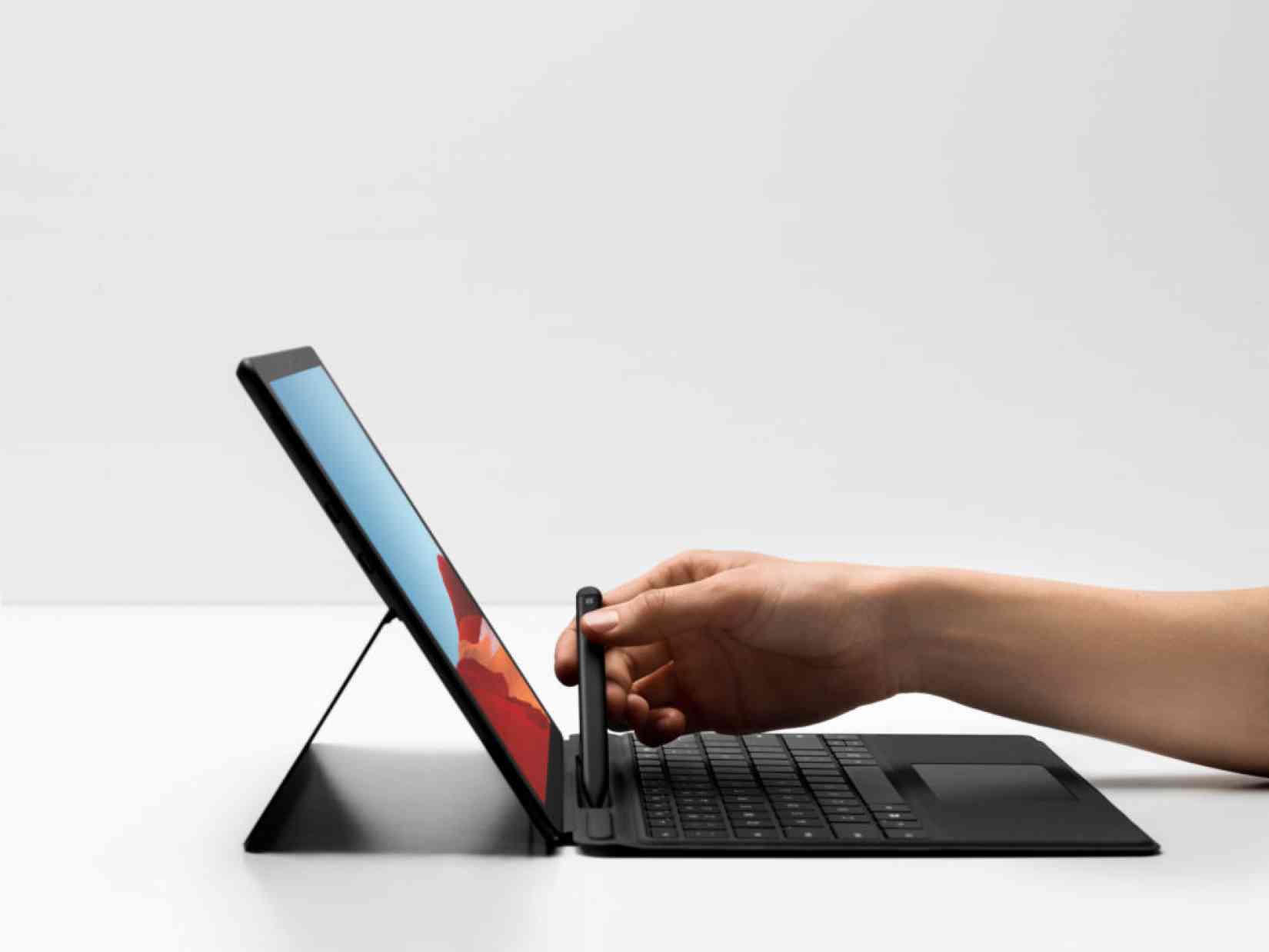 The folding devices stole the show, but there was one other very interesting announcement alongside the usual refreshes: an entirely new device, Surface Pro X, with a custom-built ARM-based, Microsoft processor inside, which was designed alongside Qualcomm.

Yes, essentially all of the rules were broken at this event, and Surface Pro X is finally a real answer to the iPad Pro that many had been waiting for. 
Pro X is ultra light, ultra-thin and delivers "true all-day battery" while also finally providing the power needed in an ARM package to actually take on full workloads. The company already has Adobe onboard, which is committed to porting its apps to ARM and will launch with its new Fresco app alongside the device, a move that bodes well for the platform this time around.
There's a 13-inch display onboard, in ultra-thin bezels, while the size of the actual device remains the same as a Surface Pro 7. In terms of new bits, there's a 'pen pouch' for storing the stylus inside the device while it's folded up—a nice change of pace from the iPad's magnetic approach, which always falls off in my bag.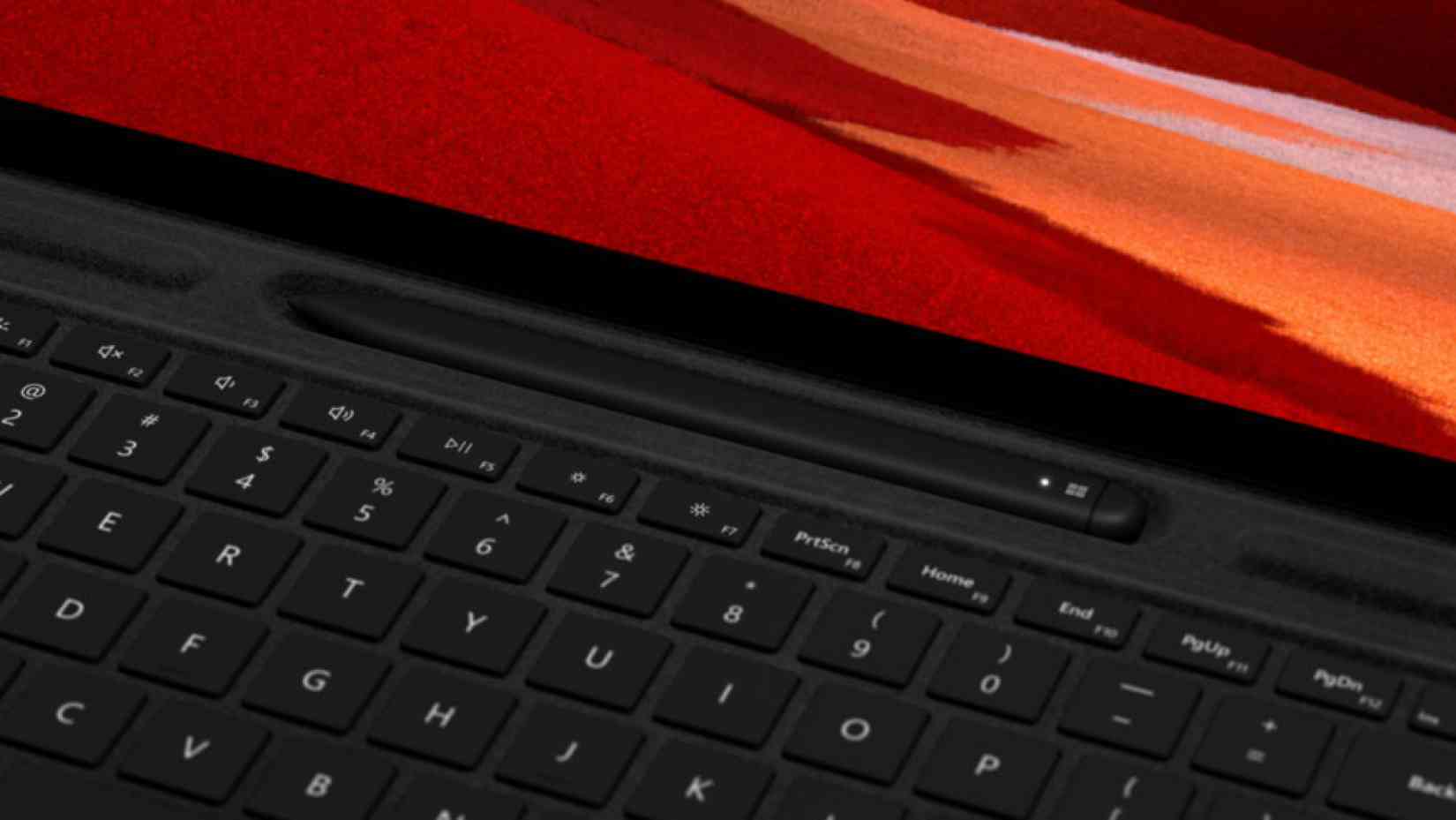 Pro X also finally brings USB-C connectivity (along with every other Surface device refreshed today), fast charging, and most importantly, LTE support onboard.
What makes this time a little different than previous, awkward stabs at ARM-based platforms for Microsoft is that it actually has emulation in place this time around, so you can use the apps you're already using without the developer needing to rewrite them to support the new architecture. 
What remains to be seen, however, is how performant that actually is—if the company's claims that the machine is faster than the last-generation Surface Pro with Intel chipsets are true, then the user won't know the difference in the end, which is the metric that truly matters.
If there's a device worth taking a second look at this year, it'll be the Surface Pro X, but for now it's likely to be early adopters, or those looking for an alternative to the iPad that can keep up with desktop workloads. I'm watching for the answer to a single question: does this truly get all-day battery life? 
---