Microsoft's iPad competitor: Surface Go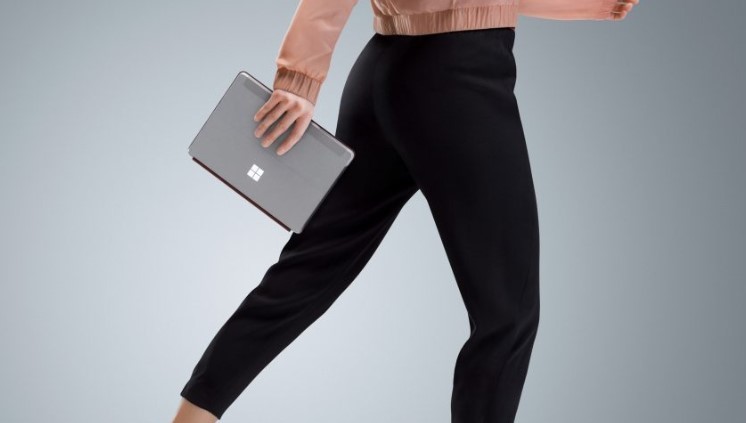 As Microsoft builds out the Surface line of products an obvious direction eventually was an iPad killer; a device that would directly compete with the iPad, while still offering the flexibility you'd find in a laptop.

The Surface Go, which Microsoft revealed today, is aimed directly in that space: it's a 10-inch 2-in-1 tablet made for throwing in a backpack and using on the couch. It's super thin at 8.3mm and is still a full computer despite the size. 
There are no fans, 9 hours of battery and even an LTE option, which I think needs to be more standard in all of these types of devices. For a machine starting at $399, this is Microsoft's new entry point to the Surface brand and I think they've done well positioning the device as a lightweight iPad competitor that can also do computer-grade activities.
Intel revived the Pentium brand for the chipset inside this device, with a Pentium 'Gold' processor that's actually pretty competitive on paper. Comparing with Apple's own A9X processor found in the iPad Pro today, it's a little slower on paper but competitive for the price point.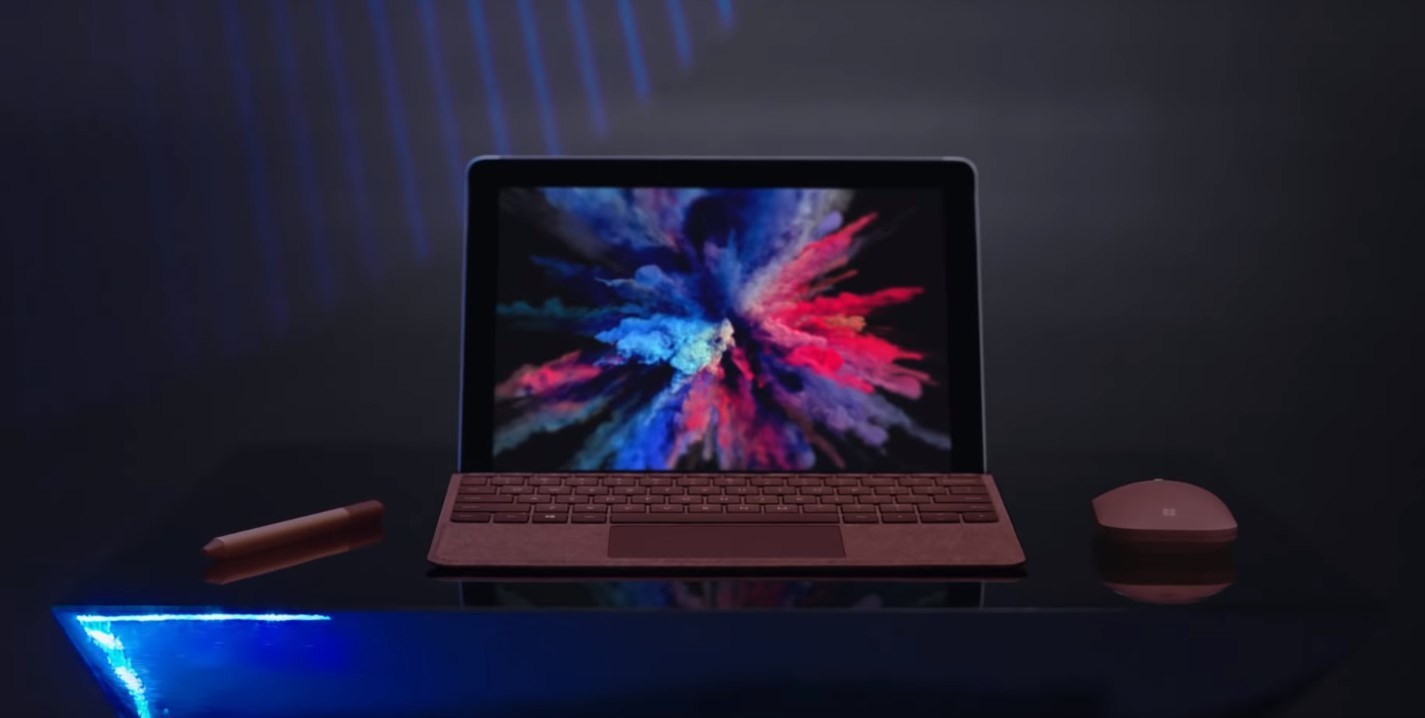 Out of the box there's no keyboard cover, just like the iPad, to make it seem cheaper and the device runs a special variant of Windows 10 'S' — which can only install apps from the Windows Store unless the user chooses to switch to the full version. 
The choice to bundle the limited version of Windows seems somewhat boneheaded on the surface, but actually seems like a decent play: the store has been built out immensely over the last few years and even desktop-class apps like iTunes, Spotify, SQL tools and so on are available there at this point. It's akin to the macOS App Store at this point, but with tablet apps as well as desktop apps and doing this pushes users to try it.
I'm already in the Surface ecosystem myself and like the look of the Surface Go because it's a mix of both worlds: a real PC merged with an ultra-portable but with LTE as well (even if that is shipping later). 
The form factor lends itself to a much more casual audience and I can imagine this selling extremely well with students, but what's not clear is if anyone is actually looking for something like this. If you're looking for this, you're also likely considering an iPad, but perhaps that's the point: an alternative.
It's good to see Microsoft still pushing with the Surface brand: it's a great family of products with an incredibly high bar of quality. By doubling down and actually competing with the iPad directly, it's good for all of us to have more than one horse in the race for tablets.
P.S - For a good TL;DR of this device, check out the launch video.
P.P.S - I want to know what you think about this thing, because I'm still divided myself. Jump into the community and let me know?
---