Flickr is back from the dead
Yahoo purchased Flickr for a reported $35 million all the way back in 2005, and ever since then oscillated between having a mild interest in the service and doing nothing with it.
Flickr has been something of a zombie for some time; it's still occasionally received features, but Yahoo definitely was not investing in it, leaving many wondering what would happen when Verzon acquired Yahoo and merged it with AOL/Oath in 2017.
Well, now we know. Flickr was acquired by Smugmug, which is a independent company that's been around since 2002. Smugmug is fully bootstrapped, and basically offers something similar: a place for your photos to live, albeit a paid service instead of free.
By acquiring Flickr, Smugmug is reviving a category that once showed a lot of promise. People love sharing galleries of photos, but that role mostly ended up with Facebook as it built out its photo product. 
If there's ever a time to build an independent alternative, it's now. Smugmug says it plans to build out Flickr's features properly, but the big question lingering is what will happen to the generous 1 TB of storage the company provided under Yahoo – which must cost a fortune to service.
I'm curious how this competes with more modern products, like Google Photos or iCloud Photos. Google Photos was a revolution because you could put unlimited photos in the cloud and search everything thanks to machine learning (I'll never get over searching "dog" and having every shot of dogs I've ever taken come up).
It's honestly great to see interest in photo services at least pop back up again. I love taking photos with my DSLR, but the tools we're stuck with (cough, Lightroom) and the ways to store that much data are archaic at best even today. 
Maybe if Smugmug redefines the model, and gets everyone to value long-term photo storage and sharing again, it has a chance. Maybe. 
Fun fact: Flickr was co-founded by Stewart Butterfield, of Slack fame. 
---
Google tries to breathe life into podcasts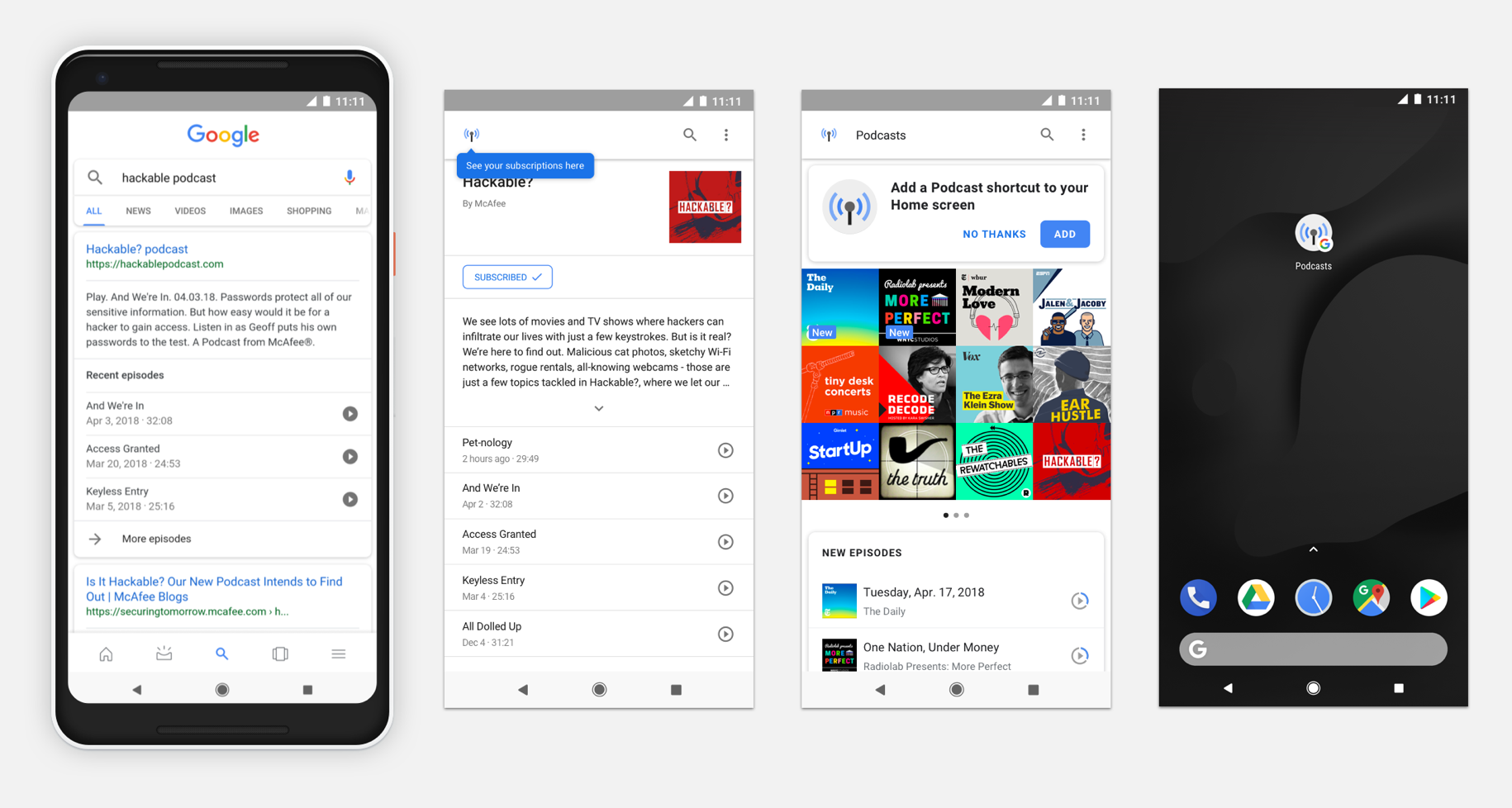 One of my frustrations with making Charged Podcast has been how backwards the podcast industry is. Apple remains the gatekeeper for podcasting, and everything hinges on RSS feeds that can be picky to get right.

Google is making a big move into podcasts with new deep integration with search and a native Android player. On top of that, they've built cross-device sync so you can play something on your phone and pick up where you left off from a computer or Google Home.
The big news is that search component. Until now, you had to apply to be listed in iTunes and that was basically make or break for your show. With Google's push, now podcasts can surface themselves simply through their website, and the search engine will know how to display and play them across devices.
What's interesting about Google's strategy is it's focused on discoverability through search, but it also built the features into the core Android Google experience, meaning all devices will get it without requiring a system update.
By doing this, Google is hoping "double" the size of the podcast industry. Given there's a few billion Android handsets out there, and they didn't ship with a podcast app until today, this focus might actually do it.
Given that Apple's attitude to podcasts has been an afterthought at best, this is a great change. By competing, I'm hopeful that Google will breathe life into an industry that's been begging for basic functionality for years.
---
Tab Dump
Are you ready for continuous real-time video feeds of Earth?
I'm not, but Bill Gates, Softbank and Airbus think we are. There's a satellite startup building a network of spacecraft to circle the earth and give views of anywhere, anytime, in real-time. It reminds me of The Circle, somewhat.
Google is spending a ton to compete in the smart home
Nest is almost a billion dollar business now, as revealed for the first time, but loses a ton of money as the company pushes to compete in hardware. 
While that's interesting on its own, I think it's more interesting to consider that Google is building a wider ecosystem for Pixel, Home and other devices that goes end-to-end, Apple-style, and it doesn't mind what that costs right now.
Valve acquired Firewatch maker, Campo Santo
If you haven't played Firewatch, do so. It's magic, and such a beautiful game.
---