Amazon casually reveals Prime statistics
For years, Amazon has kept one number deeply guarded: the precise amount of paying subscribers to Amazon Prime.
Yesterday, Jeff Bezos casually dropped the number into his annual letter — which is always worth a read — saying that the company has hit the 100 million mark:
13 years post-launch, we have exceeded 100 million paid Prime members globally. In 2017 Amazon shipped more than five billion items with Prime worldwide, and more new members joined Prime than in any previous year – both worldwide and in the U.S. Members in the U.S. now receive unlimited free two-day shipping on over 100 million different items.
This year, we get a bunch of other interesting numbers as well. Amazon now has 30,000 unique skills for Alexa, 4,000 smart home integrations and that more than half of all orders on the platform are now to small businesses, not just Amazon directly.
The letter always attempts to offer some insight about the wider industry and human nature, and this year is no different. My favorite insight was this, about people with high standards:
Do we first and foremost need to select for "high standards" people? If so, this letter would need to be mostly about hiring practices, but I don't think so. I believe high standards are teachable. In fact, people are pretty good at learning high standards simply through exposure. High standards are contagious. Bring a new person onto a high standards team, and they'll quickly adapt. The opposite is also true. If low standards prevail, those too will quickly spread. 
Amazon's enormous, and it's clear the company is still getting started — despite being in its 13th year. 
---
Events coming up
It's that time of year again! There's a bunch of big events coming up, starting in May, which feels far away but is just over a week from now. Here's the big ones:
Facebook's F8 developer conference: May 1-2
Microsoft Build: May 7-9
Google I/O developer conference: May 4
Apple's WWDC: June 4-8
E3 games conference: June 12-14
---
Tab Dump
An analysis of 87,000 headlines about Facebook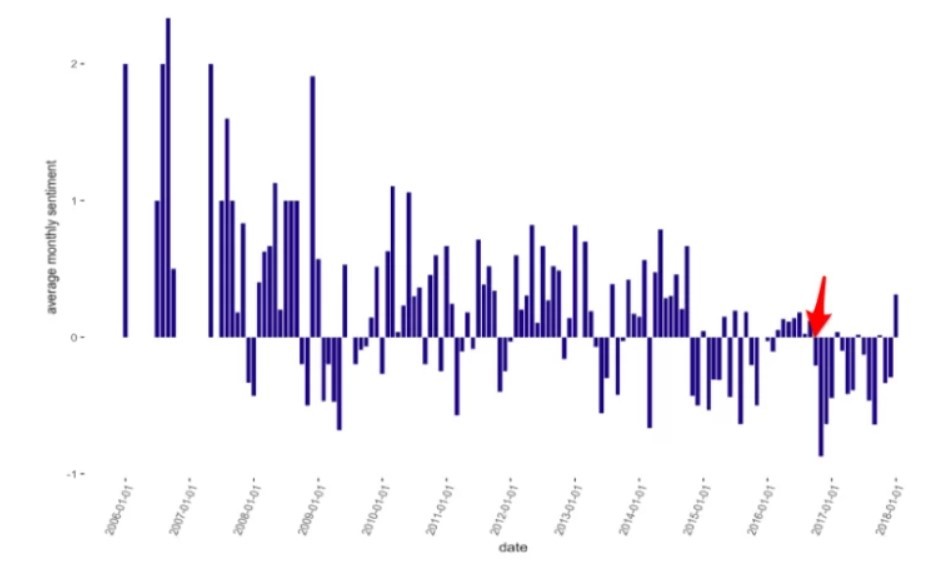 This fascinating BuzzFeed study looked at how the news media's sentiment about Facebook changed dramatically post-election.
Intel kills its amazing AR smart glasses
Facebook plans to make its own AI chips
Just like Google. Intel really missed this boat, too.
---