Samsung's Galaxy event: end of the line?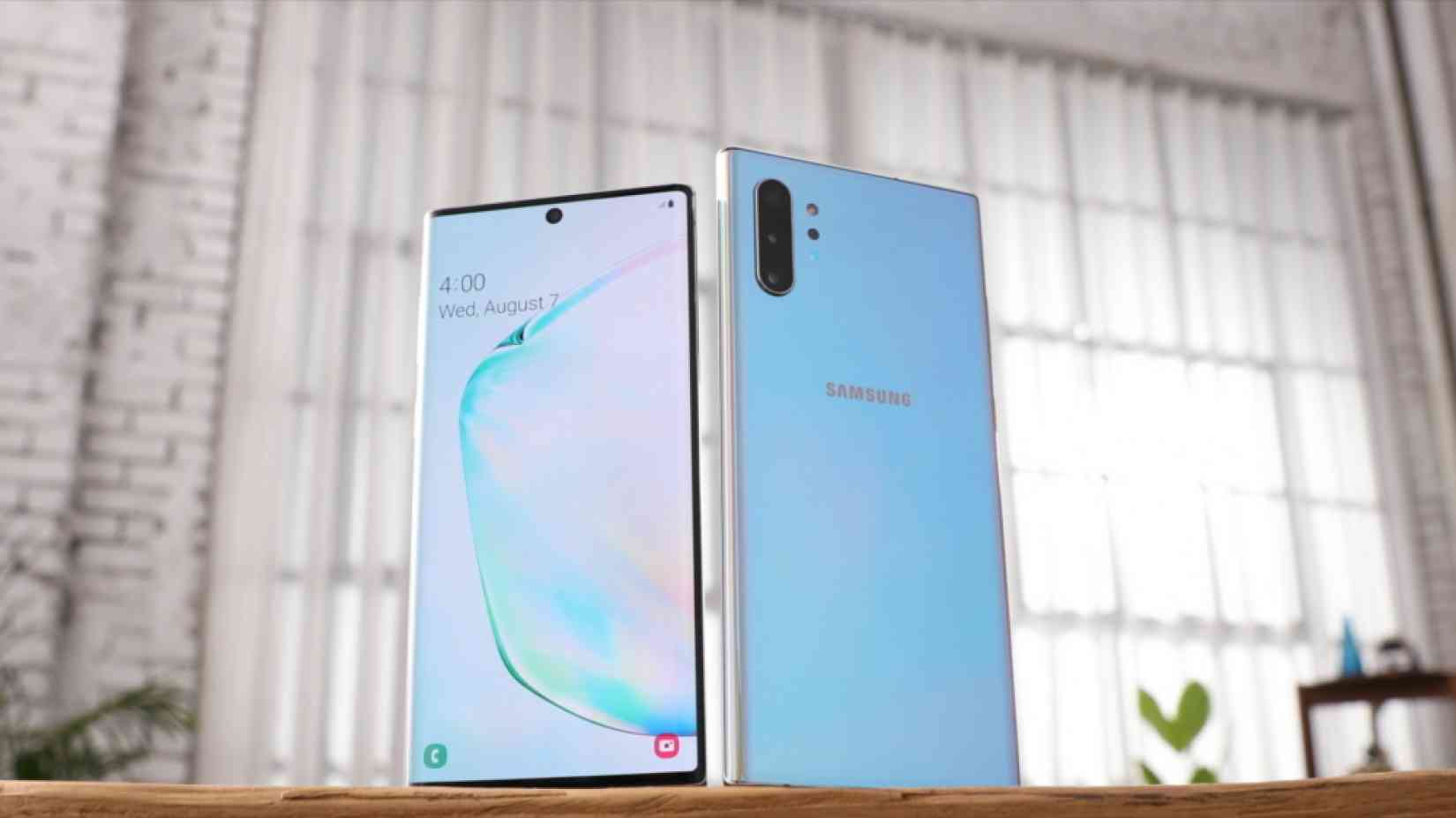 Pretending like peak phone hasn't already arrived is Samsung's schtick right now, and as it unveiled the Galaxy Note 10 yesterday, it was what you'd expect: a predictable phone, with no new strategy or plan to stick out from the herd of cheaper rectangles.

The Galaxy Note has always been strangely popular, especially given its larger size, and the Note 10 is about what you'd expect. A giant phone with 8GB of RAM and choices between 256GB or 512GB of storage—but they finally stretched the display to the outer edges of the device, opting for the camera 'pinhole' design rather than a notch.
If there's anything notable out of the event it's that the company dropped the 3.5mm headphone jack—it was one of the last holdouts—and deep integration with Windows PCs that allows controlling the phone from a computer, as well as full-on integration of Office, which many businesses might find interesting.
But, even writing this, I've basically fallen asleep. 
We're talking about a $899 phone in 2019, which has nothing that tries to push the boundaries, be it on price, hardware, or even interesting software. When there's the $350 Pixel 3a, or the boundary-pushing OnePlus 7 Pro for $669, it's hard to get excited about an iteration on the same old idea.
Peak smartphone means we're going to increasingly see this—there's just not that much space left for bombshell innovations each year, though I'd have expected Samsung to have more self-awareness given that it saw one of the highest sales drops of all time in Q1. 
Samsung cited "intensifying competition in the smartphone business" as a primary threat to its business model earlier this year, but the Galaxy Note event felt like it stuck its fingers in its ears, yelling, hoping to drown out the reality. HTC imploded gloriously because of a similar lack of awareness, always hopeful some future handset would revive sales, while never really changing anything.
While Apple is seeing slowing smartphone sales, it's already looking to its next business model in subscription services—which help make the iPhone stickier than ever for those that buy them. Smart or not, Apple sees the writing on the wall, while Samsung is stuck looking to the past. 
---
Tab Dump
Nintendo, Microsoft and Sony have partnered to fix loot boxes in games
In-game loot boxes changed the video game industry for the worst, and the math used to compute whether they should be given for free or if users would need to 'grind' (play endlessly) to get them, was opaque. The big three console companies are planning to force them to reveal this math, starting in 2020.
Instagram happily allowed a San Francisco startup, HYP3R, to scrape user stories and locations
The company provided deep access to a data analytics company, both by accident and intentionally, which was able to scrape location data, bio updates and even disappearing photos for over a year. Instagram's API was shut down after the Cambridge Analytica scandal, but apparently this company was left to its own devices, undetected, the entire time—ingesting one million posts per month.
Facebook is rebuilding Instagram's chat with Messenger technology
Before regulators step in and try to unbundle Facebook, the company is racing to deeply integrate them to the point of no return. On the surface, Instagram Direct won't change, but the backend will be rebuilt using Messenger's technology. 
What's perplexing about this is that identity on Instagram isn't so binary—many users have second, secret Instagram accounts (a 'finsta'), which they don't want to link to Facebook. But, if anything, this is revealing about how Facebook doesn't understand Instagram's premise at all.
Stock trading app, Robinhood, is coming to the UK

No-code website builder, Webflow, raised $72 million in funding
It's a fabulous tool, and reminds me of what I always thought Macromedia's Dreamweaver was going to be (of course, that turned out to be a nightmare). 
---