Slack, the new Microsoft Office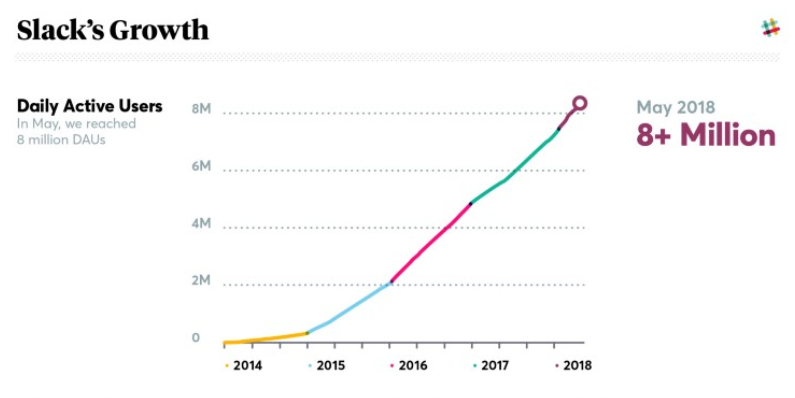 Today Slack raised another enormous $421 million round of cash, valuing the company at an incredible $7.1 billion, off the back of what investors call "strong progress in a very short time."

Investors clearly see Slack as the new workspace, a modern replacement for Microsoft Office and the surrounding constellation of services, and the Slack valuation has quickly grown as competitors race to build their own version of the tool. 
Slack is vastly ahead of the competition, as well. The last numbers have it pegged at 8 million daily active users, up against Microsoft Teams' 200,000 monthly active users, and has even subsumed the only remaining competition, Hipchat.
As it gains steam, Slack presents a threat for Google, Microsoft and others creating cloud productivity tools. It only makes sense that Slack eventually will roll in features like basic word processing and spreadsheets, which would make it even easier to convince workplaces that it's a full Office replacement.
Everyone has been trying to build replacements for email and social tools like Yammer for years, but Slack has done a great job of balancing simplicity, complexity, and a coherent enough sell to customers that they need it as well as whatever they're using today, making it a trojan horse for future service expansion. 
Why this matters: Given that the company is up against Microsoft and Google, amassing a war chest of capital Slack can use to stick around for the long haul, even if it's not needed in the short term, is a wise decision. It means the company is able to ramp up quickly as competition intensifies, and frees it up to play in a game of cloud giants that will be long-winded.
---
WeTransfer acquired a once-hot startup; now what?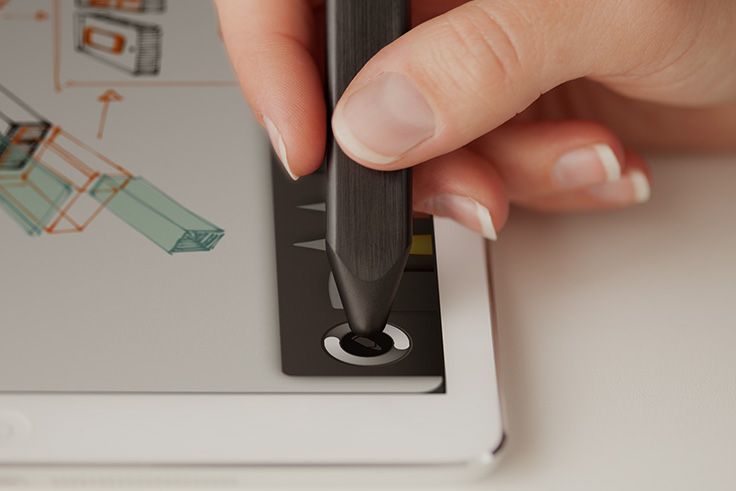 Years before Apple came to market with the Pencil for the iPad, FiftyThree beat the company at its own game, with a custom stylus and dedicated apps of its own.

In 2011, the company built a beautiful, simple app called Paper, and a follow-up the next year called Paste for presentations, as well as its own stylus, called Pencil. In a world where apps come and go, I had frankly forgotten FiftyThree still existed, but it's now been plucked up by file storage company WeTransfer.
The acquisition is interesting for a number of reasons, but it raised a question for me: why is WeTransfer, a company that lets you send files places, acquiring this? It seems the answer lies in yet another file transfer company: Dropbox.
As Dropbox matured, and the platforms started including its basic features as a part of their operating systems for free, it faced a pivotal moment: how do we keep growing our service, and make it useful beyond just file storage? 
The company initially had a sort of panic moment, acquiring Mailbox and later killing it when it realized how hard email is, but eventually found its way into the cloud office suite space again with Dropbox Paper, a fantastic word processing tool in the cloud, as well as a number of other tools.
Irony over WeTransfer and Dropbox both now building products called 'Paper' aside, WeTransfer seems to face similar questions. For now, it has 40 million people sending files to one another every month, but as that becomes increasingly commoditized, the company needs to build its own castle in the cloud to keep people locked into its services.
Acquiring FiftyThree appears to be a push to own the narrative around creatives, and build tools specifically geared toward that audience, rather than generic tools like word processors. In theory, WeTransfer could become the platform of choice for creatives in the same way Adobe Creative Cloud is today, albeit built on modern tooling.
Where Dropbox failed to actually materialize much from its acquisitions, WeTransfer may stand a chance with a specific focus on creatives, rather than reaching everyone with a more generic tool.
We'll see how it pans out, but the parallels between Slack's dominance as a tool across productivity and these types of acquisitions are interesting, as the single-purpose tools of old look to build out their defences before larger platforms eat them whole. 
---