Slack acquires HipChat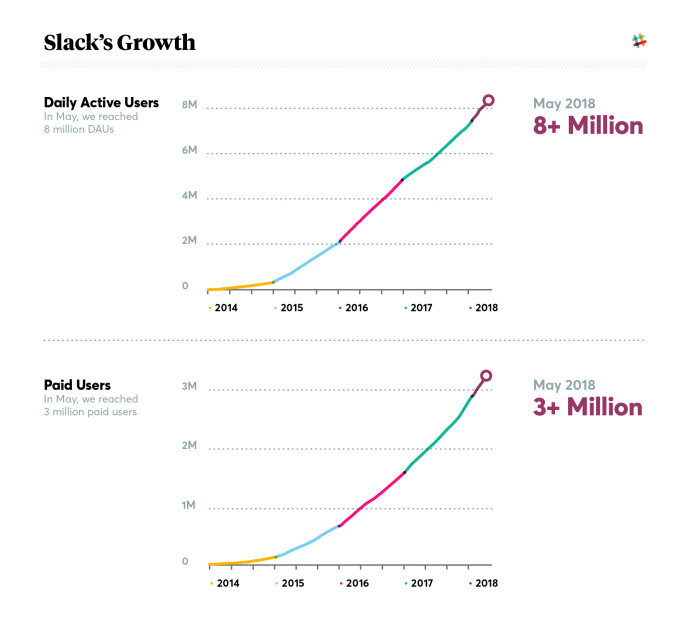 In crossovers I didn't expect to write about ever this week, Slack has acquired HipChat from Atlassian. That's right, Slack did such a fantastic job dominating the chat market and building a chat tool that its biggest competitor is giving up in exchange for long-term payments from Slack.

I don't want to hype this acquisition too much, but it's a beautiful power move by Stuart Butterfield, Slack's CEO, that'll pay dividends for years: the competition is essentially being subsumed and Atlassian is even paying Slack for the privilege in return for a small stake in the company. 
Until Microsoft debuted Teams in 2017, Hipchat was really the only alternative to Slack and just wasn't up to the same level of user experience.
What concerns me about this acquisition is that it kills all competition in the space almost immediately. Slack is big, there's no denying that, and the Atlassian deal means that both Hipchat and Stride, another Atlassian chat tool, will shut down gradually over the next two years. 
For customers, that means shifting to Slack whether they like it or not.
It also kills one of the few on-premise solutions for chat. Hipchat allowed customers to run it on their own servers, while Slack does not, for those who can't use cloud services like banks, governments and so on. These customers are essentially left in the lurch, and must look for something new (the most promising option appears to be open-source startup Mattermost).
This is a fascinating development in a space that I think of as the 'next' office suite that goes beyond just email. Today we have Office365 and Google Drive, but Slack is building beyond that already, to a new type of productivity suite that lives chat-first, email-second. 
With moves like this acquisition it feels like the early 2000's when Gmail launched for the first time and eventually became the new norm as consumers came to expect it from their workplace, birthing G Suite. 
It feels to me like we're seeing a new platform being built, piece by piece, and the pace at which Slack is building its empire is impressive. To compete against giants like Microsoft, which is investing heavily in Teams to compete with Slack, it needs to be able to keep this up.
---
Banking-as-a-Service
From Stripe we get one of the most impressive new services in years overnight: credit cards, and soon banking, as a service. Called Issuing, Stripe is essentially offering the ability to create credit cards (both physical and virtual) with an API.
This thing is wild, because the use cases one can dream up when credit cards can be spun up over an API are endless. For big enterprises, being able to generate on demand credit cards for employees, manage them via a single API and automatically destroy them when the time comes would be useful, and possible, with Issuing.
It could also support new business models. With these Stripe APIs, a business issuing cards programmatically could restrict purchases to a particular category of goods (an Uber credit card on the fly, anyone?), or build a super-simple way to protect a real card number by using these virtual ones as a man-in-the-middle.
It's so crazy it seems impossible, but I think this service is a step on the road for Stripe to be the new payments infrastructure for the whole banking system, and eventually, maybe its own bank. It's a big move because Stripe will begin creating physical visa cards with custom designs, over the internet and even ship them to users.
To do this in the past required a complex relationship with both payment providers and a credit card network, like Visa or Mastercard, then the whole infrastructure to issue, deliver, manage cards and so on. Stripe has gone the whole way and reduced that to a bunch of code, and I'm excited to see what people actually do with it.
---
Tab Dump
#1: Facebook actually banned Infowars, for thirty days, after four warnings
This comes following a showdown in which CNN accused Facebook of unfair treatment of these types of pages, which get away with a lot with few repercussions. 
#2: Google's smart displays got thorough reviews yesterday
From reading the roundups, it seems like Google Home should have always had a screen. I've been waiting patiently to order that Lenovo smart screen, but a little birdie tells me it's worth waiting until at least the next Google Hardware event... ;)
Also, Yahoo took a look on video inside Google Assistant's personality division yesterday. Fascinating!
#3: Spotify's earnings are in and there's two things to know
First, it has 83 million paid customers, roughly double that of Apple Music despite what dubious reports have claimed in the past. Second, it's doubled its losses to €394 million this quarter. I... do wonder how long it is until it really starts going after revenue aggressively here, that doesn't seem particularly sustainable.


---