The company making exercise hot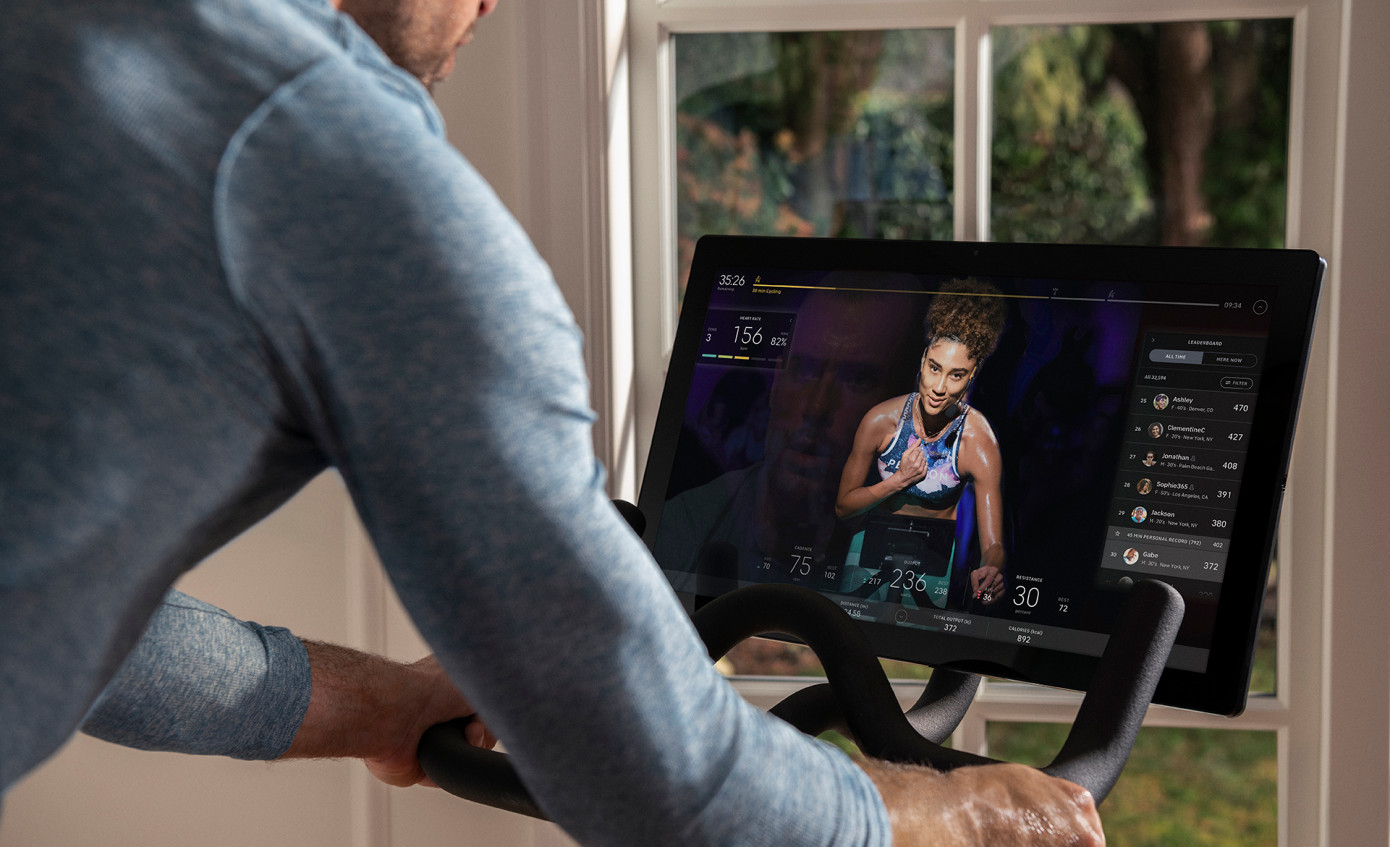 You could be forgiven for missing the craze around Peloton, a 'smart' exercise tech company that seemingly rose to fame out of nowhere, hocking $4,300 treadmills and $2,400 exercise bikes that come with subscription models. It, almost single-handedly, has revived a largely neglected space: exercise at home.

Peloton was founded in 2012, and has raised almost $1 billion in capital from investors, with simple but transformative positioning: building ultra-smart, actually fun to use exercise equipment for the home. 
The smarts in those machines is what really seems to make them stick: buyers can do live classes, in high definition, on its built in touch-based LCD screen, as well as a dizzying array of customized pre-recorded routines. The transformative part of this—for the business model at least—is the $39 per month subscription service, which is all but required to get the most out of the machine.
By building the machine, and a 'habit-loop' with live classes/high quality content, Peloton essentially can get endless, addictive revenue out of users... who swear by their devices and become complete fanatics when it sticks. 
The people I know who have one have transformed themselves where they weren't interested in exercise before, and that's fairly impressive (public reviews back up this enthusiasm too). One could argue that making running and cycling a truly luxury good is awful, but bringing fitness to more people is good regardless of cost.
Yes, they're made for the wealthy, definitely, and their products are targeted at a very particular, deep-pocketed demographic, but it appears to be working as the company gets ready to go public so early. We don't know the terms of the IPO yet, but it's joining the rush to IPO with three high-end pieces of hardware now available (including the recently released 'smart mirror').
Given that Peloton has two revenue streams, both in up-front purchases/recurring revenue, a fanatic fan base, and it's yet to venture out of North America at all, the details of its financials will either be outright awful or refreshingly profitable. Stay tuned!
---
Tab Dump
YouTube isn't enforcing its own rules against hateful content, and it's playing out in a messy, horrible way
14 years into YouTube existing as a service, the company still has no idea how to best moderate its platform. Instead of taking down hate speech targeted from one user to another, the company first decided it wasn't hate at all—despite very clear bigotry—then decided removing monetization was the only action it would take. Meanwhile, the user being harassed...gets even more harassment. Then, to satisfy (and perhaps deflect) it announced a ban on supremacist content, hours later.
How Apple's new 'Find My' feature finds your things, privately, with other people's devices
This is a very, very cool piece of technology that actually might help people recover their stolen stuff much more often. Or, terrifyingly, it might lead to more stories like the murders that have resulted from going after stolen goods. Even more details available here, too, on how it works.
Google is appealing its antitrust fine over 'unfair' ad practices
Out of all of the antitrust filings, this one felt the most border-line to begin with, and was based on years-old practices that were quickly corrected when pointed out. The fine is $1.7 billion—which is a drop in the bucket for Google—but it plans to fight it.
Scooter startup Bird is trying to acquire scooter startup Scoot
Pokémon Sword and Shield will launch on November 15th
Arguably the most important news of the day.
---