The next Xbox will focus on game streaming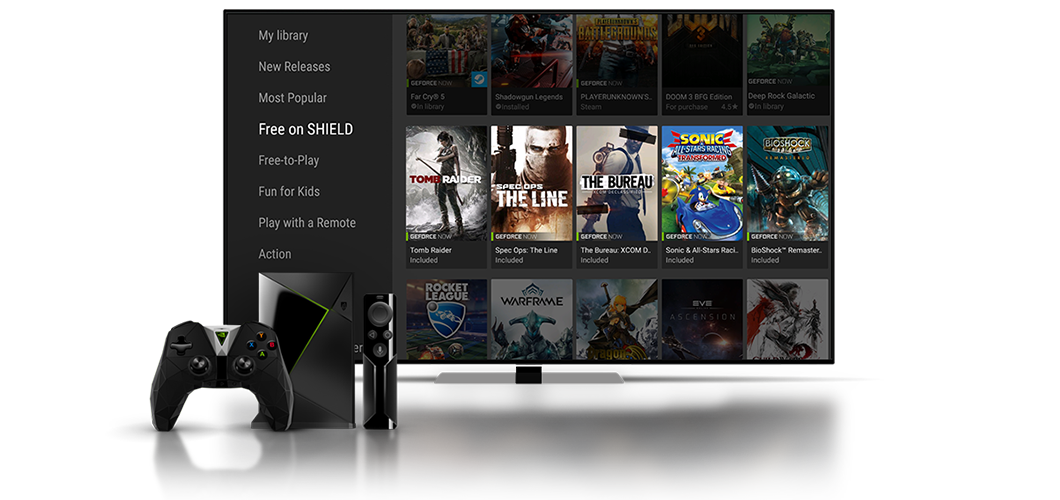 It's still years away from sale, but Microsoft is working on a new console to bear the Xbox name that doesn't have the powerful hardware we've come to expect from gaming devices. Instead, it's a thin-client that streams games from the cloud in real time.
Cloud game streaming has been the gold standard for years, because it does away with many 'problems' such as the need to replace a gaming console every 3-5 years to keep playing the latest games. By delivering games through the cloud, users get the best graphics performance possible.
There's other great reasons for them to do this too: such services require a subscription, which means monthly recurring revenue, less chance of piracy, and, best of all: no need to create physical games.
Many companies have tried and failed at this in the past. OnLive, a device touted as a  'console killer,' launched in 2009 to much fanfare and promised to allow gamers to play the latest games without needing to keep replacing devices. 
The reality, unfortunately, is that latency turned out to be a huge problem for OnLive, and the service never launched outside of major cities where the company could build data centers close to users. Ultimately, after more than a decade of working on the idea, OnLive shut down in 2015.
If anything, OnLive was ahead of its own time. The cloud was a fledgling platform in 2009 when the company launched, and Amazon Web Services had only launched a basic version of its EC2 platform at that point. Now, there's a on-demand, high-performance global cloud from three major companies, and the time seems right.
Competition is already heating up, and Xbox won't be the only one. Sony actually already has a service today called PS Now that allows access to a back-catalogue of games from PlayStation on PC and PS4, built from the remains of OnLive's technology. 
What's next is ditching the dedicated hardware altogether.
Nvidia, unsurprisingly, has been working on cloud gaming for a long time, with a service called GeForce Now in beta that allows streaming of any game to a Mac, Windows PC or Android TV. Unlike OnLive, Nvidia's service has received positive reviews.
Google plans to throw its hat in the ring as soon as the end of 2018 with a dedicated piece of hardware and a service, codenamed Yeti, built on top of the Google Cloud platform. Microsoft's forthcoming service would do something similar, and the company thinks it's solved the latency problem with some clever new inventions related to the translation of input and collision detection locally, but time will tell.
If the industry rumblings right now are any indication, the way we think of gaming consoles is going to completely change soon, and they might start looking more like the Nintendo Switch; low powered, portable, and always-connected to make the most of the giant computer someone else is looking after.
---
Tab Dump
BitTorrent comes full circle, gets acquired by blockchain startup
Not to be confused with the torrent protocol, BitTorrent the company was founded in the earliest days of peer-to-peer technology and actually maintained the technology for a long time, as well as sell torrent clients like µTorrent. 
14 years old, BitTorrent struggled to make money off of its services (surprise, you made something that appeals to pirates), and had pivoted to things like original content, video services, syncing tools and so on. 
Now, it's come full circle and has gone to a blockchain startup called Tron that, like other cryptocurrency startups, does something. 
Departing Facebook Security Officer's Memo: "We Need To Be Willing To Pick Sides
It's a shame that Alex is leaving facebook, simply because he seems to be the only one with his head on right:
"We need to build a user experience that conveys honesty and respect, not one optimized to get people to click yes to giving us more access," Stamos wrote. "We need to intentionally not collect data where possible, and to keep it only as long as we are using it to serve people."
Apple patches heavy throttling in the MacBook Pro (warning: autoplay video)
According to Apple the 'heavy' throttling that many users saw on the MacBook Pro was a coding mistake, and a patch should fix performance. It explains why the throttling was so heavy-handed, but conveniently dodges the reality of the thermal envelope that will eventually throttle anyway.
---