Textbook company, Pearson, hacked
13,000 school and university accounts, with details of thousands of students, held by Pearson were breached in the U.S. in yet another awful data leak:
Pearson was notified about the cyberattack by the Federal Bureau of Investigation in March, according to a person familiar with the matter. The breach affected more than 13,000 school and university accounts, some containing information—such as names, dates of birth and email addresses—on thousands of students each. Who perpetrated the hack is still unknown, the person said.
Not only is this mortifying—the company knew about the breach for months without notifying users until now. Under Europe's GDPR regulation, the company would have been fined for this, but the U.S. still has no proper privacy legislation in place to encourage disclosures. 
---
Cloudflare plans an IPO
I'm consistently surprised by a small handful of companies that still aren't public, such as Cloudflare and Stripe—but the former is finally doing it, according to Crunchbase.
Cloudflare is part of the fabric of the internet, and it's a genuine no-brainer investment in my mind: they're building tools that are genuinely useful to make hosting a small (or enormous) website much easier—I use their paid products to help make the platform more stable.
According to some data, Cloudflare has more than 79% of market share for its 'reverse proxy' service, which sits in between your hosting and domain name, and takes a few minutes to set up. Not bad—but I'm curious how many of its customers are on their surprisingly generous free tier.
---
Tab Dump
European fintech startup, Revolut, is launching simple stock trading
Finally!

Cisco will pay $8.6M to settle claims it sold knowingly broken video surveillance tech
It takes stones to sell hardware that has a known software security flaw in it, and then cover it up, selling it to the government... 
IBM fired as many as 100,000 workers to "boost appeal to millennials"
If it weren't already enough to be an awful company, IBM targeted employees to fix its "seniority mix" with rolling layoffs over the space of years to try and hide what was going on. 
Spotify's paid users are over 108 million, with 232 million monthly active users
The Swedish music streaming company is still growing well, and it's almost double that of Apple Music's 60 million subscribers. A lot of the growth is driven by interest in podcasts—which grew 50% in the last year—and it's getting better at securing record deals reliably as well. This is a tough space, but they're really starting to prove they can play this game against the giants. (Full disclosure: I'm contracting with Spotify's design systems team to help with words, but have no stake in the company!)

Fortnite season 10 starts today
Beautiful read: A night under the stars—visualizing overnight stays in US National Parks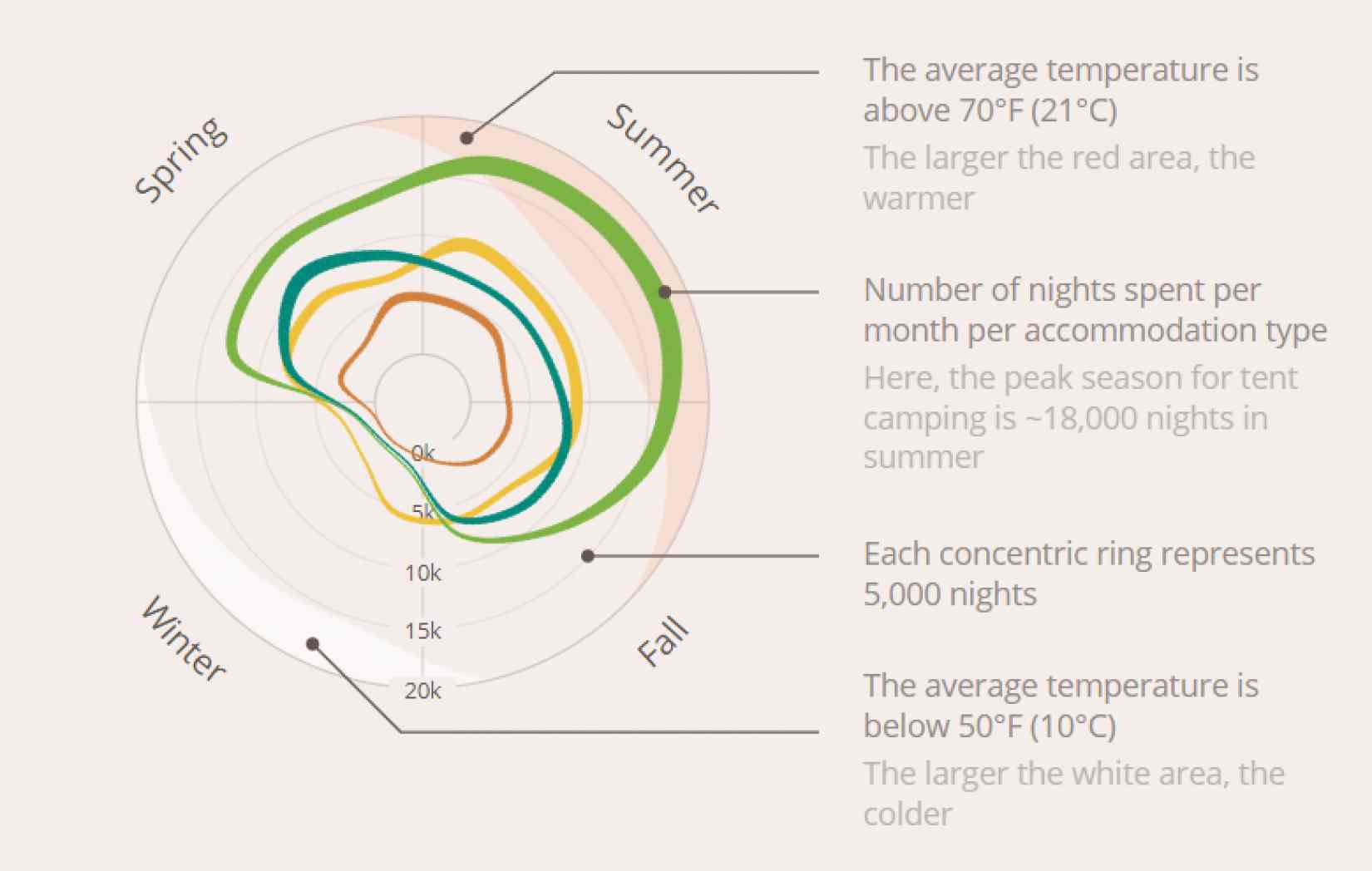 ---