WeWork and Slack join the IPO run
If you found yourself thinking there are a lot of public offerings from technology companies in 2019, you might be surprised to learn just how many more are still on the horizon in the coming weeks.
The 'We Company'—the new, very bad name for the company that owns WeWork—has joined the run for the market as it files confidentially to debut in the coming weeks. While we don't have official numbers yet, leaked data says it had net losses of $1.9 billion on revenue of $1.9 billion in 2018.
It's fairly rare to see a company losing so much cash and trying to go public these days—but WeWork needs the money as it runs an incredibly negative free cash flow business, taking on expensive debt in 2018 to cover its growth plans. In other words, the business seems pretty weak.
Slack, however, filed a much stronger move to go public on late Friday. It's an impressively healthy business, with 88,000 paying customers that almost never churn—an impressive feat—which brought home about $400 million in revenue in 2018, up 110 percent from the year before.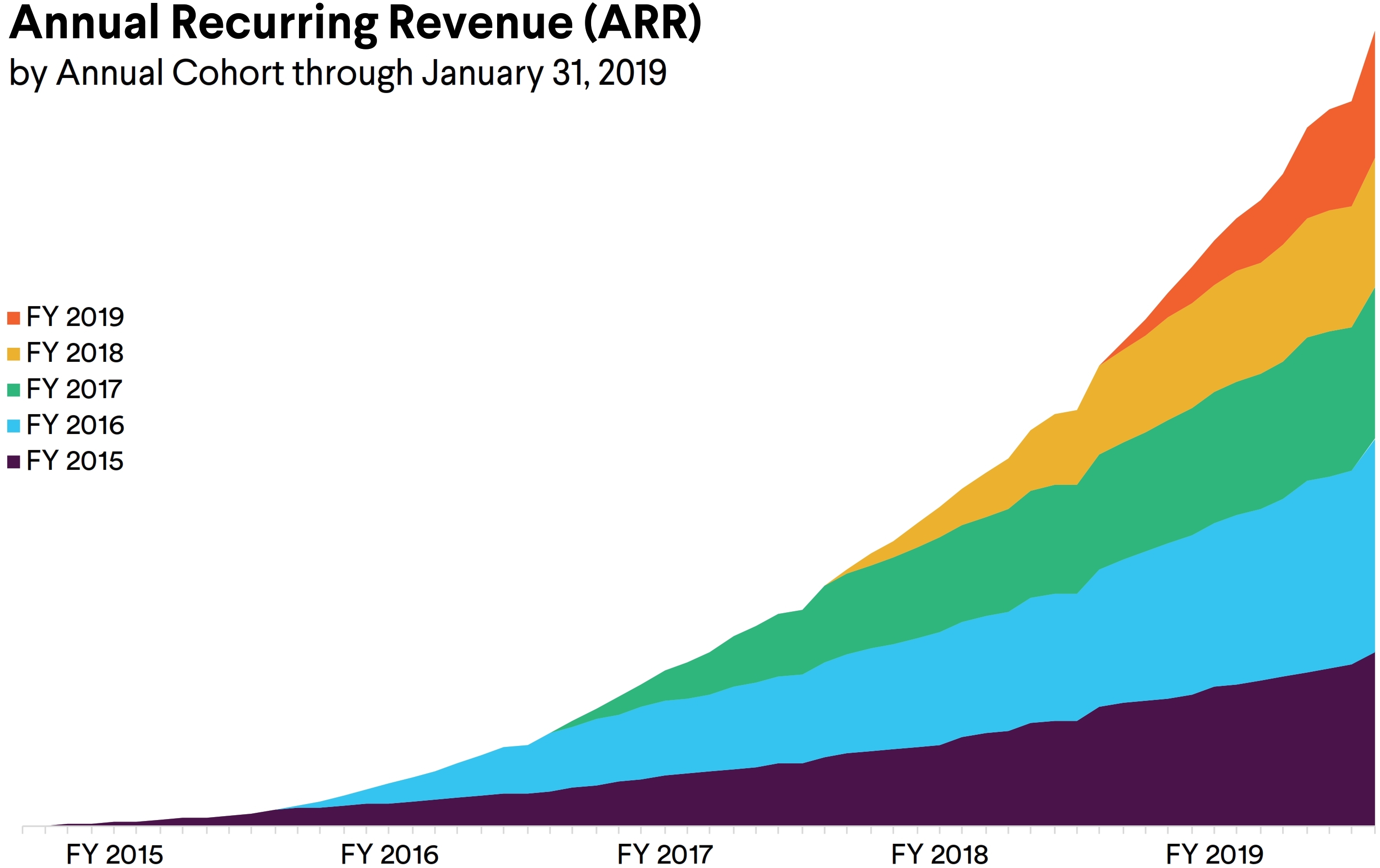 On the user side, Slack touts 10 million active daily users—it still has a generous free tier that 500,000 organizations make the most of. All in all, Slack has lost almost consistently $139 million a year, which seems to indicate it plans to grow revenue rapidly rather than bother narrowing those losses.
What's interesting about Slack's plan to go public is, like Spotify last year, it will list directly on the market. It's only the second company to do so, and it's a risky proposition as Recode points out: the company simply isn't as well known as Spotify was, making it harder to gather investor interest.
With so many companies going public—Slack, Pinterest, Lyft, Uber, WeWork, Zoom and so on—you're probably wondering why there's a sudden gold rush. There's a number of theories about the run for the exit button, most of which center on the belief that each of these unicorns is worried that the cash will run dry before they can hit the market.
The concern, largely, isn't exiting as fast as possible, but what happens if a company misses out on a fresh injection of investor capital. Almost all of these business have commonalities: they burn a ton of cash, fast, and are late in their fundraising strategies. 
Simply put, if they aren't able to go public now and the market freezes up, they will likely struggle to raise significant cash on favorable terms for months, if not years. Investors were already spooked in 2018 as tech growth slowed, sending indexes spiraling in November—but they've since timidly recovered.
There's lots for investors to worry about. Smartphone sales are slowing, reliably, for the first time in history—indicating that the current boom is over. Hardware revenue is drying up, and the next platform hasn't arrived yet. AR and VR, along with autonomous vehicles, are the biggest paradigm shifts we can see on the horizon, but they've turned out to be years away.
It seems that the smart money is running for the door while the going is good. But, with so many unicorns rushing through, the question is who the door will end up slamming closed on—leaving them scrambling for cash.
---
Google signals 'headwinds' for smartphones
The bet on Pixel at Google was a big one that the company knew would lose money for years—but it was also viewed as critical to the success of its hardware efforts in the home. Now, the company said that "year over year headwinds" have caused Pixel to struggle with sales in an already-slowing market.
What's fascinating about this small note in a larger earnings call is how it's been interpreted—many journalists are saying that the Pixel is at risk of being killed as a business, or that it's a failure. 
I think quite the opposite; Google is signalling that it's a bad bet to only play in premium smartphones, and given it plans to introduce a cheaper version of the Pixel 3 at the I/O developer event next week, it's doubling down on phones across price points.
From what I've been able to gather, Google is generally happy with the Pixel's performance internally and it's viewed as a bet in a similar vein as Amazon's Kindle e-reader: a loss-leading device that showcases the best of Android and Google software. 
Even if that loses money, the company burns so much cash on bets like glucose-reading contact lenses and self-driving cars that it's a blip on the radar—and Google knows the importance of not ceding control of Android entirely to third-party manufacturers.
The plan was always to build at least five Pixel devices—because hardware development life cycles are long, slow and expensive, with results in the market being much slower burn than other businesses. 
Pixel 4 hardware has been signed off for the better part of a year, with a release date in October 2019, and I'd bet that Pixel 5 is likely about to reach finality as well, despite it being scheduled for 2020. 
It takes that long to test, develop tooling and get the various other bits in line for a launch—so the idea that it might die any time soon is fairly far-fetched. 
---