Seeing inside Uber as it goes public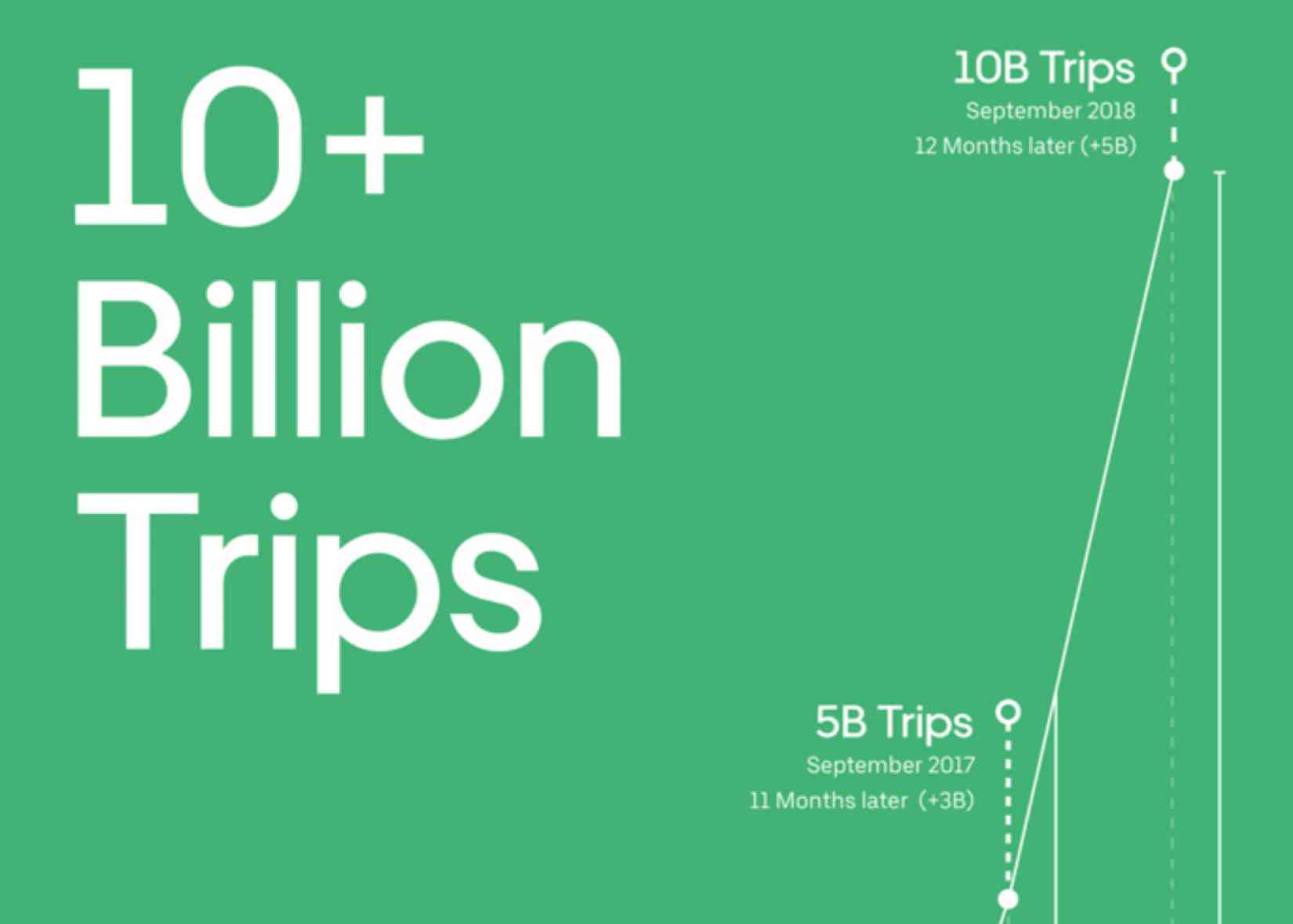 Uber filed to go public on Wednesday, in what's set to be the biggest IPO of 2019, providing a peek behind the curtain. 

The S1 filing, which details all of the good and bad of the business for investors to make a decision, is hundreds of pages long. Let's break down to the most interesting pieces of insight I've dug up from reading it:
10 billion rides have happened on the Uber platform to date—notably an exponentially higher number than Lyft, which has seen a total of 1 billion to date.
Uber grew net revenue from $3 billion in 2016 to $7.9 billion in 2018 and $11.2 billion in 2018. An impressive amount of growth, but notably slowing down as it got huge.
In 2018 it had an operating loss of $3.033 billion, but a net loss of $997 million—which makes it worth noting that the company's new CEO has done well, as those losses are shrinking quickly as time goes on. 
Uber's ride sharing business brought home over $9 billion, about 80 percent of its revenue, but Uber Eats is surprisingly strong as well with $1.46 billion in revenue last year. 
More than 74% of Uber's ride sharing trips were performed outside the US, which really shows the market Lyft missed out on (or capitalized on) by staying only in North America.
The company grew from 159 full-time employees in 2012 to more than 22,000 in 2018, an unprecedented hiring rate that it expects to grow about as rapidly for a number of years. 
Unlike almost every other IPO this year, Uber appears to focus on its own datacenter infrastructure rather than signing exclusive agreements with cloud providers. Lyft revealed it has an agreement with Amazon Web Services to spend $300 million, and Pinterest committed $750 million—Uber buys its own hardware.
The S1 filing mentions autonomous vehicles 110 times, noting that while the company has 250 self-driving cars and invests in them heavily, ultimately drivers won't go away any time soon. Uber says that there will be a "long hybrid period of co-existence of Drivers and autonomous vehicles" and that drivers are a "critical and differentiating advantage" for the company.
There are plenty of other nuggets in here, like Uber labelling Apple a 'autonomous vehicle competitor' and that it may find itself facing issues given that Apple also runs the App Store. We also learned the company owes $17 billion in liabilities it'll have to pay off at some point. 
With all of this in mind, Uber looks set to place in the top ten for largest IPOs of all time in the US, alongside juggernauts like AT&T and Facebook. That means Uber has big shoes to fill and a lot of complicated shuffling across the board to continue scaling the business efficiently.
As Uber prepares to go on tour for this offering, we'll hear more about its business and vision for the future, along with when it expects to actually hit the market. Stay tuned for more from the S1 once the hype blows over.
---
Disney offers a peek at its streaming service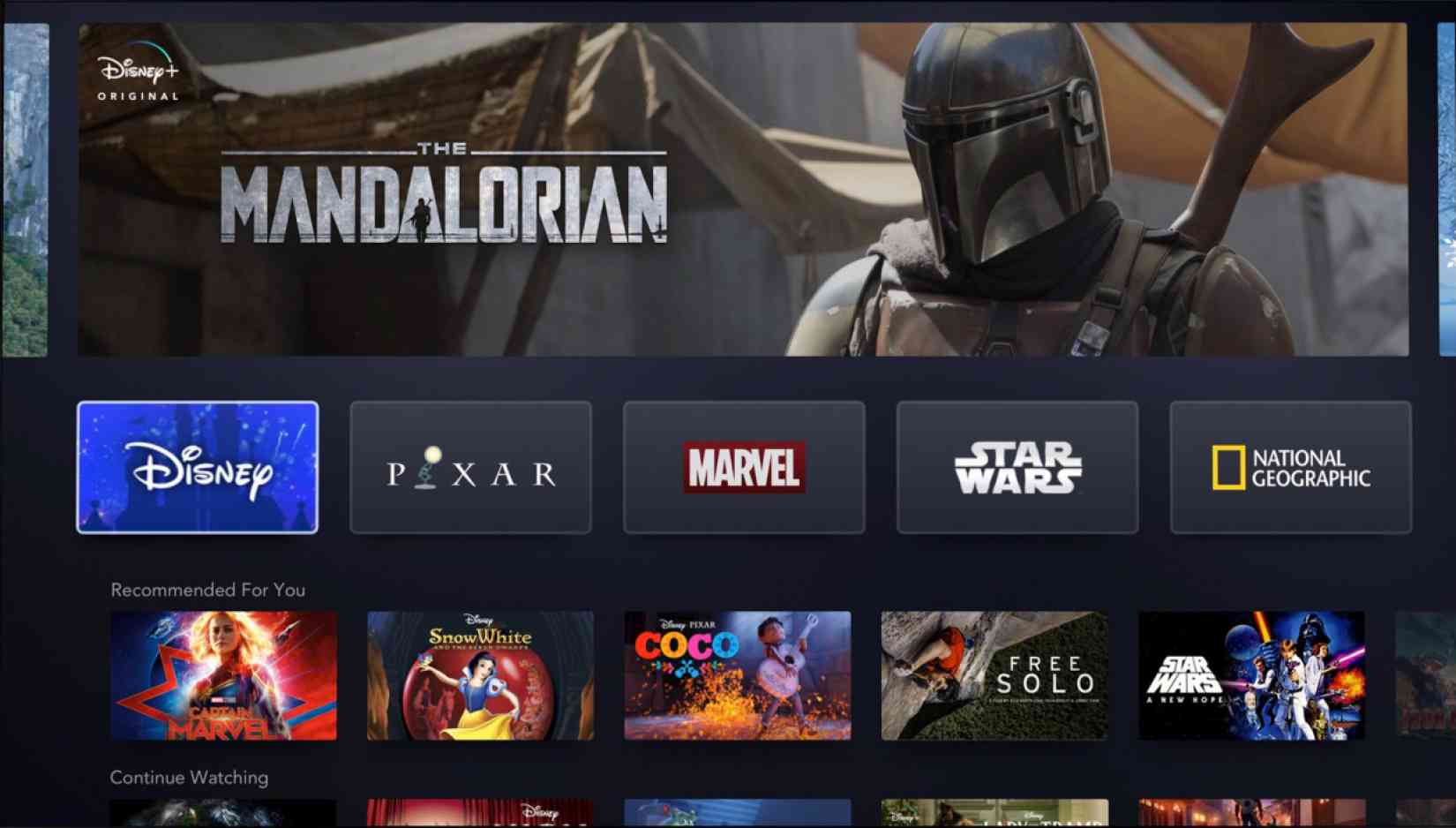 Disney's big streaming service is arriving this year, and we finally know the details: you'll be able to get it in the US for $6.99 a month(!) on November 12th on smart TVs, web browsers, mobile apps, and basically anywhere else that has a screen.

It's not a surprise, but the offering is wild: Disney, Pixar, Marvel, Star Wars, and National Geographic, all in a single app, in full 4K HDR, with offline syncing. If Netflix wasn't shaking in its boots already, they may be now, as Disney prepares to pull content from every other service once this launches. 
We don't know exactly what content will come to the platform, but Disney has reiterated that it'll end the vault program in time for the launch, meaning it'll launch with an array of old and new movies that have historically been hard to find.
What's wild, however, is that price point: $6.99 is a compelling and a realistic sell for a new service: Disney will have far less content in its platform initially as it's limited to titles it owns, so the price point reflects that in context with Netflix's. In the US, Netflix costs anywhere from $9 (no HD) to $16 (4K HDR). It almost seems like a no-brainer to add Disney to the mix at that price point—and it can always raise the price later.
What changes that even more is Disney is mulling either combining Hulu's content into the subscription service as well, or launching a subscription bundle that lowers the price of both, which then makes for a compelling reason to consider cancelling Netflix, rather than simply complement it.
There's a catch to all of this: it's US-only at launch, and will drip out into other markets. They've said that Europe will see a release in "late 2019 or early 2020," followed by Asia-Pacific between "fall 2019 and fall 2020," then, last but not least, Latin America in fall 2020. That's a long and perplexing release plan, but it promises to launch globally in 2021—with a library that's largely the same regardless of where you are.
The good news is that this streaming service isn't just vaporware, it seems, but the bad news is that some of us will have to wait longer. Combined with the news that YouTube TV is raising prices, streaming digital content is starting to look a lot like a cable bundle of old—but Disney has differentiated itself by not being fickle about price tiers or streaming quality restrictions.
What's next is proving Disney can actually execute on the technical chops for this. It's no easy feat to scale a streaming service to millions of users, and I remain skeptical it'll be stable at launch, but I'm also happy to be surprised. 
---