Zuckerberg faces European politicians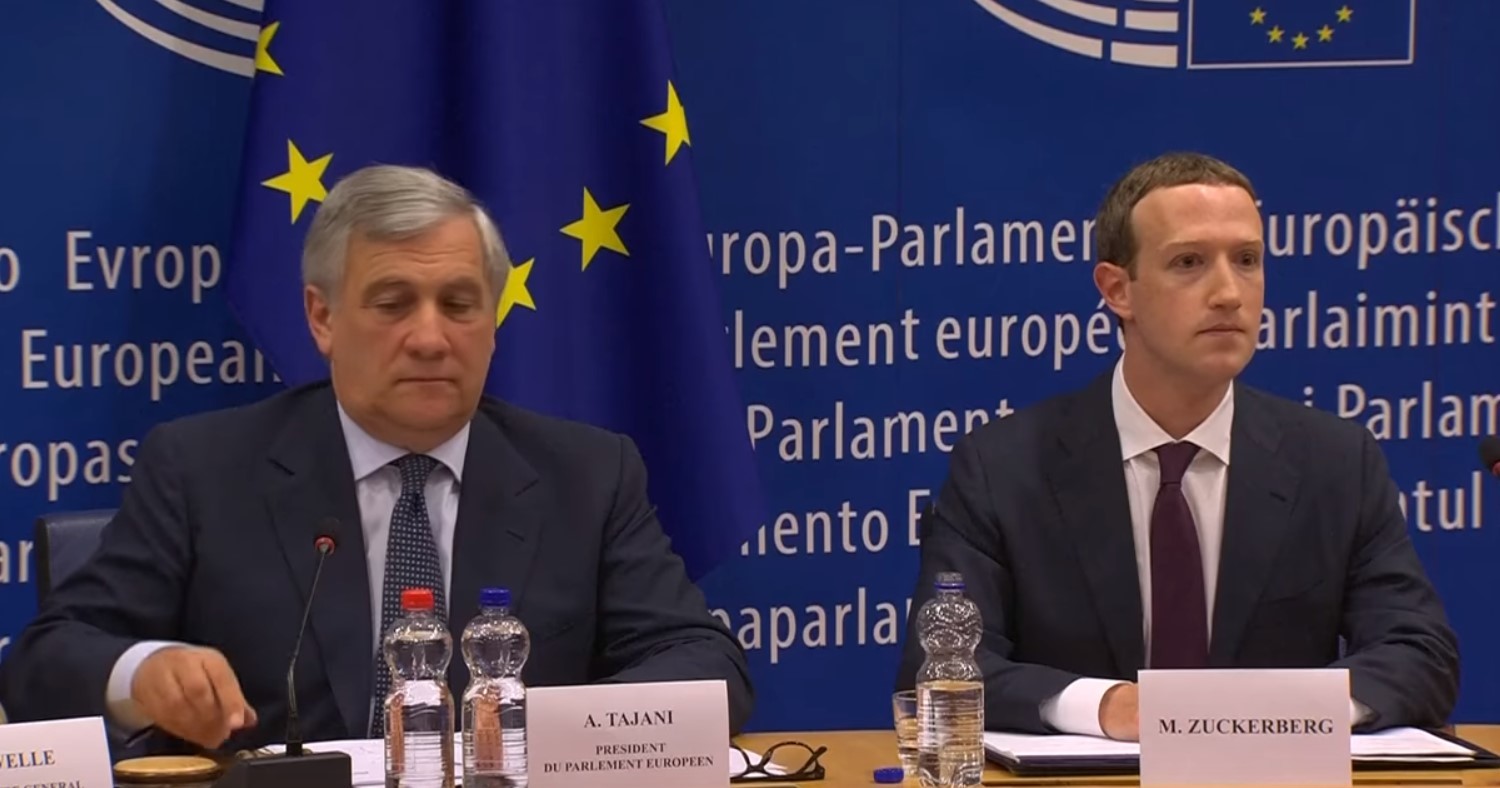 Last night, Zuckerberg faced European Parliament for what ended up being his most serious interrogation yet — and basically got away without answering any questions thanks to a bizarre format, apparently chosen by the EU.

Unlike the US hearing, which politicians grilled Zuckerberg in a back-and-forth style format, Europe chose to require politicians to ask all of their questions, one politician after another, before Zuckerberg was allowed to reply to any of them.
Politicians in Europe did not ask padded questions like in the US-based sessions. A number of them jabbed Zuckerberg on what he will do when Europe decides to regulate Facebook, and a number going as far to explicitly say they're interested in breaking up the company. 
Others questioned the company's current monopoly, the effects of disinformation campaigns and even whether or not Facebook had really left its roots as a 'hot or not' site, and what changes have been made to company culture since then.
These were great questions, that I was excited to hear an answer for, but the format meant that Zuckerberg listened to questions for 75 minutes, then only answered the questions he felt like cherry-picking for just 15 minutes before forcefully ending the session by saying it had ran over time.
Zuckerberg trotted out similar lines to those he did in the US hearing; the PR-polished answers about artificial intelligence solving problems, the supposed non-monopoly of Facebook even though it owns three of the core apps users actively choose every day and so on.
What was interesting occured at the end. 
As Zuckerberg tried to end the session without answering further, Guy Verhofstadt, the chairman of the Alliance of Liberals and Democrats for Europe, lashed out at the CEO saying that the hearing should be extended, that Zuckerberg had given unsatisfactory non-answers and that the session was rigged to let him get away with the easiest answers possible. He's still unhappy, publically saying he will follow up and calling the session a "cooked" format, favoring Facebook.
The hearing was not extended, but Verhofstadt is right: given another fifteen minutes, Zuckerberg likely wouldn't have been able to simply trot out polished answers, and would have had to answer many more of the harder questions himself, on camera. The session appeared designed to avoid this scenario, as it was broadcast live.
It's clear that, just like the US hearing, nobody has idea what the problem with Facebook is, or what to do about it. Is Facebook just too big and powerful? Is it mishandling its responsibilities for spreading disinformation? Is it influencing elections and people's opinions? 
European legislators seem eager to regulate or break up Facebook, but if anything, it'd be hard to know on what basis after yesterday's session — which probably means nothing as a result. Still, Facebook should be worried about Europe, which clearly is eager to do something and will actively pursue it, so watch this space.
---