I've been thinking a lot lately about disposable technology and the difference between those gadgets that you use for maybe a year, then get thrown in a drawer — and those that you use every day, and still delight you even years after you got them.
I'm the worst at buying things I think will be useful, then they end up in the drawer after a few months because they're nothing more than gimmicks. There's a drawer full of Fitbits, Windows Phones, TV set-tops, smart lightbulbs, sleep trackers and so on that never made it past a few months.
Such is technology's march: we're constantly speculating on the 'next big thing' when there's probably nothing there at all. But what about those devices you buy that really shape your life, and get used every day? I'm talking about those ones that work so well you basically forget they're even there.
For me, there's handful of digital things (we'll save normal stuff for another day) I've invested in that have lasted me years, and I believe everyone would love.
Here they are — some may seem trivial, but the impact they have had on me is larger than I expected.
Sonos
I've been a Sonos owner for five years now, and it remains one of the investments I've never regretted. The Sonos bug starts small, maybe a single of speaker in a room... but over the space of years it grew to encompass our entire home.
There's nothing more magic than being able to play perfectly seamless music throughout your home, which is hard to explain until you've tried it: two taps and you've got the same track flowing from the kitchen to the office.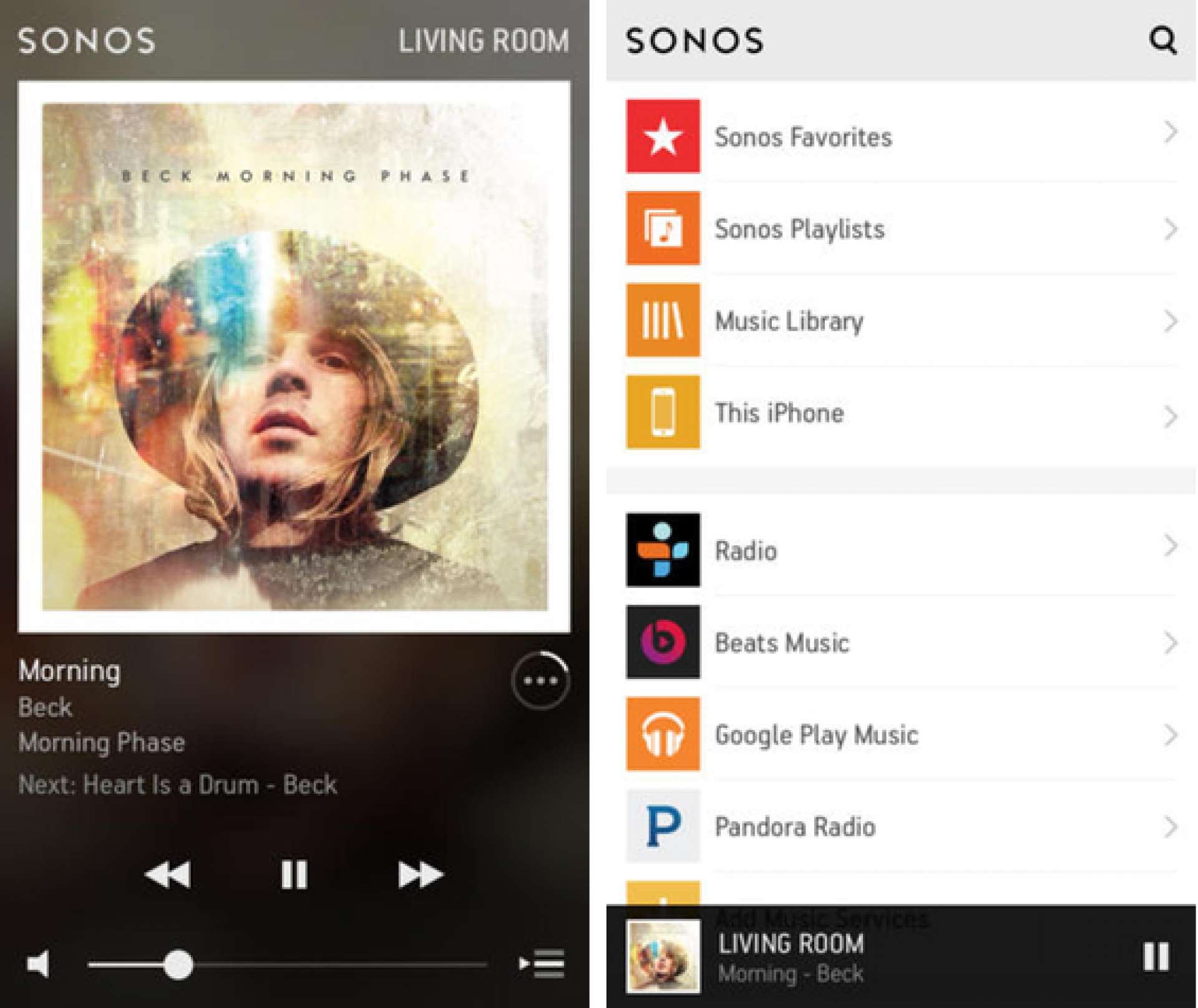 Sonos gets a lot of crap in the media for missing the smart speaker boat — don't get me wrong, I wish I could just speak out loud to it to skip songs — but it discounts how it changes your home life when you get one.

Ever since we've had Sonos at home, music is flowing constantly, and it's become so integral to our lives. Yeah, you could get a random Bluetooth speaker, but Sonos' emphasis on sound quality and perfect sync is killer — on top of that, it works with every music service out there, so it'll fit into your life pretty easily.
If you have a big room, the Play:5 is the most incredible speaker: it looks great, and sounds even better. Seriously, this thing gets so loud and retains its sound quality even at the highest volume levels.
For everywhere else, the Play:1 is perfect (it even survives in the bathroom). It's compact, and blends in nicely but still delivers unbelievable sound for a tiny speaker — plus the price is far better. When we moved from New Zealand to Amsterdam, I packed these in my bag, because we couldn't live without 'em.
Yes, Sonos is expensive up-front but their longevity is amazing: for five years our home has been filled with music almost constantly, and the speakers get out of the way so you can just listen. It's rare you buy something that you'll use every single day, but I can't praise Sonos enough for how well the system works.
Kindle Paperwhite
You've heard this probably a million times by now, but the Kindle is probably one of those devices that'll still be around in twenty years: it's incredibly basic, but it's one of the few devices that does a single job perfectly.
Whenever the first Paperwhite came out, I grabbed one. It lasted for years, and meant I read more books than ever before, until I scratched it. Since it was something like $89 to replace, I got another (and a case) and kept reading where I left off.
I'm a distractible person, and the Kindle is something of a godsend for me. It's a haven from a world filled with notifications, web browsers and other distractions. When I use it, I just read. How many devices get that far out of the way?
People love to debate anytime I say I prefer the Kindle over physical books: don't get me wrong, I miss the texture, smell and book 'feel' but having moved across a few oceans and been through the heartbreak of selling a large book collection, it feels like a dream to have an entire library in my backpack.

The latest Paperwhite is $120, and a dream to use — you'll use it for years... and wonder how you lived without it for so long.
Logitech MX Master
After suffering with Apple's Magic Mouse for years, thinking it was actually something good... my wrists started complaining, so I started looking for something else. The Logitech MX Master is a mouse that got repeatedly recommended to me — so I picked one up.
I really never thought I'd write anything about a mouse, but the MX Master is truly something worth considering getting: it's incredibly comfortable and thoughtfully designed to help you get work done.
There's a subtle button hidden under that lovely tessellating design on the left that you can program to do whatever. I've got it set up to do exposé, so I can get an overview of everything on the computer.
The scroll wheel is also worth noting; it has a special resistance detection, so you can scroll as you normally would or 'throw it' which releases the resistance and gets to the bottom of long pages quickly. Sounds trivial, but it becomes something useful you'll use every day.
Finally, it's useful that you have a choice between Bluetooth or the USB widget. Most mice are one or the other — but the MX Master just lets you choose, and has a feature that lets you connect to multiple computers at once as well, to avoid Bluetooth devices fighting over it.
Best of all, it charges over MicroUSB in an hour or two, then lasts a month. It's great to be done with AA batteries forever.
I have the first generation version which is now far cheaper, but Logitech just released an updated version with some fancy new features — either version will feel just as good.
Anker Powercore
Yeah, OK, it's literally nothing a battery pack, but this thing has paid itself off a hundred times over — and this is a post about things that are useful in everyday life.
I picked up the Powercore 26,000mAH last year, and was surprised by how much I used it: it can charge your MacBook, phone, tablet, whatever... and still have juice left over.
For roadtrips, this thing became invaluable. In January 2017 we flew back home to New Zealand and spent ten days camping without power (or bathrooms) — for the entire trip, this charged our phones (and, I'm ashamed to admit, my watch).
26,000 is a lot more than it sounds like (think 15+ phone charges), so just having it in your bag is incredibly useful. Plus, USB-C means it basically plugs into anything.
What about you?
Those are my favorite purchases over the last few years — what about you? Is there a piece of technology that's made your life easier? Here's some of the replies I received on Twitter:
My real answer: Kindle, Switch, Google Home, Anker power pack
— Matt Weinberger (@gamoid) July 29, 2017
Fuji X-Pro2, Botvac, Kindle, Wacom tablet.
— adrian says (@adrianegger) July 29, 2017
my 34 inch ultrawide monitor. prolly fave purchase of last half decade.
— me, an idiot (@dcseifert) July 29, 2017
Kindle, Bose QC35s, Sonos, Garmin Forerunner 235!
— Adam Gibson (@adamant_nz) July 29, 2017