If you're a developer, like me, at some point you've probably used a `.dev` domain (or still do) for your local development environments. You might have missed, however, that the entire `.dev` top-level domain (TLD) was sold to the highest bidder — Google — in 2015.
Google hasn't said what it's planning for the TLD, but it owns the entire name space now, meaning it's technically a terrible idea to use it locally and has been for a long time.
Hundreds of thousands of developers out there still likely use it locally, but Google's forging ahead with actually using the namespace: it's now part of Chrome's HSTS pre-loading (along with .foo, as well), getting it ready for production use with SSL.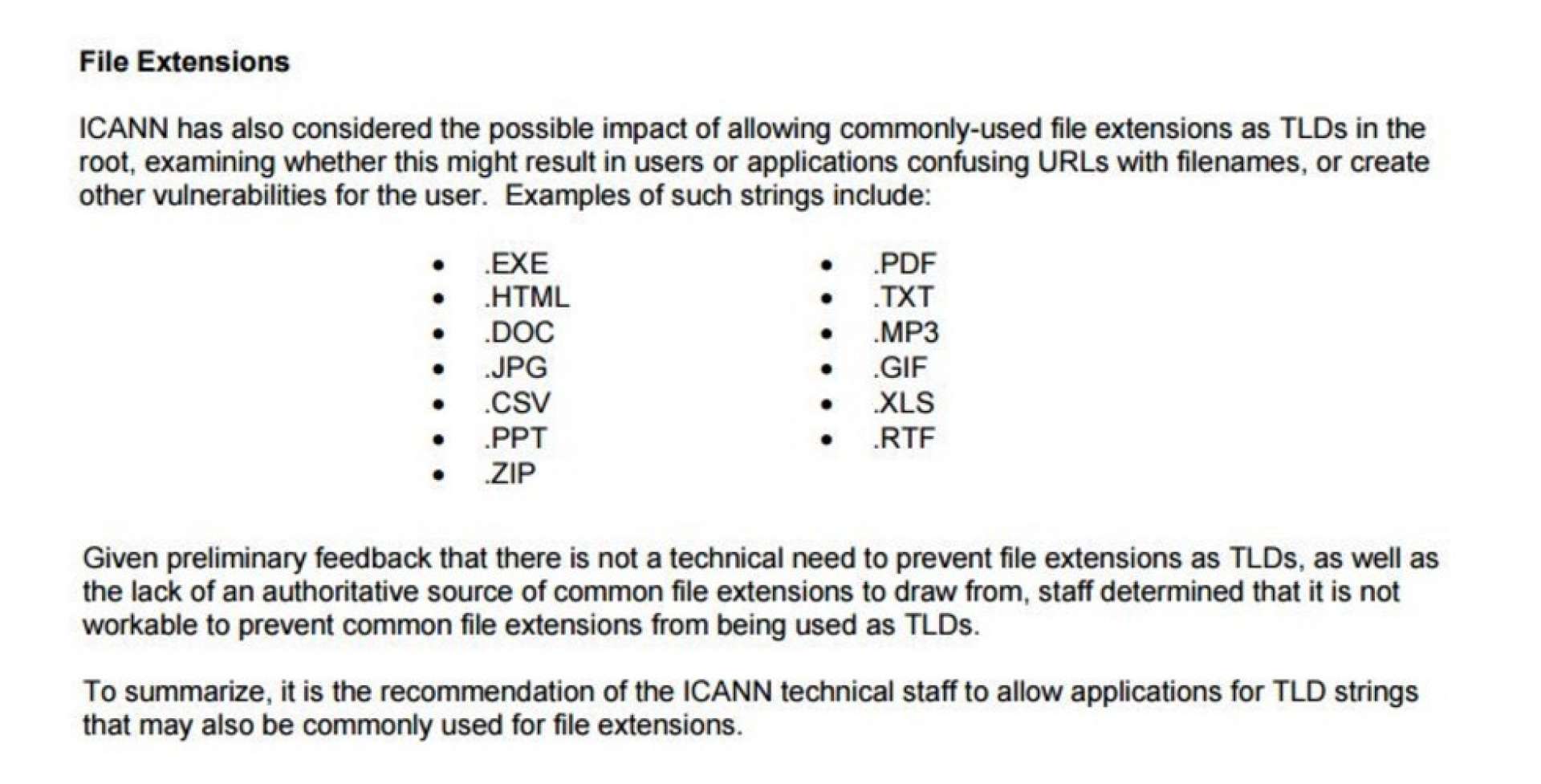 As entire new TLDs are coming into the world, nobody seems to be stemming the flow of them or choosing which ones shouldn't exist — it's just about how much money is available and it's sold to the highest bidder.

ICANN, the agency that issues these domain names, doesn't seem to give a shit anyway: it's planning to open up the `.exe` domain space and many others like `.pdf` for sale.
The same agency says there's four "safe" domain spaces you can use, at least until it sells those too: .test, .example, .invalid, .localhost.
If that happens, I'm quitting the internet because we're all going to lose, and who the hell knows what's going to be hidden behind www.banking.exe at that point?