Google outs the Pixel 4 before it's announced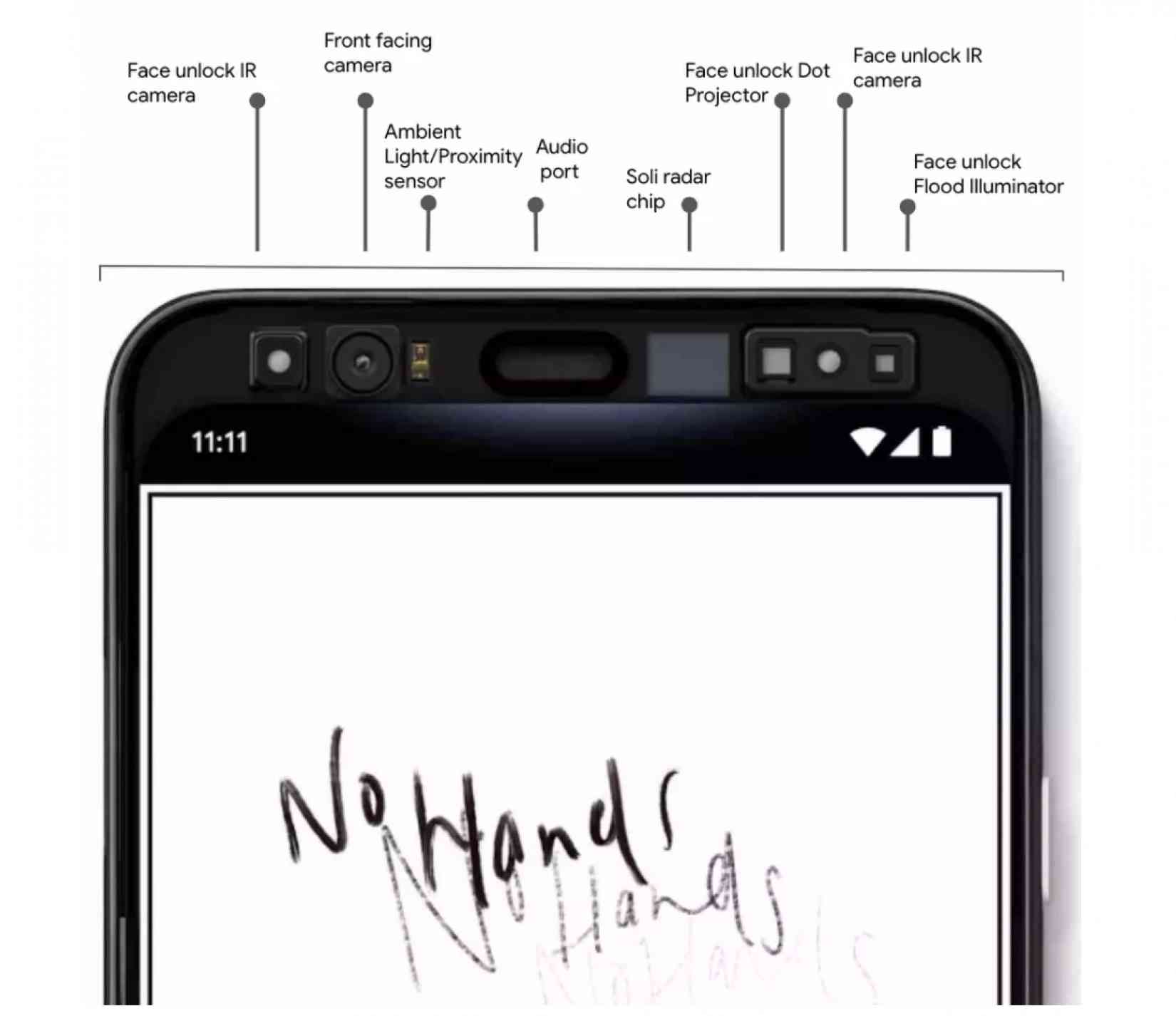 Over the last few years, the phone release cycle has had a predictable script: rectangle smartphone, to be released in September, starts leaking around February, and then almost constantly as the release gets nearer. There's a cottage industry built around smartphone leaks, and it's inevitable, given how vast supply chains reach globally.

But, Google is trying to flip the script with the Pixel 4. When it first leaked a few weeks back, rather than pretend like it doesn't exist, Google just...tweeted a photo of it. Rumor sites were caught off-guard, and the blurry-cam rumor mill was stopped in its tracks. 
Now, the company has gotten out in front of leaks again by detailing the inner workings and even flagship functionality of the Pixel 4 before it's even released. Yesterday, Google suddenly announced that Pixel 4 will ship with advanced face unlock features and 'radar-powered' motion-sense technology that allows you to wave your hands to issue commands.
Those face unlock features, on paper, are much more advanced than even Apple's 'Face ID' feature. Pixel 4 features similar technology like an IR camera, dot projector and flood illuminator, but it also features an additional front-facing unlock camera—as well as using radar technology from Project Soli to detect when you're picking it up. 
That means you can unlock it while it lies on a flat surface, and if you pick it up, it'll be unlocked before you even get the chance to see it trying to scan your face. Nifty! But, the bad news on that front is two-fold for those that liked Pixel 3: the front-facing wide selfie camera is gone, as is the fingerprint sensor on the rear.
To get reliable, diverse facial recognition data, Google took an interesting approach: it performed "field research" in which it paid members of the public $5 in exchange for a facial scan, to help train the model. Other devices have struggled at launch due to lack of data, and this is a smart way to get out in front of it—with Google wisely pointing out that face data will not be collected or transmitted from the device itself upon launch, as with the iPhone. 
By leaking its own device, Google is completely reinventing how the smartphone hype cycle plays out. We know the usual Apple script, shrouded in secrecy and blurry photos, but one of the problems with this approach is that almost every year, rumors over-predict what the technology can do, then when it arrives, consumers are 'disappointed' by the reality. 
Publishing these posts, and getting out in front of the rumor works two-fold: it generates free PR for the Pixel, and better yet, it allows Google to set the narrative in the direction of what it's releasing. This way, nobody is confused about what the device can (or can't) do when it's out, and better yet, the sketchy rumor sites are stopped in their tracks.
There's an added bonus, too: it steals the conversation from Apple completely, because it's refreshingly transparent. I suspect, however, this will be the race to the bottom for smartphones—soon every vendor will need to do similar tactics, from Samsung to HTC, as it gets harder to get attention.
So, now we know a bit more about the Pixel 4, and it sounds like an interesting upgrade. All we don't know is whether or not we'll be spared from the typical 2-hour keynote for it as well. 
---
Tab Dump
Social tracking plugins are about to become legally treacherous thanks to EU ruling
If you didn't know already, the Facebook 'Like' button you see on websites is a fantastic tool for following you around the web—but most people don't realize it's happening at all. Europe's had enough, with the EU Court of Justice ruling that sites must gather "informed consent" before transmitting to Facebook, which is definitely not happening. A scourge of the modern internet may die if this is followed through! 
U.S. bank, Capital  One, suffered security breach—by a former Amazon employee
The FBI announced that they arrested a Seattle woman for hacking into Capital One's systems and stealing 100 million credit card applications, along with social security numbers. But, what's weird about this story is that what she breached was a Amazon S3 data storage bucket...and she used to work at Amazon. 🤔
Amazon wants to rule grocery aisles... just not at Whole Foods
The acquisition of Whole Foods was a big deal—but Amazon apparently doesn't see that being the best fit for building a store of the future, where pickup and delivery are available as the default option, as well as in-store shopping. It appears Amazon is now realizing that it's really hard to change an existing, well-staffed business, to its own type of internal culture.
Good read: Facebook connected her to a soldier in Iraq. Or so she thought.
---