Google's plan to beat the leakers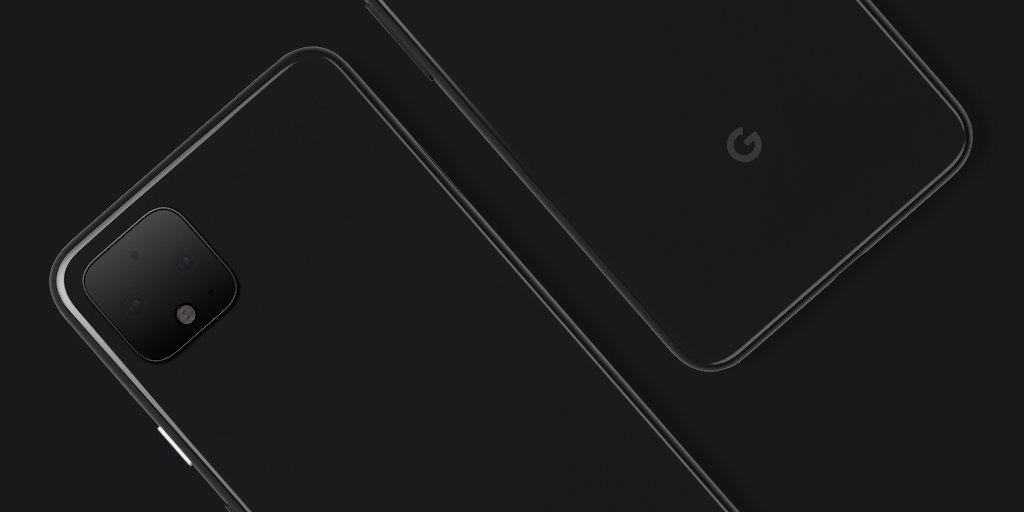 Something weird happened yesterday: just a few hours after we got a first peek at Google's flagship phone for 2019 via leaked images, the company outright tweeted a high-resolution render of it instead (that's it, right there above these words).

Yes, Google literally shared a photo of its own unreleased phone on Twitter with the caption "Well, since there seems to be some interest, here you go!"
If there was any perfect antithesis to Apple's deep culture of secrecy and silence on leaks every year, it was this. Google, essentially, stopped the leakers in their tracks and put them out of business: we now know what the phone looks like.
This happens every year, for almost every manufacturer. The story usually kicks off with renderings of a device, then a dummy model for case makers, maybe a few blurry shots from the supply chain. What usually happens from here is the birth of sketchy rumors about features, like this one already, about Pixel 4 having gestural control via radar sensors.
The Pixel 3, released last October, leaked in its entirety weeks before it was unveiled after an entire box of them were stolen from the company and sold on chat apps. Google knew this was coming, and likely wanted to change the stakes—so tweeting a photo of its own, unreleased phone is one hell of a way to do that.
I asked around about whether or not the 'self-leak' was pre-meditated, but friends at the company insist it was a reactive move: after the first leaks happened, someone suggested this could be the response. It clearly worked, because we're talking about it right now, and because it's caught the leak sites off-guard entirely.
As far as I can tell, this was a master stroke in sharing what we all knew we'd seen, and Google loses nothing by doing it, instead turning it into free marketing. Ah, yes, it's a rectangle with cameras, microphones, and appears to make phone calls. 
It also clearly indicates that we aren't that far away from the death-by-keynote trend that Apple, Samsung and others love so dearly. After intensive leaks last year, Google's keynote format was already different: it unveiled all of its hardware in the first three minutes, then spun a story about what it could do for you for the rest of a single hour.
More of that, please. We're more than ten years into smartphones at this point—they're officially normal—so the naval gazing about the latest rectangle likely doesn't need a flashy stage show anymore. 
According to my own contacts, Google has planned ahead with its marketing in case of more serious leaks this year, so I'm curious how this will play out. If anything, it might kill the rumor-mill entirely... because everyone will be following the same script soon enough.
---
Tab Dump
Epic Games acquires 'Houseparty' video chat hangout app
Houseparty was surprisingly popular with teens, albeit a little unknown in the market, but it always felt like it didn't make sense as a standalone product...how would they ever monetize it? Well, the creator of Fortnite can see a way forward for it, since it's already quietly building the world's biggest virtual hangout.
As part of FTC investigation, emails appear to demonstrate Mark Zuckerberg knew of dodgy privacy practices
Facebook is bracing itself for a record multi-billion dollar settlement with the FTC over its privacy practices, but there appears to be a new turn of events: email evidence that Mark Zuckerberg himself knew about bad privacy practices. 
Essentially, the emails show that he knew that tens of millions of users were caught up in data collection practices, asked questions, then didn't take any further action. Whoops!
Scooter company Bird acquired its rival, Scoot, for $25M
One scooter company closer to owning the market. Bird is one of the two most well-known players, along with Lime, and it's incredibly aggressive about expansion. By acquiring Scoot, the company is allowed back in San Francisco, after it was denied a license. 
How the official app of Spain's soccer league spied on fans with their microphones to catch bars with pirated streams
The dystopian headline of the year, and probably the most 'evil genius' idea, too.
A look at Uber's 'next generation' self-driving car, based on a Volvo SUV
Huawei puts its laptop plans on ice, despite planning to announce a new model this week, due to the trade war
---