Google's developer event makes a splash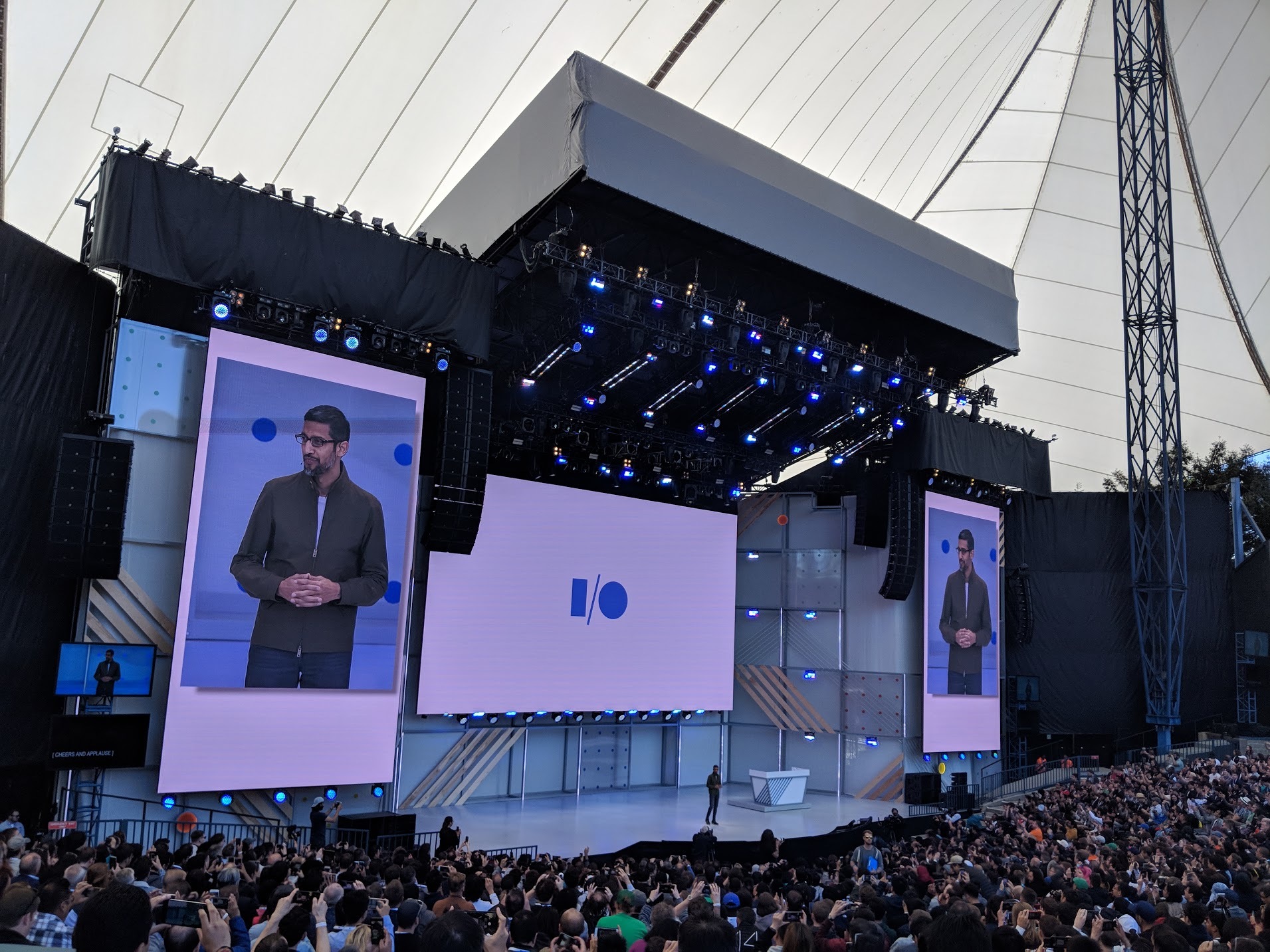 At Google's day one keynote, it unveiled so many products that it's best to break it up by surface and go over what's new, and why it matters quickly.

Artificial intelligence is a key strategy for Google, and it's investing in this area heavily. Many of the areas these AI investments manifest themselves in seem trivial, but Google is clearly leading the way in understanding context, written word and spoken conversation.
At the keynote, Google demoed a wild, futuristic implementation of Assistant that allows you to ask your phone to book an appointment at a hairdresser and have her call the real company. It's worth seeing the demo, because it's just unreal and they've been testing it for the last year.
Assistant stands to benefit the most from Google's AI efforts, and now understands much more of your requests, background noise and can even continue conversations without needing to keep saying Hey Google. 
Another interesting showcase of this is an overhauled Google News app, which uses a real-time AI implementation to parse news as it happens, group it by story and even slot in context or fact checks as the story evolves.
Android P, the next version of Google's mobile OS, which has three core pillars: intelligence, simplicity and digital well-being. 
After years of incremental improvements across iOS and Android, Google's pushing mobile forward by adding context to devices to help them better understand and adjust to our needs.
By using long-term trends and your usage data, Google now adjusts device settings like screen brightness and battery usage based on the time of day, your surroundings or if you're doing something like a workout. 
The update switches Android's navigation to a gesture-focused interface, with swipe gestures just like the iPhone X's, and introduces a next-generation Material Design language that re imagines how apps will look on Android in the future.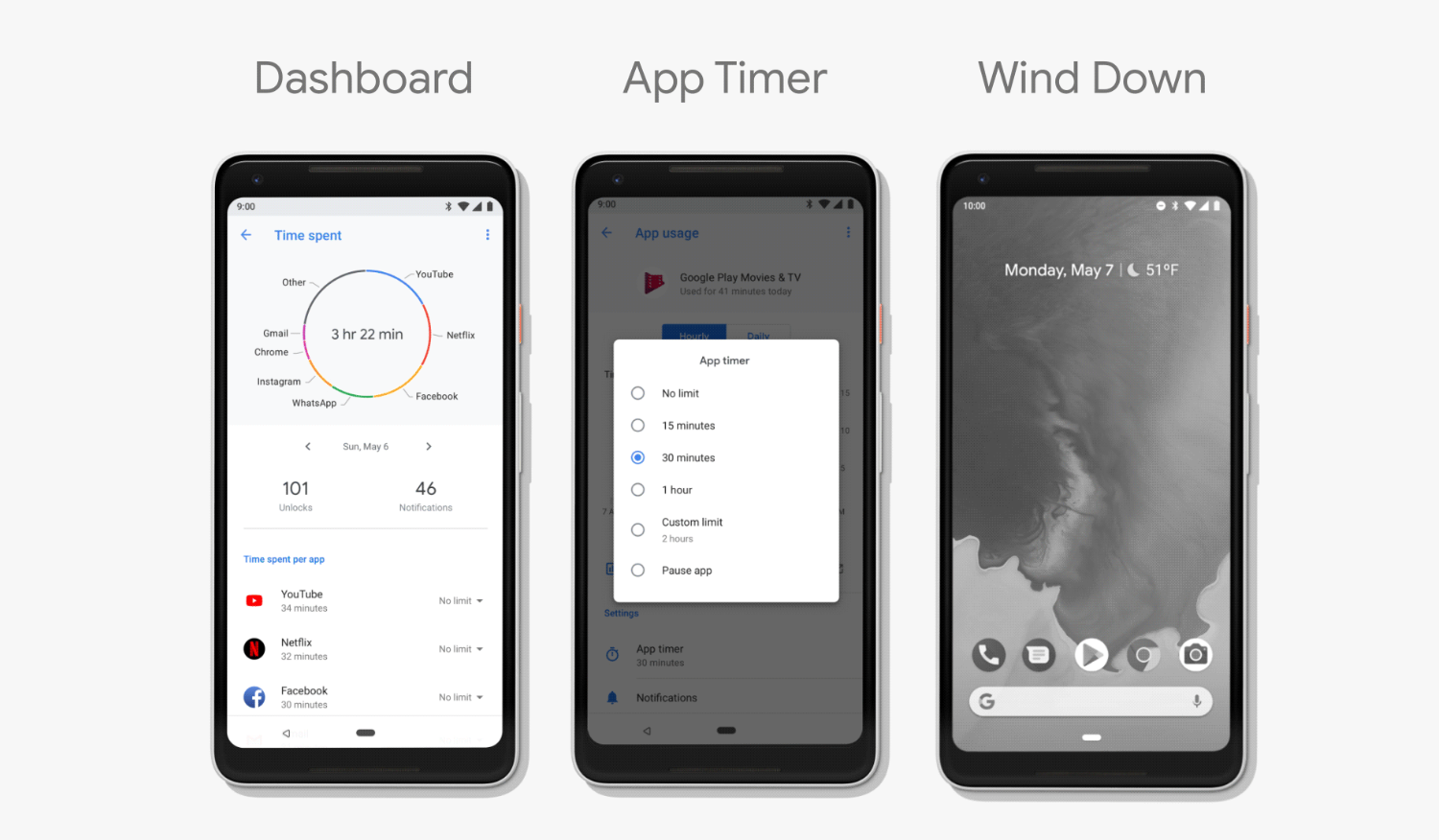 It also helps make you more aware of how long you're spending on your phone. As it's become increasingly clear how apps are designed to be addictive, Google has seen this as a potential issue and is building in tools to help you see how much time you spend in apps, how many times you unlock your phone and more.
I've written about this part of today in-depth here, and will share more thoughts on where Android is headed later in the week. Google has a clear lead here thanks to its artificial intelligence efforts, and seeing them come to fruition like this is fascinating.
Finally, Google showed off a new version of Google Maps which left me most impressed: you'll soon be able to navigate using the camera on your phone with Google's first augmented reality interface.
This is the most practical improvement that's likely to have a big impact on a daily basis. It works like this: turn-by-turn directions are shown at the bottom of the screen and the top two-thirds use your camera to overlay the real world with big arrows (and some other cute surprises) for way-finding.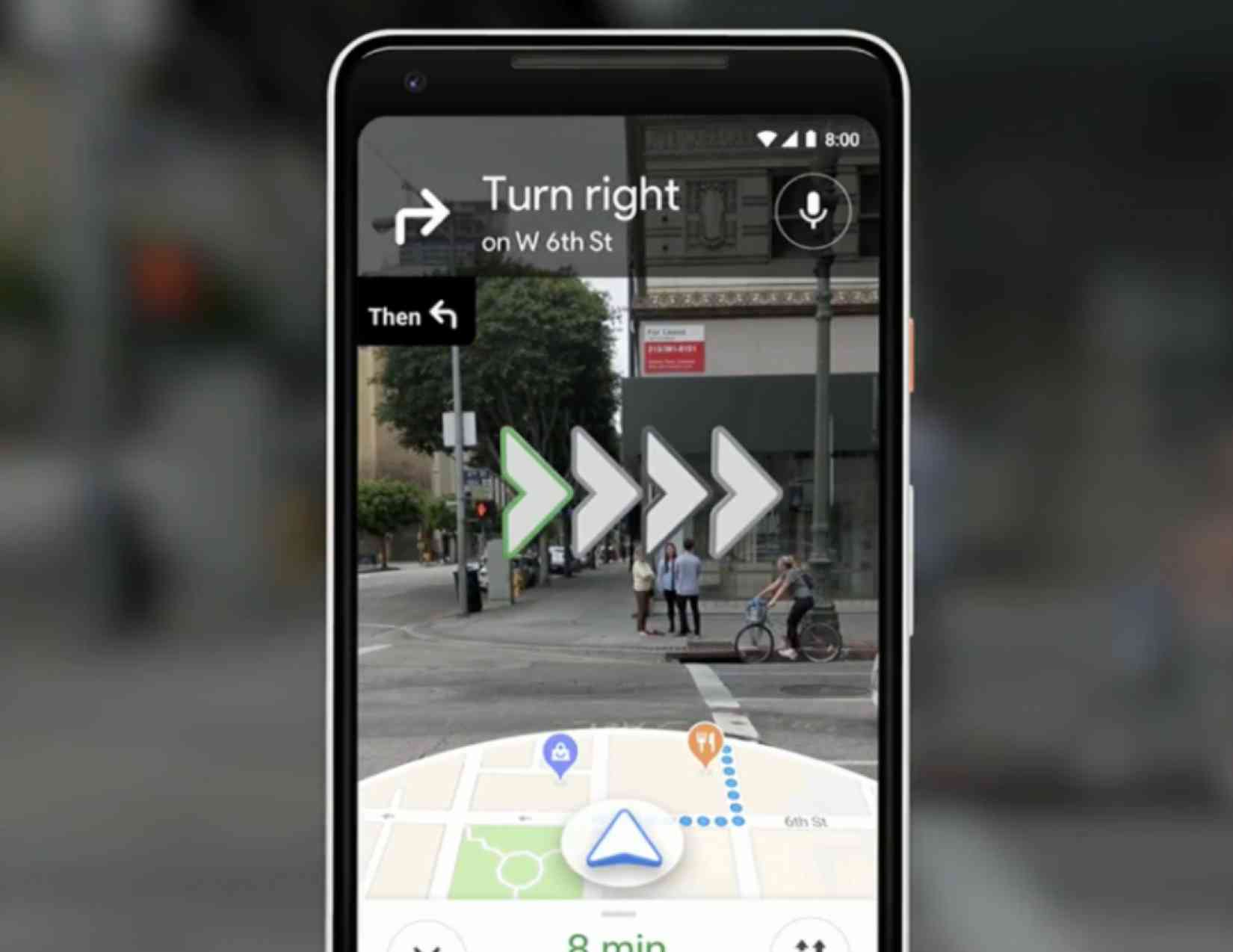 A bunch of other noteworthy, and interesting tidbits from today so far include Google's hint that future Android TV hardware will be delivered in a Chromecast-style form factor, Chromebooks can now run full Linux apps and Gmail will soon complete sentences for you. 
The big takeaway today: Google's work in AI and machine learning is now bearing fruit across almost all of their platforms – and it's revealing just how far behind the competition is.
There's so much more tidbits of news today out of I/O that it's impossible to grab them all, but this is the majority of the big ones. Stay tuned tomorrow for day two, along with anything else I've missed.
---
Microsoft woos developers
At the very same time as Google's developer event, Microsoft had its own, focused on AI, Windows and wooing developers to the platform yet again.

Windows 10 got stage time, but was a more muted affair than previous years, so Microsoft talked up a number of interoperability features rather than the OS itself.
Now that Windows 10 mobile is dead, Microsoft sees that it needs to adapt so it's opening up. Your Phone, an app coming later this year, allows you to interact with your mobile device without picking it up, similar to how Apple offers between macOS and the iPhone.
The biggest news wasn't even platform related: Microsoft has historically struggled to woo developers to build Windows 10 apps, so it's doubling down and offering them the lowest fees on any digital store out there.
Microsoft is now undercutting both Apple and Google by reducing fees to just 5 percent. That's crazy low, compared to Apple and Google, which take 30 percent of every sale you make on their platform. 
By doing so, it hopes to attract beleaguered developers looking for something new – while letting them build native apps with familiar web technology. 
AI technology shown off included a demo of Kinect 3D image sensing in the cloud to replace technology that formerly required bulky hardware to work, a focus on helping people with disabilities and 'brainwave' which is an alternative to Google's custom machine learning chips.
---