Oculus co-founder Palmer Luckey goes in on Magic Leap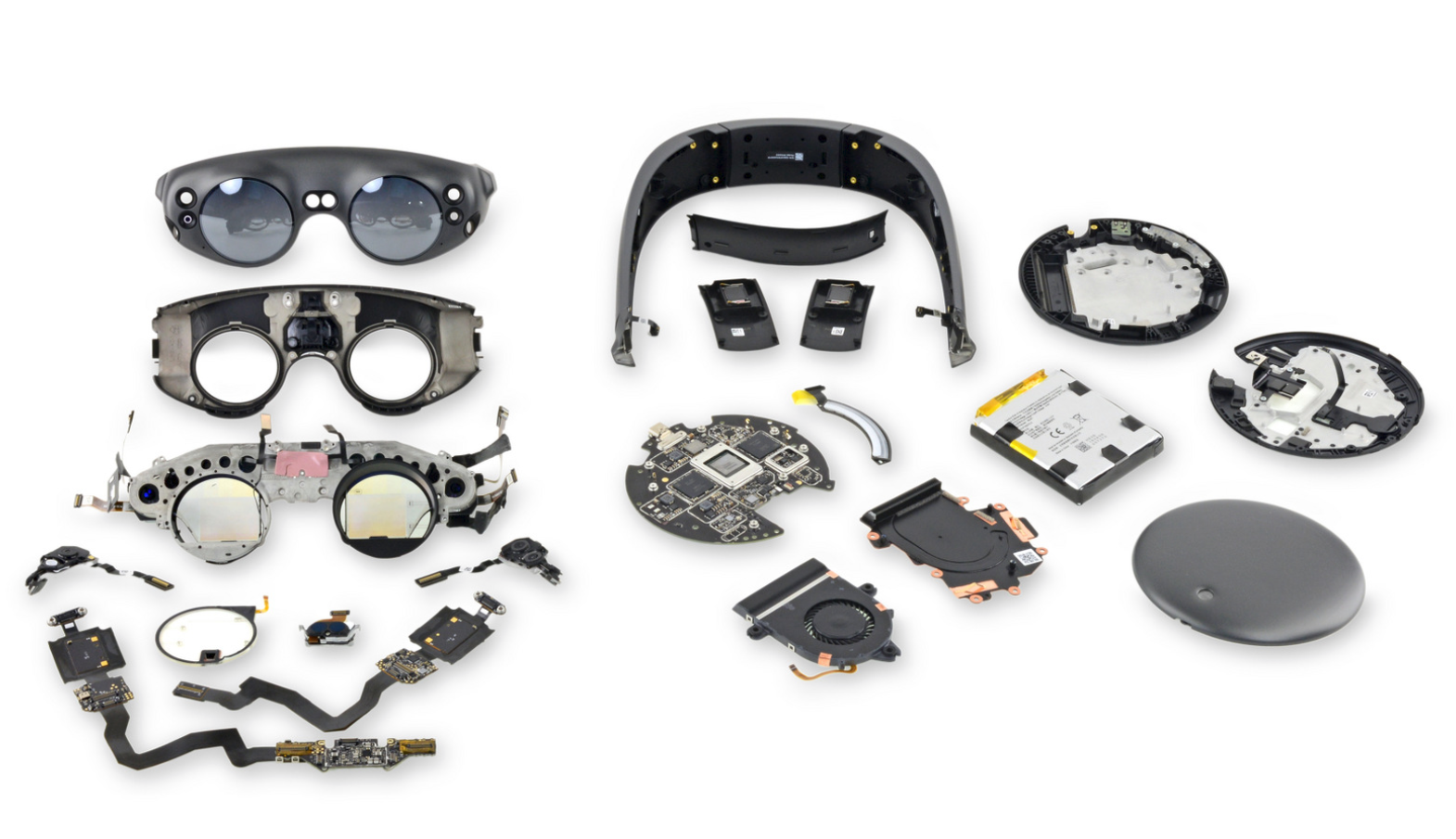 Magic Leap might have shipped just two weeks ago, but Palmer Luckey, the co-founder of Oculus who was ousted at Facebook for secretly funding a Trump meme machine, has many opinions about the company's first hardware:

Unfortunately, their current offering is a tragedy in the classical sense, even more so when you consider how their massive funding and carefully crafted hype sucked all the air out of the room in the AR space.
With a total funding to date of $2.3 billion, this seems fair, given how early the device is despite the initial marketing hype that turned out to be bunk. 
Luckey continues to savage the device, with my absolute favorite line revealing something we didn't know:
Magic Leap says they have "built a whole new operating system" called LuminOS to take advantage of their "spatial computing system".  It is actually just Android with custom stuff on top, the same approach most people take when they want to claim they have built a whole operating system.
This is a fact I had wondered about, particularly given the complexity involved with building a custom OS from the ground up, but had figured with so much cash in the bank couldn't be true. 
Perhaps what I like the most about Luckey's take is it's one of the few out there that actually debunks many of Magic Leap's claims, including pointing out that an early look on WIRED rigged up a fake rig with glow in the dark wire! 
We've seen so little straight talk around Magic Leap, and so much jargon, that it's really difficult to decipher what's real versus what's just marketing speak. It's early days for Magic Leap, but what will be telling if it's able to reel in the reality of its limitations with the marketing department's claims.
---
Toyota plows $500 million into Uber
Everyone's cosying up with the ride-sharing companies as self-driving research becomes more difficult, and expensive. The latest investment comes from Toyota, which is giving $500 million to Uber in return for integrating the technology into the car maker's minivans.
Automakers, spooked by their business models potentially being disrupted by self-driving vehicles, are keen to get on-board early and we're seeing this type of investment regularly. General Motors got cosy with Lyft earlier this year, Ford spun off its own division and so on.
Two things make the Uber tie-up with Toyota interesting:
Uber is still reeling from the first self-driving fatality on record, in Arizona, which killed a woman when the safety driver failed to pay attention and the car struck her.
Uber wants to go public next year, and recent earnings leaks point to the self-driving division costing approximately $1 million per day to run. A $500 million cash injection would give the company about a year of covered costs for that division, which would bring it right up to IPO, at that current burn rate. This would likely help quiet investors who want the company to ditch the division.
Self-driving cars matter for Uber, Lyft and all of the ride-sharing companies because they're one way to make their current business models actually work, given that drivers are largely the cost of running the platform. 
Toyota, it seems, may be a lifeline for a division that looks expensive on paper, but is locked in a race to get to full autonomous as fast as possible.
---