UK plans penalties for tech companies failing to act
Following the lead of Australia's moves to penalize technology companies that don't act fast enough to remove hateful content, the United Kingdom is moving to implement its own law called the 'online harms' act.
It's created a proposal that now faces 12 weeks of public consultation and suggests that the government should create a regulator that establishes a code of practice for social networks/technology companies, giving the regulator enforcement powers, and that additional powers should be considered such as fining executives at tech companies.
The proposal is a broad document that is designed to cover everything from terrorist content to the sale of illegal goods—and even cyber-bullying, trolling and fake news. It sets out a clear direction, despite being vague on details, which is something that few countries have been willing or able to do.
While the proposal is targeted at issues that need addressing, it's problematic in many ways because it suggests merging eight regulators into one 'super-regulator' that might end up being misused for censorship of users, rather than enforcement against the companies itself. The law provides no exemptions for size or scale, and targets any company with sharing or discovery of user-generated content—which basically defines any website.
Worse still, it refuses to detail any actual implementation in the tens of thousands of words found within the document—instead suggesting that those specifics should be left to the freshly-minted regulatory power to define when it's made into law. 
A good example of this is what the definition of "trolling" is, and whether or not that's simply the opinion of a government reviewer, who may perceive the content differently from you or I. Good luck to the person who ends up needing to figure that line out on the modern internet! 
In the face of Facebook's failure to act, and worse still, deal with its PR or moderation crisis in any meaningful way, it seems like companies are falling over themselves to regulate it—at the cost of carefully considering the broader impacts. There are serious concerns these laws would, perhaps accidentally, end up causing problems for free speech in the long run. 
Across the world, similar laws are being mulled. Australia was out ahead of the pack, but New Zealand's government is investigating what to put in place with its privacy commissioner calling the company "morally bankrupt" last night. Canada is actively considering regulations as well, according to BuzzFeed. 
As I mentioned last week, these laws seem like a good step in the right direction but may end up helping Facebook—which has the cash to properly implement regulation—simply cementing its hold over any startups that might compete and struggle to comply. 
I'm exhausted by the excuse that managing uploads on a platform like YouTube or Facebook at scale is simply "not possible." The fact of the matter is simple: these companies can do it, and have billion dollar bottom-lines that would certainly pay for it, they simply don't want to bear the cost of full-on moderation, and will avoid it if at all possible.
It's inevitable that open uploading of videos, photos and other content will eventually become restricted—or at least moderated—but what concerns me in the long run is how implementing vague, per-country regulation will cause problems for competition. Europe's willy-nilly regulation approach has already essentially created three distinct versions of the internet—and per-country moderation requirements will simply fracture it all further. 
We all stand to benefit from a longer, better defined conversation about where the internet's boundaries should lie. It's been the wild west for a long time, but redesigning the internet to focus on safety is a conversation worth having at length—globally—so we don't get it wrong this time around. 
Social media in its current form, I believe, has sailed its course. These laws will simply solidify the shift from public feeds to private ones, and then we'll be having an entirely different conversation: how do we moderate private forums? 
---
The speakers designed to blend in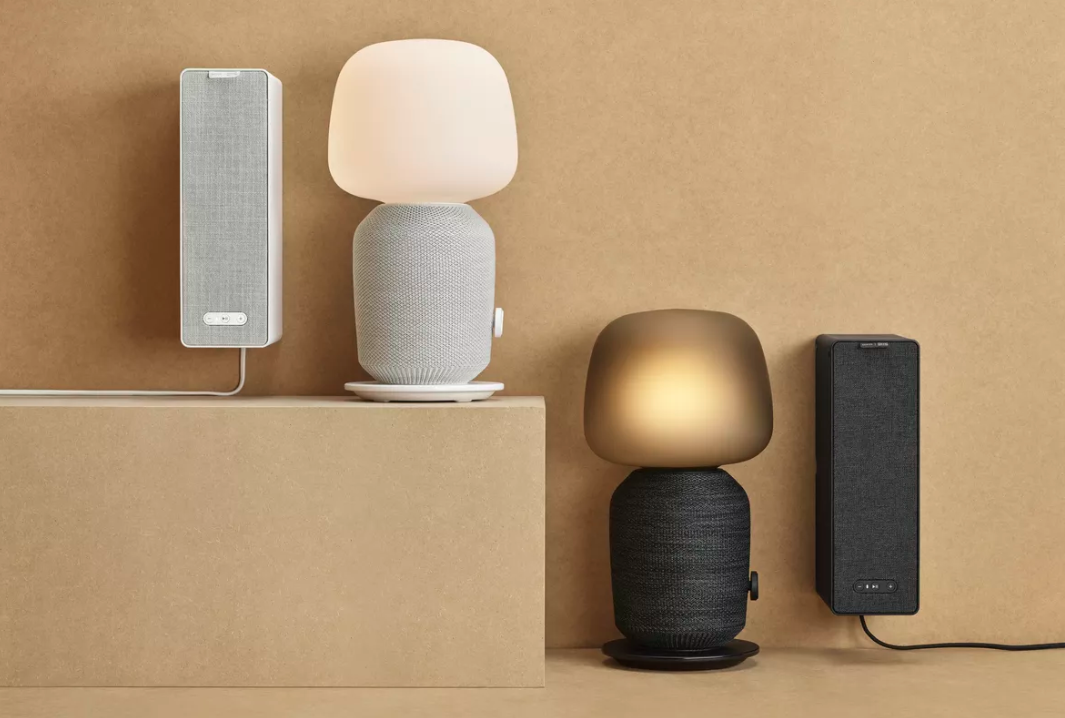 Sonos, the creator of multi-room speakers, has finally unveiled its collaboration with IKEA and it's so weird that I just love it: they've crammed a speaker into a lamp and bookshelf, both of which will be sold at IKEA. 

At first glance, the lamp speaker looks like the answer to the question "what if we glued a lamp on top of a HomePod," but what I do love about this collaboration is that these speakers are designed to blend in with banal things you'd have in your house anyway. 
I don't love the design language specifically, but I'm struck by how few technology hardware companies try to mask their presence in homes—and what IKEA might be able to pull off by merging these devices into one. 
Nest lead the way in hiding smarter thermostats in plain sight, but why are Wi-Fi routers not hidden in lamps? Or why aren't more smart speakers hidden in light switches? Why don't more TVs try to hide their presence when they're off?
Back to the topic at hand, I'm excited that more people will get to experience multi-room music with this collaboration. Buying a handful of Sonos speakers for the kitchen, bathroom and living room at home felt luxurious, but transformed our home: it's always lit up with in-sync music, and the company's speakers seem to be designed to last.
The appealing part of these to me is how they're entirely compatible with the existing Sonos ecosystem, and that the shelf speakers seem like a good candidate for 5.1 surround rear speakers, hidden in plain sight. 
IKEA's lamp speaker—Symfonisk—will sell for $179, and the shelf will go for $99 when they hit the market in August this year. 
---
Tab Dump
Microsoft's first previews of its 'Chromium-based' browser are here
It's only been a few months since Microsoft announced it would discontinue development of its own web rendering engine, but you can download a build of Edge based on Chromium from today. 
The company has stripped out all traces of Google's components, and while it's still early, the browser is a promising alternative for people who enjoy the performance of Chrome but not so much the tracking aspect. 
IPO updates
Zoom has updated its IPO filing with a surprise higher valuation than expected, at the upper end of its range of $28-32 per share. 
Pinterest is doing the opposite, dialing down expectations and placing its offering lower than its last private-market valuation, around $15 to $17 a share.
After two years of talking about it, Snap's redesigned Android app is here
Snapchat said in 2017 that it knew the Android version if its app was bad, and that they'd completely rebuild it from scratch. It's here today—and this great story from Android Authority examines how Snap went about rebuilding it for lower-end devices, better performance, and feature parity.
Netflix suddenly dropped support for AirPlay
It says the reason is it was "unable to ensure a good enough experience on third-party devices" but my own sources tell me problem is really related to licensing, and a requirement to prove to third-parties that the TV it's being beamed to is certified for the service.
---