At a low-key event held in a New York City warehouse, Microsoft unveiled its next iterations in the Surface lineup. Sitting in the audience, I saw the most coherent device strategy in the industry, from a company that's slowly built a hardware business from the ground up.
The company took just an hour to unveil sweeping updates to its existing hardware, and what's clear after the dust has settled is that Microsoft's hardware division is a force to be reckoned with. Apple's dominance on the high-end laptop space looks shakier than ever, because Microsoft's story is incredibly compelling.
Rather than building out a confusing, incompatible array of devices, Microsoft has taken the time to build a consistent, clear portfolio that has something to fit everyone across the board.
If you're looking for a traditional laptop, there's the Surface Laptop 2, for those wanting more power and a tablet in one, there's Surface Book 2. There's something for ultra-portable needs, like Surface Pro 6, or a computer that can be slipped in a handbag, Surface Go (our review is here). For raw creative power, a big screen and everything else, Surface Studio 2 is up to the task.
All of these options offer formidable performance configurations, and only ask that you decide how you want to work.
What's interesting about this is the Surface hardware is now incredibly consistent across the board, making it dead simple for consumers to choose a device they like. Each device offers high quality industrial design, with consistent input methods regardless of form factor, and a tight software story to boot.
That matters. Every single one of these machines has a touchscreen, supports a high-quality stylus, and current generation chipsets.
The only question is which device fits your lifestyle, and whether or not you want the faster model. The peripherals work across every machine, and Microsoft has clearly gone to lengths with Timeline and Your Phone to make the software as seamless as you'd expect in 2018.
Microsoft, it seems, has removed all of the barriers to remaining in your 'flow.' Surface is designed to adapt to the mode you want to be in, and just let you do it well. Getting shit done doesn't require switching device or changing mode, you can just pull off the keyboard, or grab your pen and the very same machine adapts to you.
It took years to get here, but Microsoft has nailed it. By comparison, the competition is flailing around arguing about whether or not touchscreens have a place on laptops. The answer? Just let people choose.
This coherency is what I had come to expect from Apple, but iPad and MacBook look messier than ever. Sure, you can get an iPad Pro and Apple Pencil, but you can't use either of them in a meaningful way in tandem with your desktop workflow. It requires switching modes entirely, to a completely different operating system and interaction model, then back again.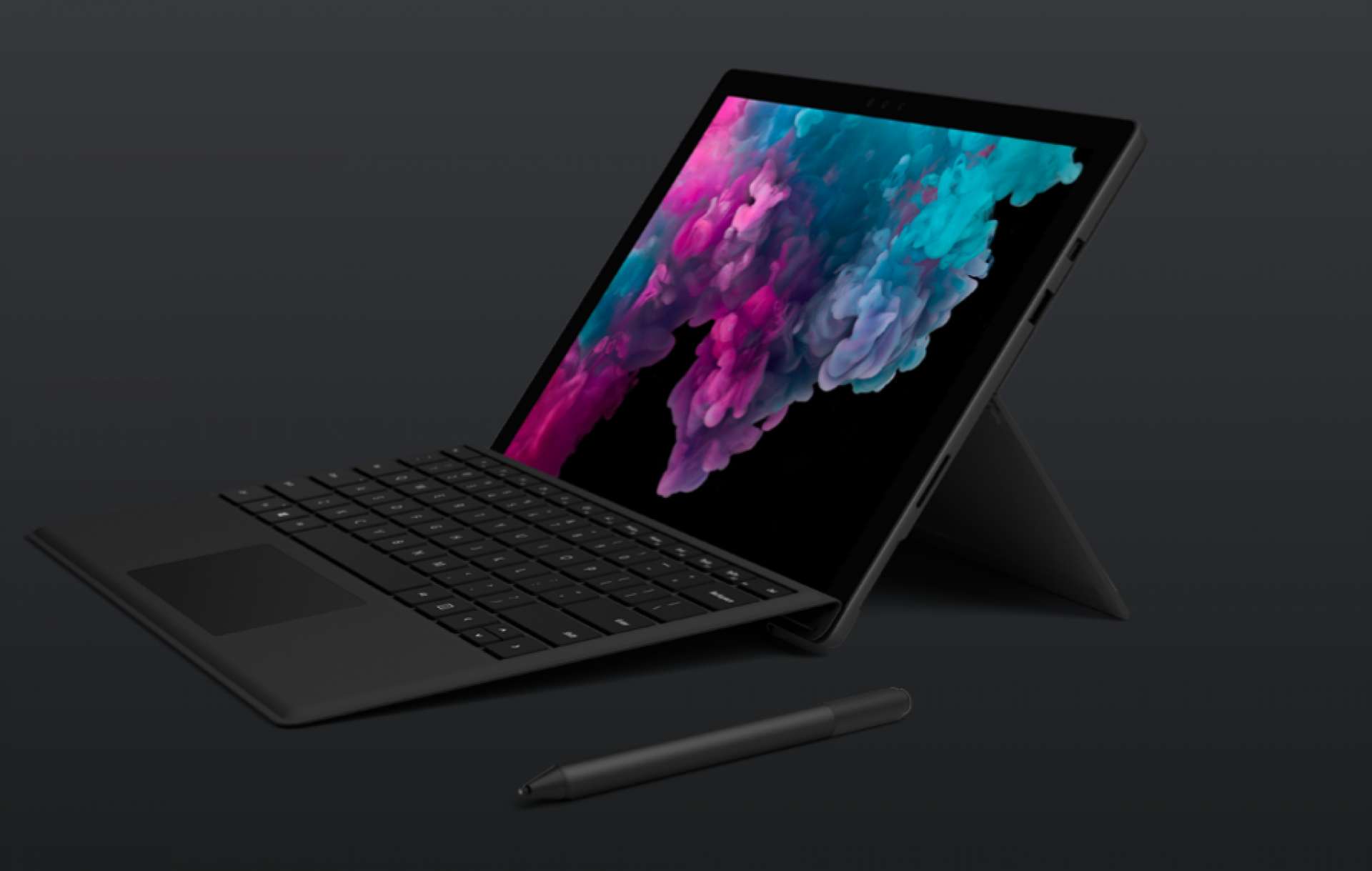 That isn't all, either. The MacBook Pro doesn't have a touchscreen, but does have USB-C, which is still omitted from the iPad and iPhone. There's a touch-bar version, the non-touch-bar version, the ultra-light MacBook 12-inch and the rotting MacBook Air, all of which have oscillated in and out of being updated over the years.
Watching the Surface team trot out a slew of updates, across the board, to almost every device it offers was a sight to behold, and one that just didn't seem feasible a few years ago when the first Surface Pro debuted. In the space of just five years, Microsoft took its hardware business from a curious experiment to an industry-leading force.
I use Surface devices everyday, with the Surface Book 2 as my workhorse computer and the Surface Go as my on-the-move device. After yesterday, I have a renewed confidence that Microsoft is pushing Surface forward, with meaningful refreshes on a regular basis, so I won't be left wondering whether or not I can upgrade in the future.
For people going out and buying their next PC today, I think Microsoft has a window to steal thousands of Apple customers away with these devices. The company finally has the high-end hardware to match, and a compelling ecosystem along with it. What's not to like?
The 'it just works' narrative applies to Microsoft better than any other company right now, and consumers are noticing. Three years out, I suspect Microsoft's bet will have paid off and we'll see Surface everywhere in coffee shops, airports and co-working spaces, because the focus on flow and simplicity sells itself.
Surface now offers, no doubt, the best device lineup the industry has ever seen. It's just amazing that Microsoft got better at this while the competition's story fell apart.
One final thought: the biggest point of discussion around these new devices is the lack of USB-C on modern devices. While I agree with this point, I suspect that the decision was made because consumers outside of our industry simply don't care, and the transition period sucks -- dongles galore and little to show for it.

Here's our other reviews of Microsoft's new Surface hardware: