When the MacBook Pro was refreshed in 2016, USB-C was foisted upon millions of people, ready or not, as the wired standard of the future. The reality was a little different for most of us, who ended up in dongle hell, resorting to carrying lots of tiny little cables around, just to plug in basic devices.
Connector changes are difficult but necessary parts of living with technology. As time goes on and we learn more about building hardware, or demands from our devices change, we learn from our mistakes (cough, Firewire and MiniUSB), then iterate on them as an industry.
The latest standard unfortunately ended up making things worse ever before:
I'll remember 2017 as the year I started carrying a pencil case for all the dongle shit everyday devices needed pic.twitter.com/SjgLeiwflA
— ⚡️ Owen (@ow) November 18, 2017
USB-C offers a quite compelling story on paper, at least for consumers:
It's a faster standard for transferring data
It's better for heavy applications like chaining multiple high-resolution displays off a single port
It's able to charge devices in either direction
It's able to charge devices 10 times faster with Power Delivery
It's reversible, so you won't be trying to figure out which way it goes in
It's easy to see why Apple and others wanted to push the standard. The transition wasn't quite like any other major transition in the past, however, because of how pervasive USB actually is.
Almost every modern computer on the planet has (or had) a USB-A port, and there was little incentive to actually update peripherals like headphones or mice to support USB-C. It costs more, is far more complicated to implement, nobody has it, and worse still, is a confusing spaghetti soup of standards for both sides.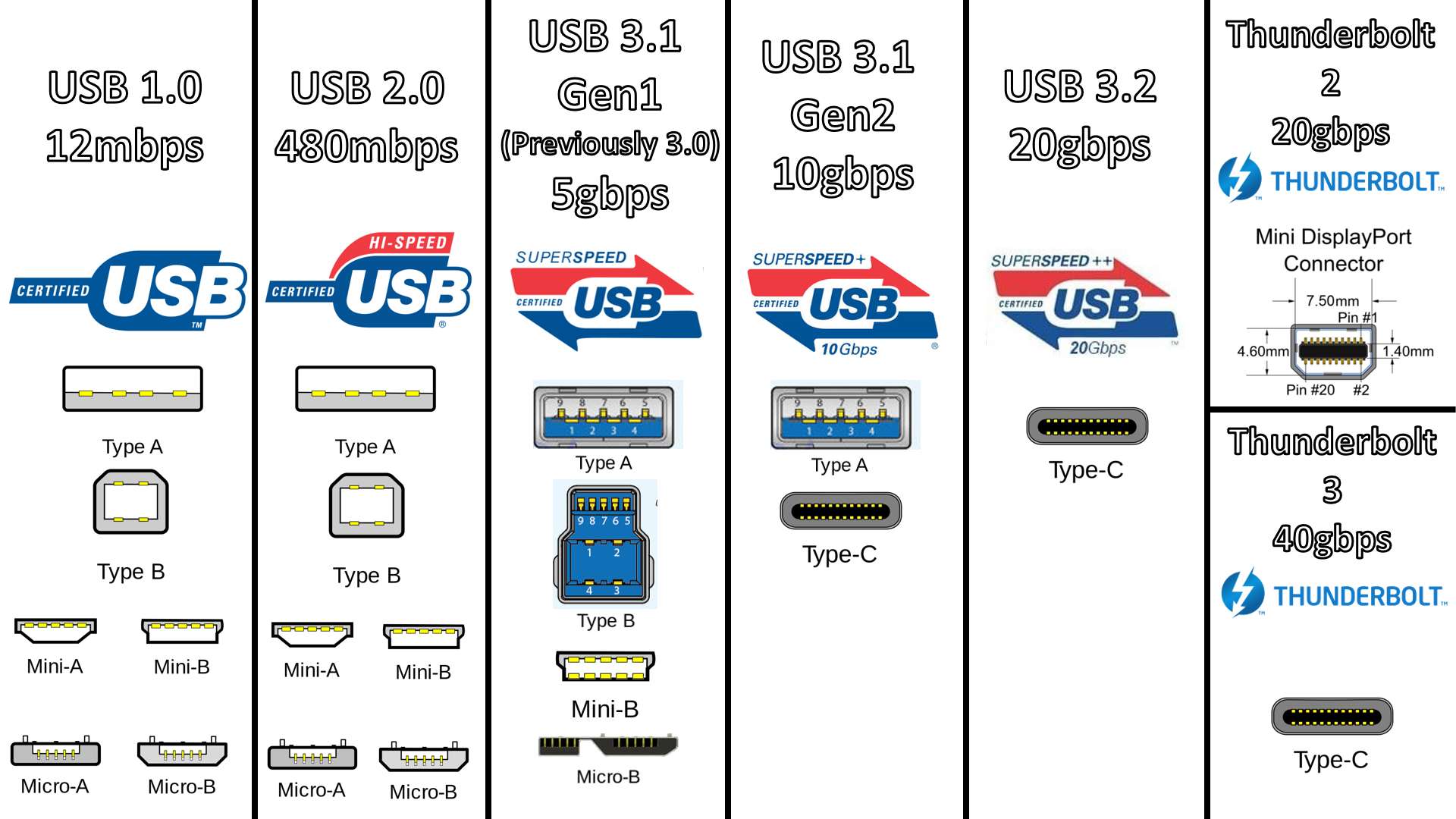 Why would a mouse manufacturer build a USB-C dongle for their mouse when nobody has the port yet, and they'd have to include a USB-A one as well, increasing costs? There were few compelling reasons to be the first to the table.
Across the industry this was the reaction, and hardware companies balked at ripping out long-used standards like microUSB in favor of something else when few devices supported the updated one. Even Apple, the initiator of the damn change, still insists that Lightning be the connector for iPads and iPhones, unless you want to replace all of your cables with expensive, not included USB-C alternatives.
But, the story is getting better almost three years after the MacBook Pro half-heartedly pushed us into the inevitable pain of changing ports again. Device makers across the industry have done a better job than Apple did, easing consumer pain and encouraging both users as well as other manufacturers to switch, rather than trying to force their hand all at once.
In the laptop space alone, I've tried the Surface Book 2, Huawei's Matebook X Pro, Dell's XPS 15, Surface Go, and many other flagship laptops this year, all of which ship with USB-C and USB-A support. Even my desktop computer's motherboard actually has one!
Now, those on peripheral side are finally catching up, because the PC industry is playing ball and giving consumers something a little more comfortable than the dongle hellscape early adopters have lived with.
It's almost the end of 2018, but I'm finally able to say that almost all of my day-to-day devices have been replaced with a USB-C option, or can be replaced in the near future. Here's where I'm at:
* USB-C is only partially implemented on the Nintendo Switch, which is a classic Nintendo move, and you can't use USB-C audio or fast charging. Go figure.
** This monitor doesn't natively support USB-C, which means you don't get the fancy one-cable charging/display driving solution. That said, you can just replace your Displayport cable with this, and boom, you get the right port.

One of the curious side effects of the whole USB-C transition is that other devices are adopting it too. Google Wi-Fi, for example, ditches proprietary adapters for a generic USB-C cable, as does the Nintendo Switch, which was a surprise as well.
Other than my Kindle, which rarely needs a charge and I can get away with using one of these for, I'm able to finally ditch my bag of dongles that I've had to carry around for the better part of two years. Good luck getting Amazon to change that port.
The biggest mystery unfortunately remains deciphering which new devices support things like USB Power Delivery (USB-PD), a standard which charges your devices exponentially faster, often in less than 30 minutes.
In the same way that USB-C cables themselves were confusing at first, USB-PD suffers the same fate: how are consumers supposed to know when the port looks the same? Your guess is as good as mine.
The good news is that we're so much closer to USB-C becoming the genuinely better option that it's time to jump into the deep end and start being intentional about what you buy, with your next computer in mind.
I'm so much more careful about the devices I buy until the transition is over, simply because I don't want to get stuck carrying around a single cable forever after buying expensive headphones. If you've found great native USB-C options to replace your devices, comment below!
As with all things in the technology, the future is great. It just took three years of rocky, dongle hell to get here. Congrats, we've almost made it.